Mercedes target major emissions reductions for European leg through use of biofuels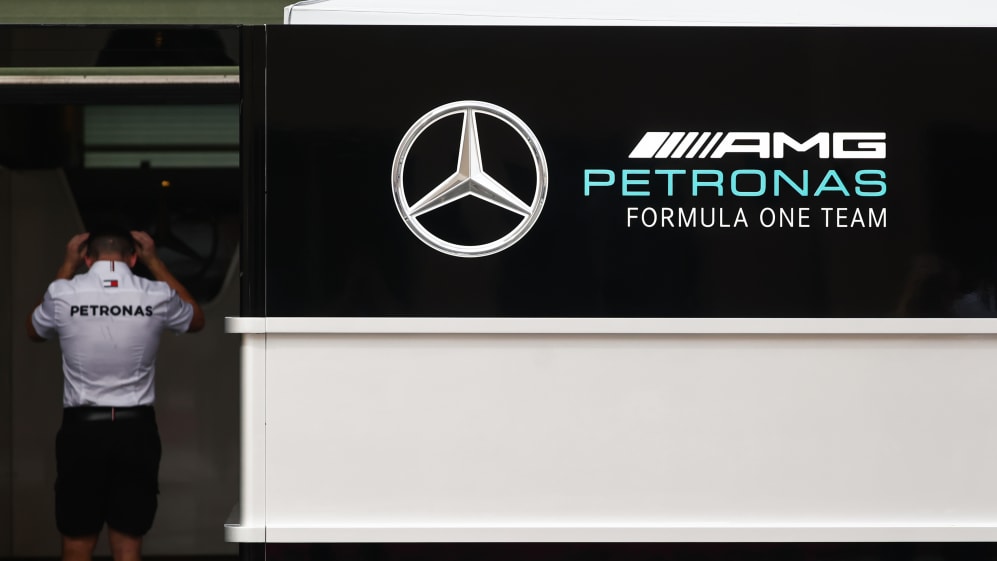 As Formula 1 heads into the European section of the calendar, Mercedes are targeting a reduction in their emissions by 60% and are looking to save 200 tonnes of CO2 through the use of biofuels over the course of the next few races.
Mercedes have revealed that, alongside their title partners Petronas, they are working to have a fully biofueled European season, following a successful trial in 2022 that saw an 89% reduction in C02 freight emissions – with the goal being to have a sustainable future as well as leading their team and Formula 1 to a Net Zero future.
READ MORE: Mercedes and Petronas extend partnership into F1's new sustainable fuels era
The eight-time world champions say that their plans involve their Mercedes-Benz Astros trucks, which will transport all their freight over the course of nine races in Europe. They will be fuelled by HVO100, a second-generation biofuel.
With each truck, which they aim to be fully powered by HVO100, set to cover between 9,000 to 10,000 kilometres, they are set to reduce the emissions for each kilometre covered by 89%.
While there will be challenges along the way with regards to supply in certain regions, the Brackley and Brixworth-based squad are still setting their sights on reducing their emissions by 60% and saving 200 tonnes of C02 and expect to release their findings and analysis at the end of the year.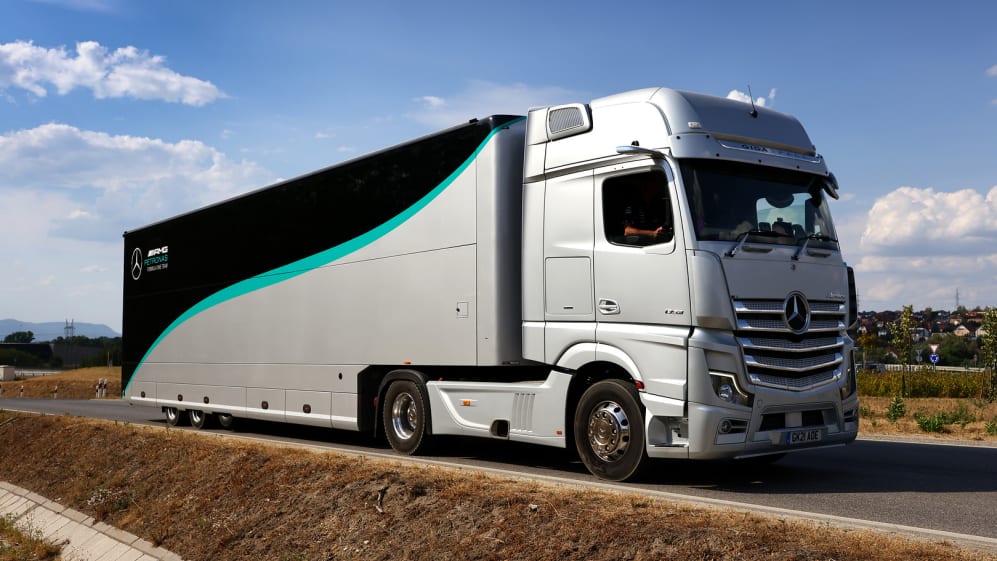 Alice Ashpitel, Head of Sustainability at the Mercedes-AMG PETRONAS F1 Team said: "Our aspiration to achieve a fully biofueled European season is a challenging and complex project which has been ongoing behind the scenes at the team for over a year.
"With the support and collaborative effort of our expert partners, we are tackling a key pillar in our strategy for achieving Net Zero and supporting the wider adoption of HVO100 across the sport and logistics industries.
WATCH: What are sustainable fuels, how are they made – and how could this affect you?
"This project marks another step in our sustainability journey, but we are on a learning curve. From the evidence of our trial, we are excited to see that 89% emissions reduction is possible for every journey that our trucks make, whilst recognising that supply challenges in sourcing HVO100 across Europe remain significant."
Toto Wolff, Team Principal and CEO of the Mercedes-AMG PETRONAS F1 Team, added: "Motor racing is fuelled by passion, and we have a responsibility to use Formula 1's global platform to be more than leaders; we want to be pioneers.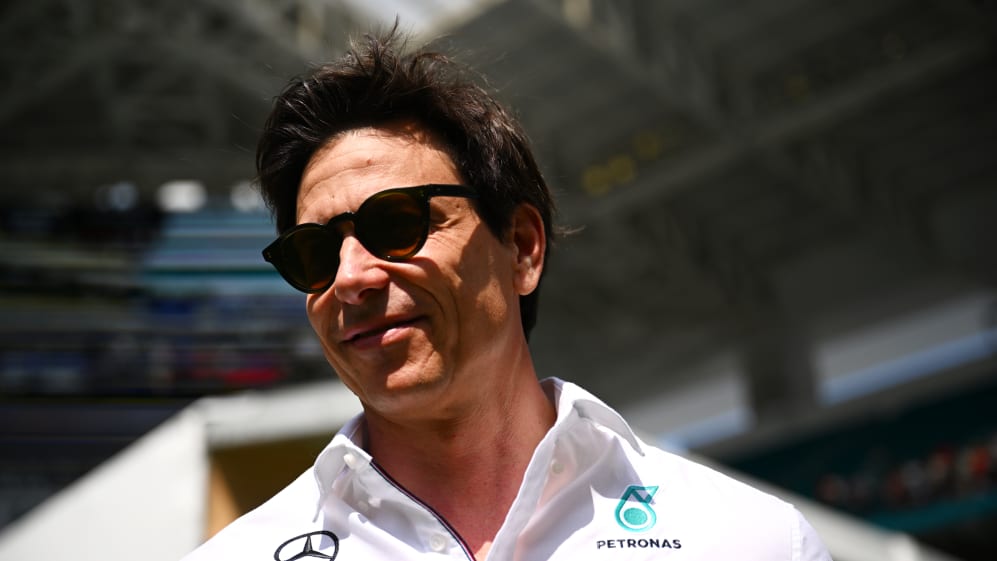 "Working with our Title and Technical Partner PETRONAS, we see sustainable fuels as central to our Team's strategy to reduce our largest sources of emissions and achieve Net Zero by 2030. Working together, we can be fully committed to sustainable high performance.
"Delivering an 89% reduction in emissions for every kilometre that our trucks travel this summer would be a real achievement for the combined efforts of the Team, PETRONAS and our logistical partners who have worked so hard on this innovative and challenging project."