Mercedes tip Haas to surprise in 2018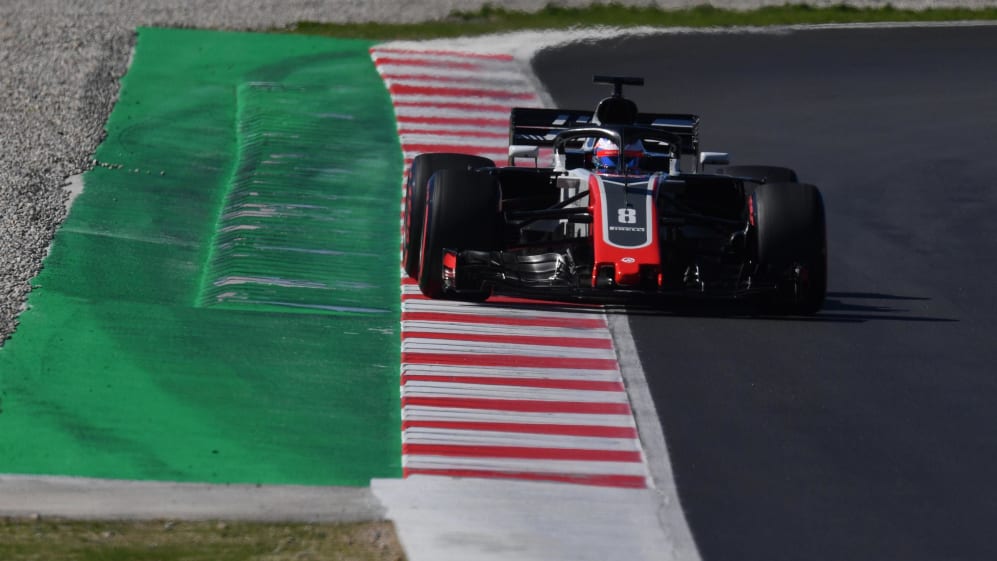 Haas sprung a surprise when they featured at the sharp end in F1 testing and reigning world champion Lewis Hamilton and Mercedes chief Toto Wolff reckon they could be this season's dark horse…
It is wise not to read too much into headline times at testing as fuel loads and aerodynamic set-up are unknown. But with Kevin Magnussen just 1.1s off the pace on the penultimate day and Romain Grosjean 1.2s adrift on the final day, eyebrows were raised up and down the paddock.
Team Principal Guenther Steiner is confident of his team's form, putting the strong one-lap pace down to their improved understanding of the tyres across the compounds – and it seems Mercedes is expecting big things.
Speaking at the opening of sponsor Petronas' new global research and technology centre in Turin, Italy, Hamilton picked out Haas as his tip to surprise this year, with Wolff also impressed by their pace.
"In our statistical data they looked pretty quick, but then again if someone is 20kg lighter, it's eight tenths difference," said Wolff. "I very much hope they are there. They deserve it. [Team owner] Gene [Haas] has taken some risks. He's a true entrepreneur. Crazy Guenther is giving it all. He's a good operator. He knows what he's doing."
Wolff said it was "difficult to judge at this stage" whether Haas, who have finished eighth in their first two years in F1, have the potential to challenge for podiums, pointing to the apparent close battle in the midfield.
"There is also Renault which will make a step forward and McLaren," he said. "Williams has been looking good on the long runs. So I think there are a lot of teams who are just behind the top three that could be a surprise."
While admitting he hadn't spent much time looking at what his rivals were doing during testing, Hamilton picked out Red Bull and Ferrari as the greatest threats to his Mercedes team's title defence.
"We don't look at the others," said Hamilton. "I don't personal. I'm focused on trying to make sure I'm doing my job good enough. It's a given that it's going to be Red Bull or Ferrari. They were the top teams last year and they are going to be the top teams this time."
Hamilton said the key to succeeding this year will be reliability, with teams required to make three engines last for 21 races or face grid penalties for exceeding their allocations.
"We have to finish every single lap of every single race for 21 races," he said. "We can't miss one. That is the objective. Reliability is crucial in getting those points."
Hamilton, along with rival Sebastian Vettel, is seeking to join Michael Schumacher and Juan Manuel Fangio as the only drivers to have won five drivers' world championships or more.
Mercedes have traditionally given their drivers freedom to race each other, providing they do so with the interests of the team in mind, and Wolff said that policy will remain in force this season.
"It is of course the case, like we've done it in the past," said Wolff. "They are racing drivers. Both of them deserve to go flat out and try to win the race and give it their all. This is what matters the most for a driver."