Mercedes unveil radical upgrades for Spain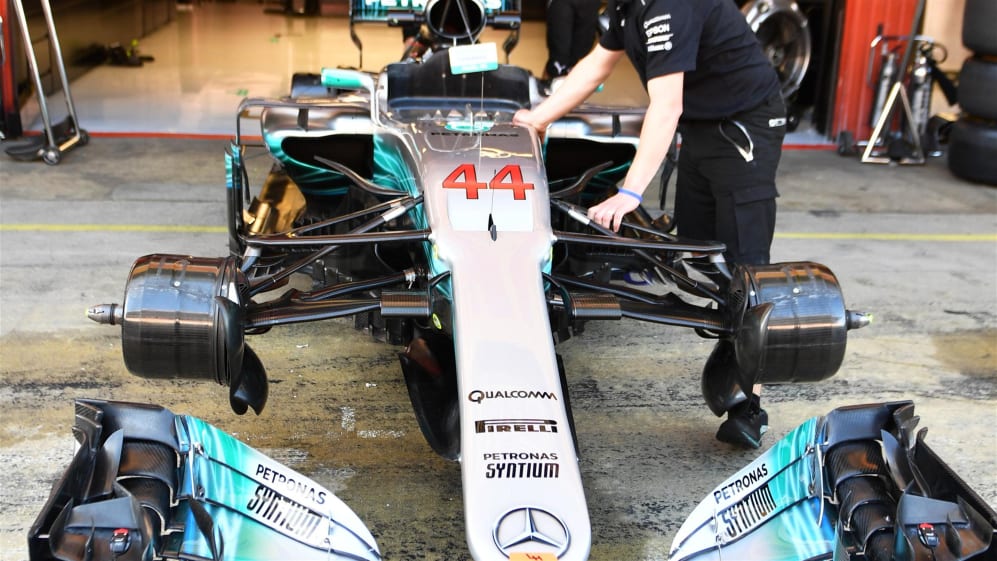 World champions Mercedes caused a stir in the Barcelona paddock on Thursday as they revealed major modifications to their W08 machine.
The car, which Lewis Hamilton and Valtteri Bottas will race in Sunday's Formula 1 Gran Premio de Espana Pirelli 2017, features substantial changes at the front end, including radical new scoop-shaped turning vanes that attach to the side of the nose and extend below the chassis.
Further back, the Silver Arrows have also introduced complex new bargeboards, featuring a series of vertical fins, as well as a revised rear wing, a two-tiered monkey seat and a re-profiled floor in front of the rear tyres.
"It is a tight battle with Ferrari, it is all about the details," Russian race winner Bottas told reporters in Spain.
"Every single bit counts, and definitely we are trying to develop the car as quickly as we can, with all the new bits."
Most teams are expected to join Mercedes in bringing upgrades to their cars this weekend, with an interesting new four-element T-wing amongst the changes on Ferrari's SF70H.