Mercedes wheel rim design given green light by Mexican GP stewards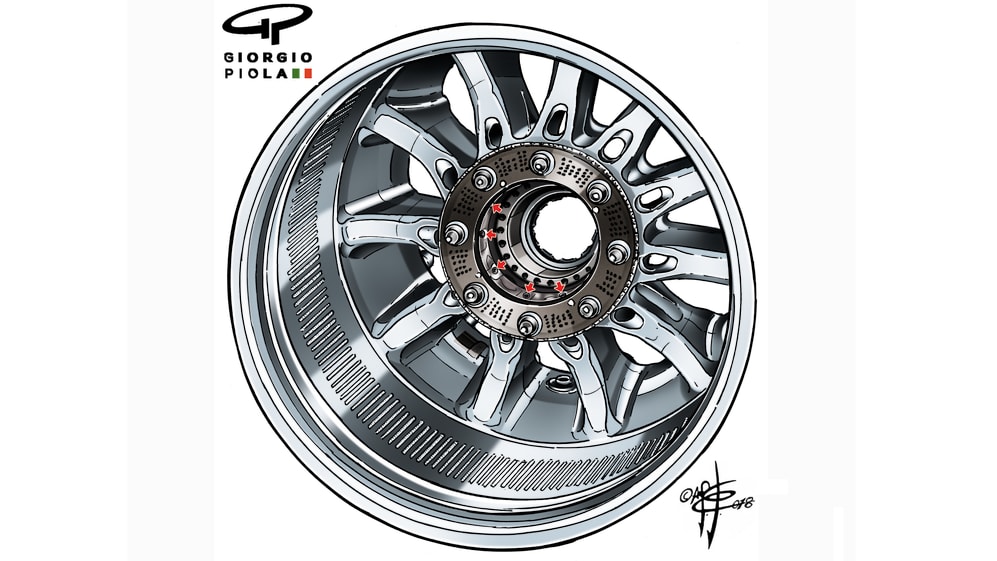 There was good news for world champions Mercedes on arrival at the Autodromo Hermanos Rodriguez when the Silver Arrows were cleared to run their innovative wheel rim design in this weekend's Mexican Grand Prix…
Mercedes tweaked their design to run a spacer on their rear wheels in order to reduce heat flow between the axle and the wheel, with a series of small holes and grooves also added for cooling.
The rules state that "any specific part of the car influencing its aerodynamic performance must remain immobile in relation to the sprung part of the car".
Mercedes sought clarification from the FIA as to whether their design violated the rules, to which the governing body replied saying it was satisfied with the design's legality.
Even so, with Lewis Hamilton favourite to win his fifth world crown last time in Austin, Mercedes opted not to run the wheel rims to cut out the risk of a post-race protest that could threaten the result.
The Briton finished third in Austin, ending a run of four successive victories, with Mercedes subsequently submitting another request for clarification.
The matter was submitted to the Mexican Grand Prix stewards, who said: "should Mercedes run the part as described in the correspondence between Mercedes and the FIA's Technical Department, the Stewards would consider this part to be in conformity with the regulations".
Rivals have the right to appeal the decision and it remains unclear whether Mercedes will run the wheel rim design at this weekend's race in Mexico.
Hamilton will win his fifth world title if he finishes seventh on Sunday, no matter where title rival Sebastian Vettel ends up, while Mercedes will secure this year's constructors' crown if they outscore Ferrari by 20 points.