Mercedes within reach – Ricciardo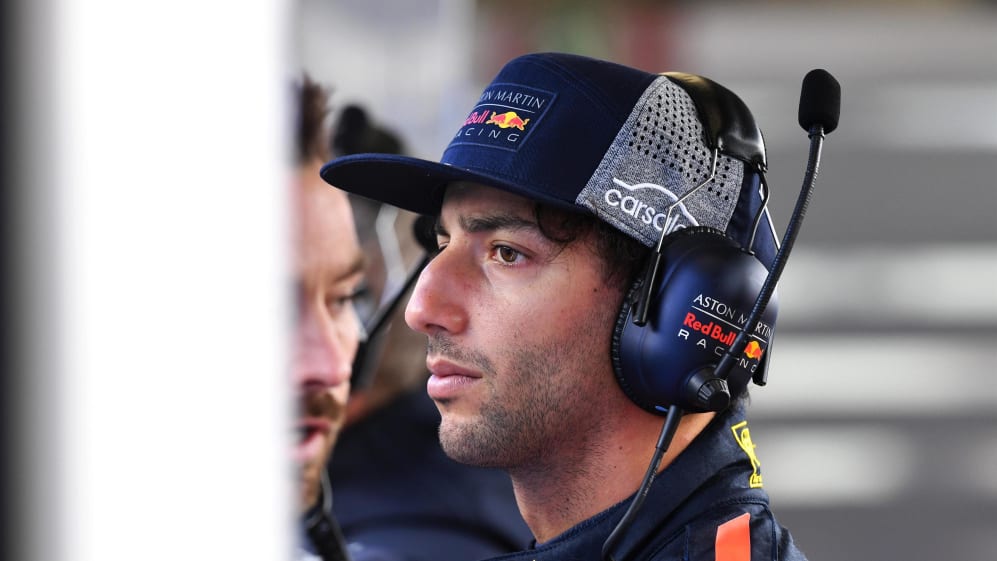 Before Saturday, Mercedes had been a near unbeatable force in China, taking five straight wins, and six straight poles. But the Silver Arrows were beaten fair and square by Ferrari in qualifying – and now Red Bull fancy their chances of pushing the world champions even further back.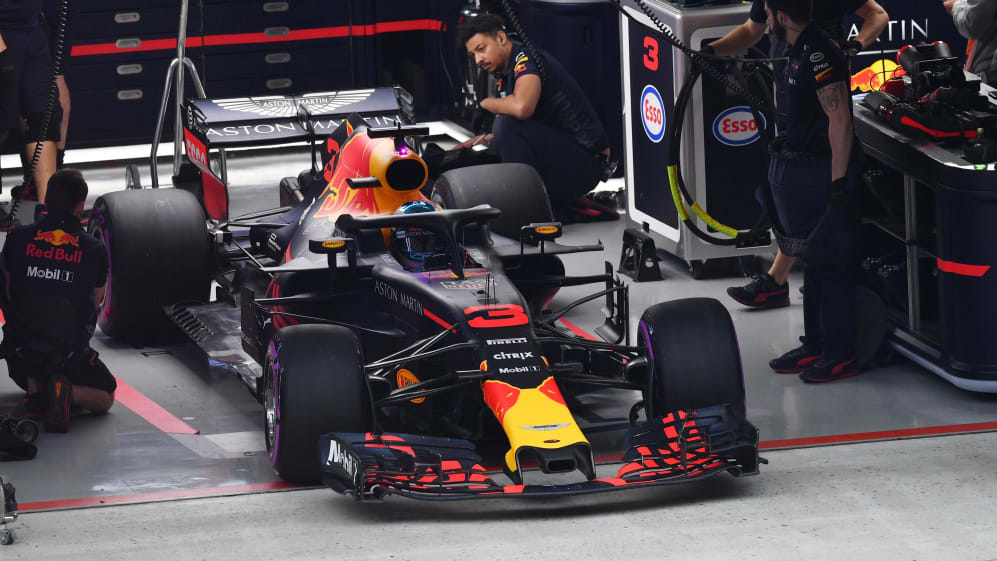 It's nice to see that we're pretty close to Mercedes, but then it's not nice to see that Ferrari is half a second in front of the rest...
Max Verstappen and Daniel Ricciardo will start in P5 and P6 respectively in Sunday's race, right behind the Mercedes of Valtteri Bottas and Lewis Hamilton. Given Red Bull's pace over long runs on Friday, Ricciardo sees no reason why they can't be challenged for the podium.
"Ferrari have had really good pace all weekend, and I can't honestly say we're going to have their pace tomorrow but Mercedes definitely look within reach," said the Australian. "They haven't been characteristically strong this weekend so in my mind there's still a spot up on the podium for grabs so we'll try and aim for that.
"It's nice to see that we're pretty close to Mercedes, but then it's not nice to see that Ferrari is half a second in front of the rest. Look it is what it is, we've got some work to do, but hopefully that starts tomorrow.
"I think the strategy is interesting - the top four start on the softs, we're on the ultras, so we'll see how we go."
Verstappen was equally as bullish as his team mate, adding: "Ferrari were very fast but we were not that far off Mercedes at the end.
"In the race they can't use these engine modes so, based on the long run pace, we can be a lot closer to the guys in front.
"We have a different strategy, it may be a one-stop or possibly a two-stop race and depending on temperatures and degradation things can change. Hopefully we'll have a clean start and then we'll have to see if we can get up the field and secure a podium."
Ricciardo's sixth place on the grid was secured against the backdrop of last-minute work on his car, following a suspected turbo failure in final practice. Having got back out with just enough time in Q1 to complete one flying lap, the Australian praised the 'great job' of his mechanics, but said it was up to Red Bull to keep the pressure on Renault to improve reliability:
"What happened this morning, it is out of the mechanics hands, you know it's not because they didn't do a bolt up. But then all the pressure's on them to make an engine change in two hours, so they did very well.
"It hasn't been the cleanest starts especially after testing, testing we had a pretty good winter, so we thought we were really on top of things but obviously after Bahrain [where he retired on lap two with an electrical failure] and this morning it is a little bit of a shake-up. We've just got to keep reiterating the importance of reliability and overcome all these penalties that I think we'll have at some point now."
Ricciardo has never been on the podium in Shanghai, but has finished fourth in three of the last four races at the circuit. Verstappen, meanwhile, finished third last year after a mesmeric drive up the order from P16 on the grid.