Feature
Mexico preview - Hamilton on the brink of fourth title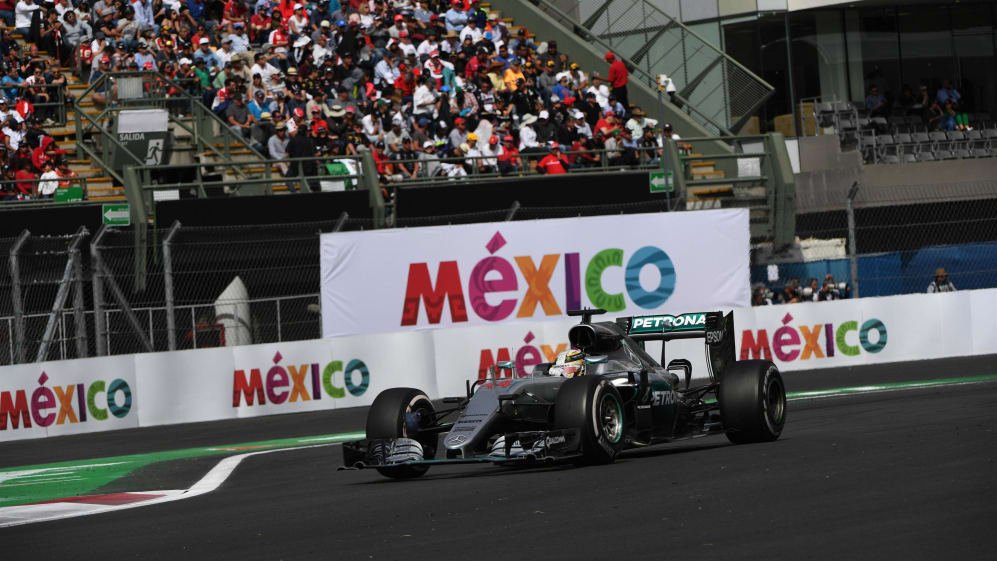 Lewis Hamilton has completed every race this season. And only once has he been lower than fifth – the position he needs this weekend to secure his fourth F1 drivers' title. A foregone conclusion then? Maybe. Though you could argue that after 22 consecutive points finishes, the Briton's luck has to run out sometime. One thing is for sure: until the chequered flag falls on Sunday, no one will be taking anything for granted…
Hamilton within touching distance
The maths could scarcely be simpler. With 331 points to Sebastian Vettel's 265 and only 75 left on the table, Lewis Hamilton needs to score nine more to ensure that he is world champion for the fourth time, even if Vettel wins here this weekend, and again in Brazil and Abu Dhabi.
Or, to put it another way, fifth place is all he needs this weekend to get the job done, regardless of what his rival achieves. If they were to end the season equal on points, he would get the nod on nine wins to seven, assuming Vettel were to win all three remaining races.
Yet the Mercedes driver comes to Mexico determined to secure his 10th race victory of the year, hopefully after another fight with the Ferrari team leader.
"It's for others to decide whether I have the upper hand on him," Hamilton says. "I know what I think. I followed him last week before overtaking. I wish we could have had more battles, because last week's was so short-lived. That's something that F1 needs to improve on.
"The Circuit of The Americas is so well designed, but F1 needs to figure out how to make that happen more often. When I was go-karting we learned all of that overtaking stuff, putting the other guy on the wrong foot and positioning yourself so you could make the pass. I did that with Max when I retook the lead, and we don't get enough of that.
"When you are fighting a four-time world champion you know you are fighting the best and you are waiting for one of you to falter, and you never want to be that one."
Mercedes aren't expecting an easy ride, however.
"Our target may be clear - but it will not be easy to achieve this weekend in Mexico," team boss Toto Wolff says. "This is an unusual circuit where the cars run at maximum downforce owing to the high altitude. Some of our most difficult weekends this season have come with the car running at maximum downforce, so we expect a tough and close-fought battle with both Ferrari and Red Bull."
Vettel vows to keep fighting
Meanwhile, though the odds favour Hamilton so strongly now, Vettel has vowed not to give up until the task is mathematically impossible, and even if that happens he will still be going all-out for the victories in the final three races.
Ferrari will be hoping that the rarer atmosphere due to the higher altitude in Mexico City will confer an advantage as they believe they have greater downforce than Mercedes.
"We start again this weekend, and we will never give up as long as there is a chance," Vettel pledges. "In this game you never know what can happen."
WATCH: Re-live last year's race in Mexico
Track limits in the spotlight
Max Verstappen lost his third place in Austin last weekend just as he was about to step on to the podium, for having run off track and gained an advantage. It was a timely reminder that the very same thing happened to him a year ago in Mexico.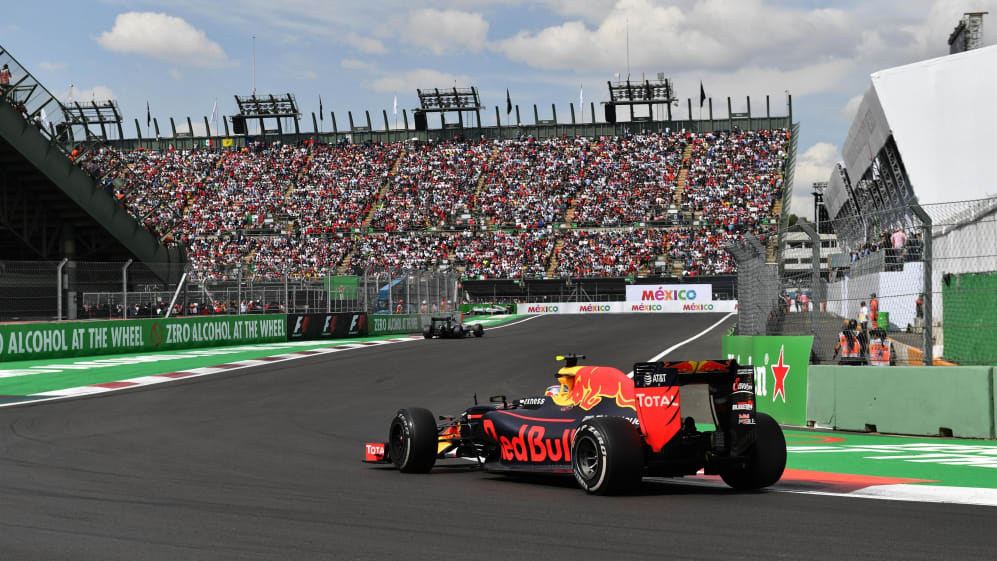 The US stewards' decision brought the inevitable mixed response in the paddock. Some thought it overly harsh, given that other drivers had certainly pushed track limits during the Grand Prix. Others agreed that rules are rules, and that with the Dutchman having moved up a place thanks to his transgression, a penalty was indeed appropriate.
The subject will undoubtedly arise during the drivers' briefing in Mexico and it will be interesting to see how FIA race director Charlie Whiting responds to the inevitable questions regarding what will and what won't be deemed acceptable at the Autodromo Hermanos Rodriguez this weekend.
Hartley gets a second chance
Daniil Kvyat's place at Toro Rosso in 2018 looks more doubtful after Red Bull motorsport consultant Helmet Marko decided that New Zealander Brendon Hartley will get another chance in Mexico this weekend, as fellow rookie Pierre Gasly returns after his disappointingly fruitless trip to Japan's cancelled Super Formula showdown during the US Grand Prix, where Hartley made his debut in his place.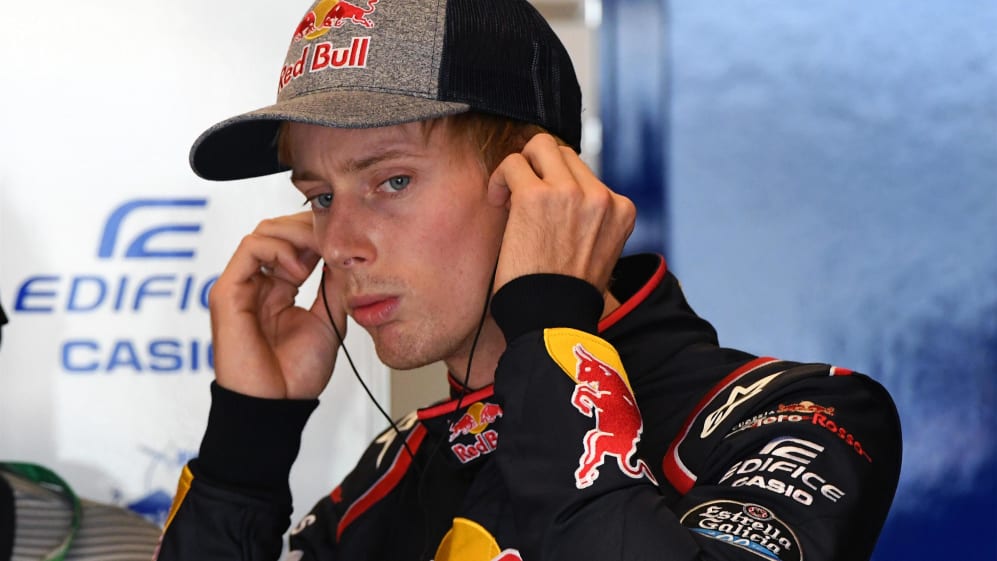 It's interesting that Marko should elect to drop Kvyat, who drove strongly and well in Austin, and to leave Toro Rosso's battle for fifth place in the constructors' championship in the hands of two novices.
Hartley, the 2015 sportscar world champion with Porsche who is leading this year's contest too, finished his first Grand Prix in 13th place in Austin in what was his first single-seater outing since 2012, and had not been able to gain any experience of the STR12 beforehand bar a quick run in the team's simulator.
Toro Rosso are 15 points behind Williams, with 129 still up for grabs, but are only five ahead of Renault after their former driver Carlos Sainz's strong run to seventh place in Austin.
WATCH: Fast facts - Mexico
Renault on the rise
Talking of the French marque, Renault may have only got one car to the finish in Austin, but Sainz's impressive performance showed that they now have two drivers capable of scoring serious points in the season's last three Grands Prix.
"America demonstrates we have everything we need to fight for points and to climb back in the constructors' championship, which is most certainly the target in Mexico," says Cyril Abiteboul, Renault Sport Racing Managing Director.
"We have moved up to seventh in the standings and fifth is still an ambitious but realistic goal for the team. We sit five points behind Toro Rosso and 20 adrift of Williams – it's about heading into these final three races with the determination to reach our objective."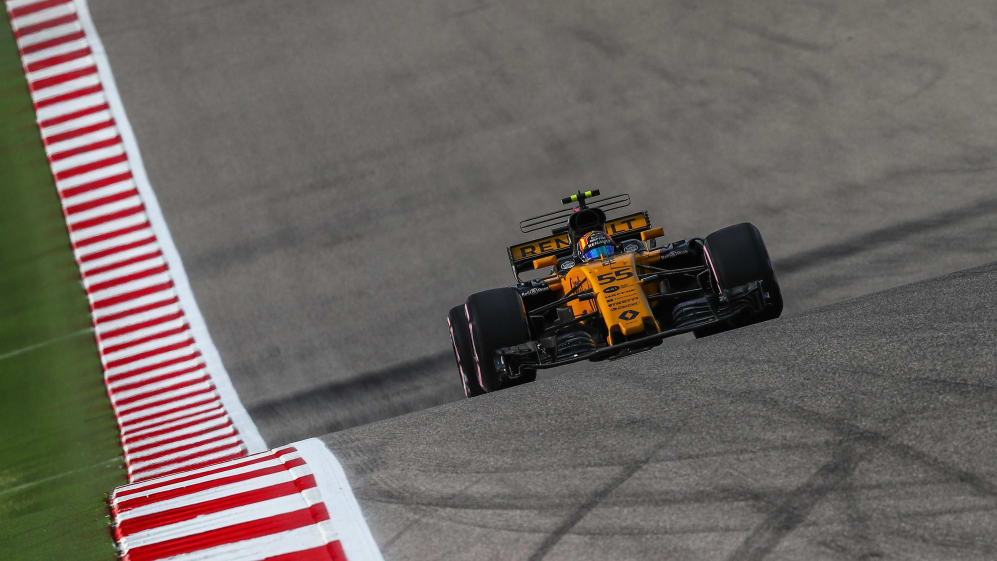 Perez to uphold home honour
Despite the obvious passion of its fans, Mexico only returned to the F1 calendar in 2015 and since then the number of home drivers on the grid has halved, with Esteban Gutierrez's exit leaving Sergio Perez to carry the flag for their countrymen.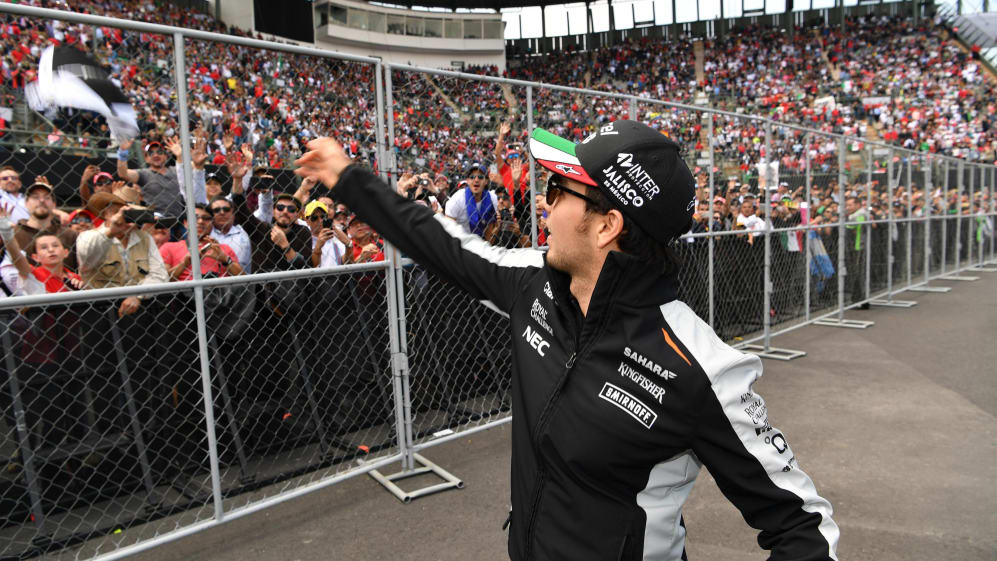 No surprise then that 'Checo' will be centre of attention this weekend. He has scored seven F1 podiums in his career, but never one in Mexico. However, he has already taken a fourth and two fifth places this season, and will be keen to go one better on Sunday, should the admittedly unlikely opportunity arise.
"I am lucky I get to race in my country in front of my fans," he says. "Their support means so much to me and it's inspiring to see fans waving the Mexican flag in every grandstand. I really want to give them a special result to celebrate."
Pirelli stick with Austin selection
Pirelli have brought the same tyre selection that they did in Austin: the P Zero Yellow soft, P Zero Red supersoft and P Zero Purple ultrasoft (which reverts its usual colour after turning pink in Austin in recognition of the Susan G Komen organisation's breast cancer awareness campaign).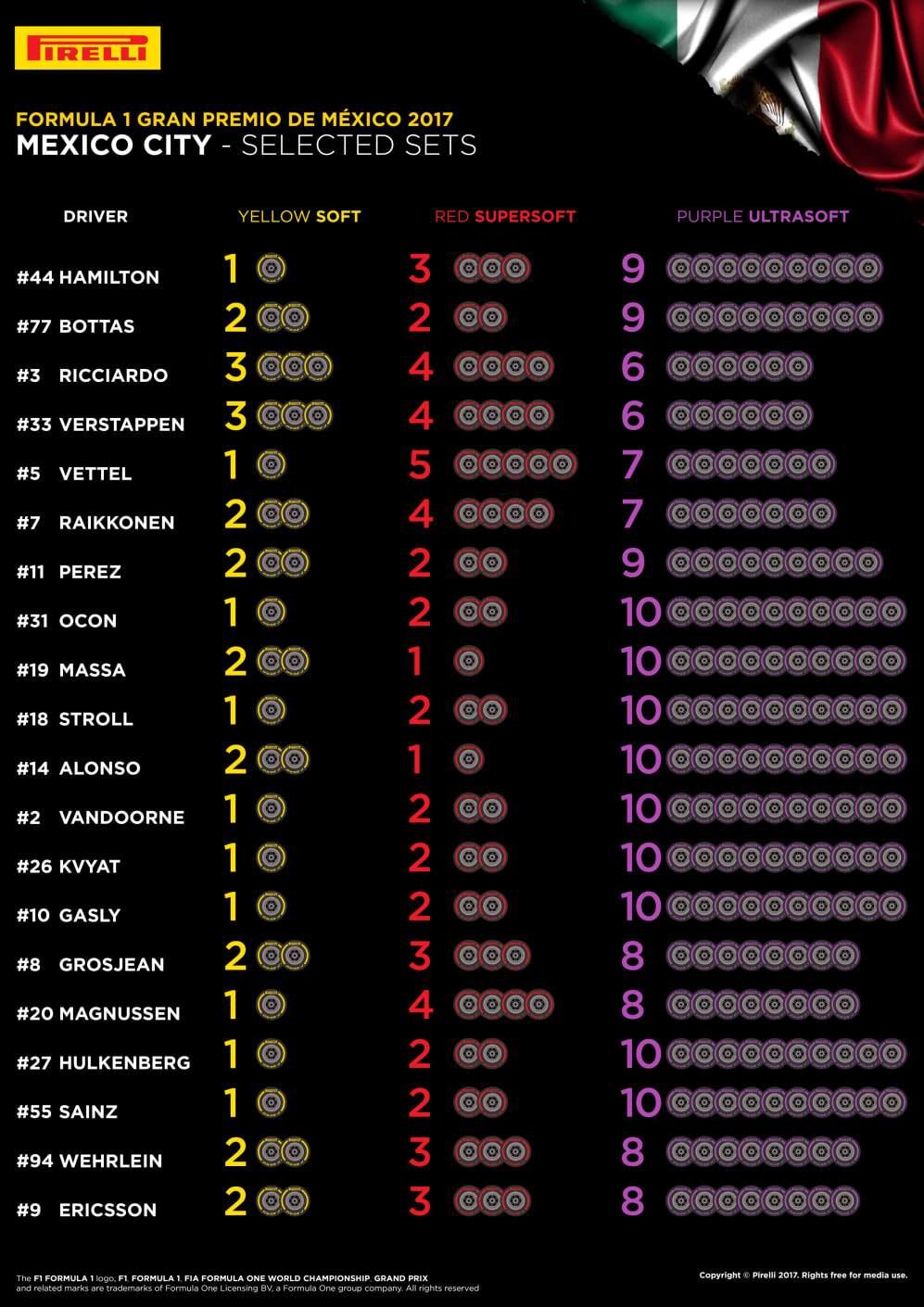 The Autodromo Hermanos Rodriguez is one of the quickest tracks of the year in terms of outright speeds, and this will mark the ultrasoft compound's debut here.
The surface is quite smooth and slippery, reducing tyre wear and degradation despite the high velocities (372 km/h was registered last year). Besides the numerous fast corners, there is also the slow and technical stadium section, which creates an interesting mix of old and new.
The pit lane is the longest of the year, which increases the times of pit stops and thus influences strategy. Last year the majority of drivers followed winner Lewis Hamilton's strategy of a single stop.
"In Mexico, we again maintain our principle of bringing softer compounds than last year whenever possible, in the pursuit of increased performance and more exciting races," says Pirelli's head of car racing, Mario Isola.
"This is actually the second consecutive year that we are bringing a new tyre to Mexico, as last year the supersoft was nominated here for the first time. Only two races have been run on the current version of the track before, so it's not one of the venues that the teams are most familiar with. This means that there will be some learning to do with the ultrasoft in particular during free practice".
All is calm
The outlook appears settled for the Mexican weekend. There will be sun, clouds and light winds each day, with an expected ambient temperature high of 23 degrees Celsius on Thursday, 24 Friday, and 23 again for Saturday and Sunday, when there will be partial cloud.
The race will run over 71 laps of the 4.304 km circuit, or 305.354 km. It will start at 1300 hours local time, which will be 1900 UTC.