Mexico proved Verstappen is ready to fight for F1 titles says Horner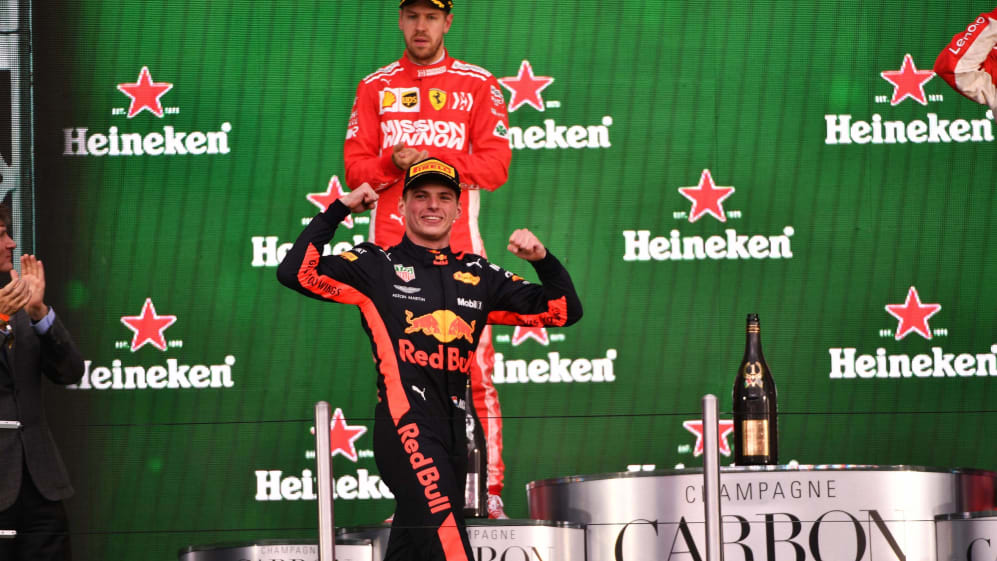 While Lewis Hamilton was crowned a five-time world champion in Mexico on Sunday, Red Bull Team Principal Christian Horner reckons the race-winner proved he is ready to fight for titles in the future…
For the second successive year, Max Verstappen won after taking the lead at Turn 1, easing to victory while Hamilton secured the title without finishing on the podium.
It was Verstappen's fifth victory of his career and comes after an extremely impressive run of form - having only failed to finish on the podium twice since the summer break.
When asked if the 20-year-old is ready to fight for championships now, ahead of Honda replacing Renault power at Red Bull from next season, Horner replied: "I think absolutely.
"You've seen this weekend, if we've had an engine that is anywhere near the ballpark of our opponents, then we've got a strong enough team and strong enough driver package to take the fight to them.
"We're obviously hopeful that the Honda, with the progress they're making, will put us into a situation where we're more regularly able to compete. We are here with the optimum downforce on the car, the optimum setting on the car.
"I think it is right up there (as Verstappen's best win). This is what, his fifth victory now? It's equal to last year and it's impressive."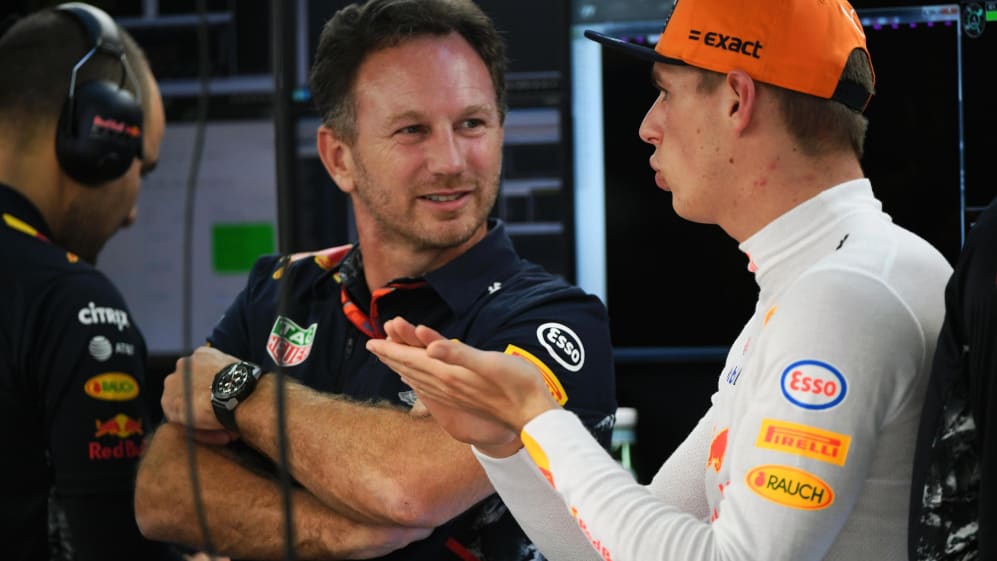 Verstappen was vocal on team radio throughout the race in Mexico, asking questions of other drivers and then telling his team they could turn down his engine following team mate Daniel Ricciardo's retirement.
Despite that message, Verstappen went chasing the fastest lap of the race, but Horner was happy for his driver to show extra pace given the level of performance he enjoyed in clear air.
"At a Grand Prix where you've got a car that is that good, he's demonstrated time and time again how good he is in managing his tyres. We saw that in Austin. I think he just wanted to see what potential was there and I'm sure the engine was turned down, so there wasn't any risk at all."
The victory followed an excellent recovery drive in the United States that almost saw Verstappen win from 18th on the grid before settling for second, and Horner says the lack of mistakes in recent races is a result of Verstappen maturing over time having made his F1 debut at the age of 17.
"I think it's all part of his growth with experience," he said. "He went through a tough path in the beginning of the year. But really, since Montreal, he's doing some incredible races and I think with experience that was really the only missing piece.
"All drivers make mistakes, you see that up and down the paddock. It's what you learn from them."
Verstappen is fifth in the drivers' standings, but trails fourth-placed Valtteri Bottas by just 11 points with two races to go.