Mick Schumacher '90% happy' with F1 debut for Haas, despite early spin in Bahrain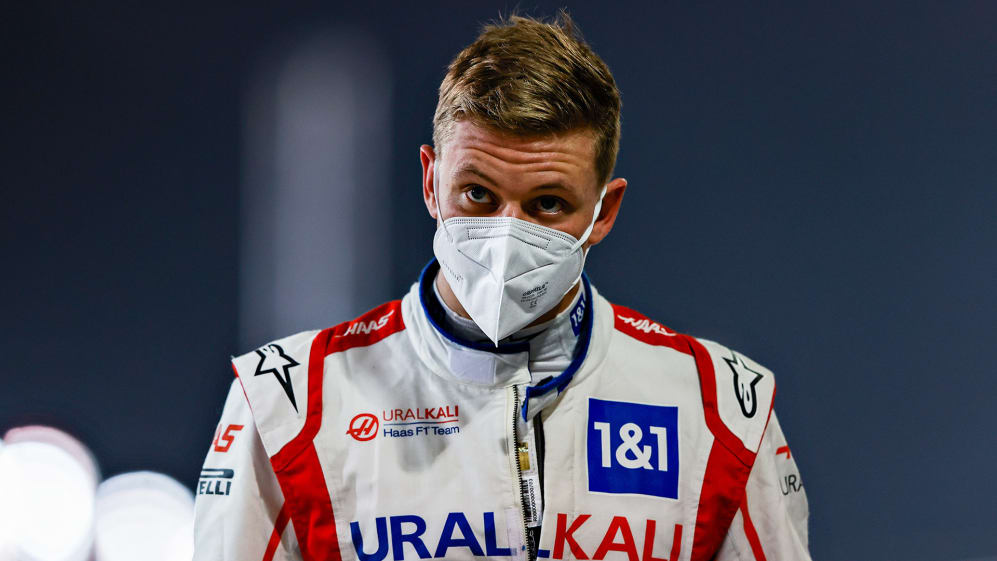 Mick Schumacher nearly followed in his father's footsteps with an early race retirement on his Formula 1 debut but recovered from a spin to end up "90% happy" with his first Grand Prix start.
Thirty years ago, Michael Schumacher's debut lasted less than a lap as a clutch failure forced his retirement, and Mick started his F1 career with a spin at Turn 4 on the first racing lap after an early Safety Car. That proved to be the only major mistake for the Haas driver all weekend, who went on to finish 16th and gain valuable experience.
"I think in general I'm 90% happy, 10% not because of the mistake that I made in the Safety Car restart with the spin," Schumacher said. "Luckily the car was still drivable and everything was alright, so I could keep going and keep taking my experience through the race weekend. After that I went through the C3s [tyres] and the C2s, and the C2 felt really good."
Schumacher's spin came after a Safety Car that had been required to allow his team mate Nikita Mazepin's car to be cleared after he crashed at Turn 3 on the opening lap, and while it dropped the German back from the field he was still able to learn plenty about wheel-to-wheel differences later in the race.
WATCH: Nikita Mazepin - First lap Bahrian GP crash 'was my mistake'
"I was actually trying to understand why it happened and I quite quickly understood it, so that was good. Afterwards obviously it was a bit of a shame that I wasn't in the pack being able to try at least to be close to the guys for a few laps.
"Fortunately I got through - with blue flags but also catching up to Nicholas [Latifi] - and I was able to feel how it is to follow a car closely and with DRS and everything. So all in all I feel like I've learned a lot and I'm able to hopefully convert that into something positive for the next race in a few weeks."
The advice I gave him: Keep on doing this and we will get there pretty soon to be at a good level.
It wasn't just Schumacher who was satisfied with his debut performance, as team principal Guenther Steiner praised the 2020 Formula 2 champion's approach.
"I'm very happy with how he did it," Steiner said. "He improved in each stint on tyres, very good, very calm, very good communication with his team. Except for one spin, nothing else went wrong. The advice I gave him: Keep on doing this and we will get there pretty soon to be at a good level."
READ MORE: 6 Winners and 6 Losers from the 2021 Bahrain GP - Who started their season in style?
Both Haas drivers suffered similar incidents as they spun when getting on throttle on cold tyres, and while disappointed that only one car saw the finish, Steiner acknowledges it as all part of the learning curve for two rookies.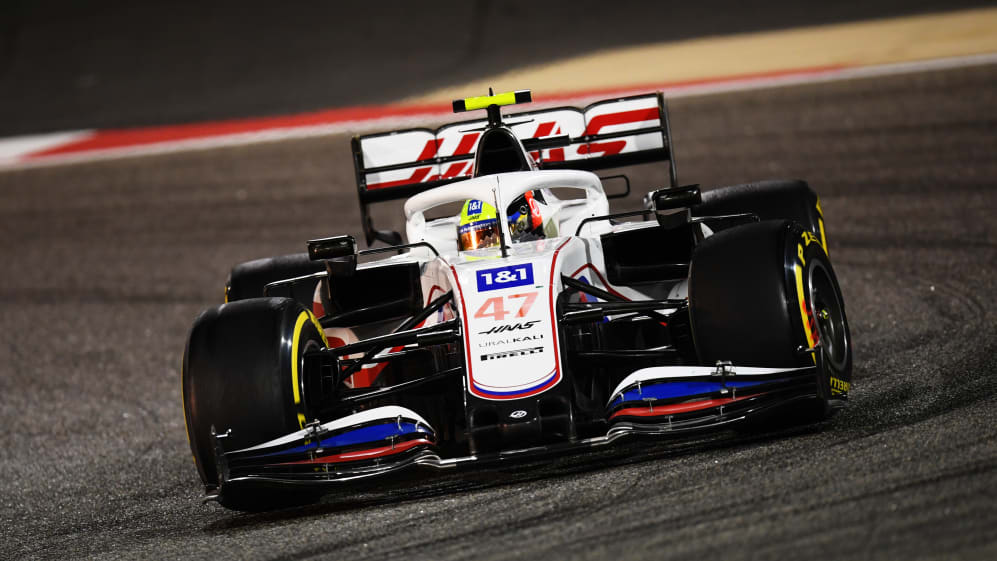 "I think when you fight, you need to learn this fight. I think both of them went onto the throttle too harsh and then went on the kerb, or something like this. These cars are so powerful, when the torque kicks in, you get a kick that you cannot control anymore.
"So I think this is down to making the experience, I do not think they will do that again, they will spin again, but not in the way they did [on Sunday]. This was a new experience in a race, trying to fight with other cars and sometimes being a little too optimistic, how much traction you've got or how much the car can take of power from the engine."