Feature
6 Winners and 6 Losers from the 2021 Bahrain GP – Who started their season in style?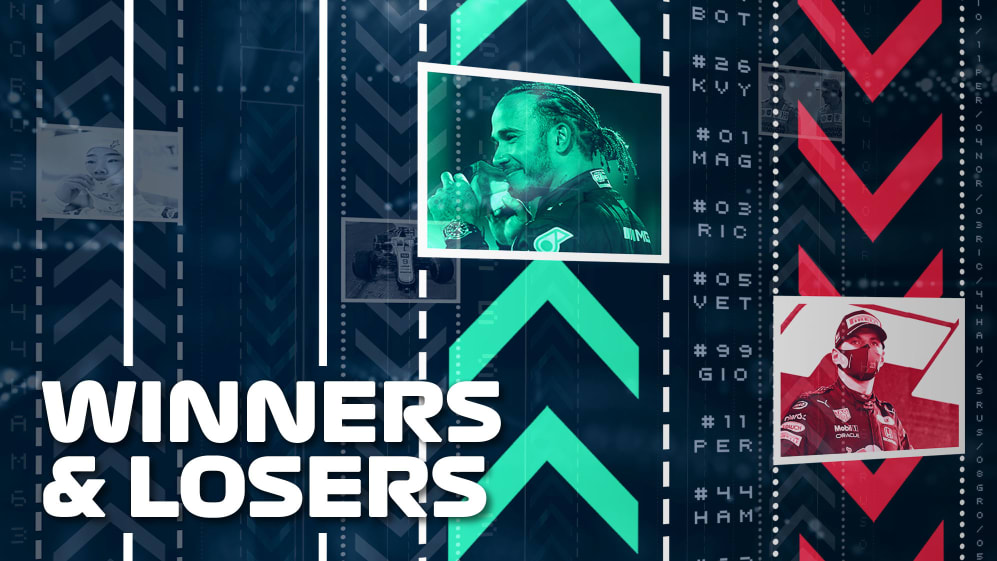 The 2021 Formula 1 season kicked off on sensational style in Bahrain courtesy of a two-team race-long fight for victory through Lewis Hamilton and Max Verstappen. There were plenty of other shining lights, too, but it didn't go so well for everybody. We've picked out six winners and six losers from Sunday's race…
Winner: Lewis Hamilton
This was a race victory Lewis Hamilton really had to fight for, which explains why he was in an infectiously happy mood post-race. The seven-time world champion knew his Mercedes team were on the backfoot coming to Bahrain, and he was less than delighted after losing out to Max Verstappen in qualifying.
But in the race, his team got the strategy right – and he did everything he needed to execute it perfectly, including a masterclass in defensive driving that ultimately yielded his 75th Grand Prix win for Mercedes, as well as taking the all-time laps led record from the great Michael Schumacher.
READ MORE: Hamilton wins epic season opener by just 0.7s after thrilling battle with Verstappen in Bahrain
Remarkably, this was the first time Hamilton has won the opening race of the year since 2015 – and sets his stall out nicely for a tilt at a record-breaking eighth world title. Job done for race one.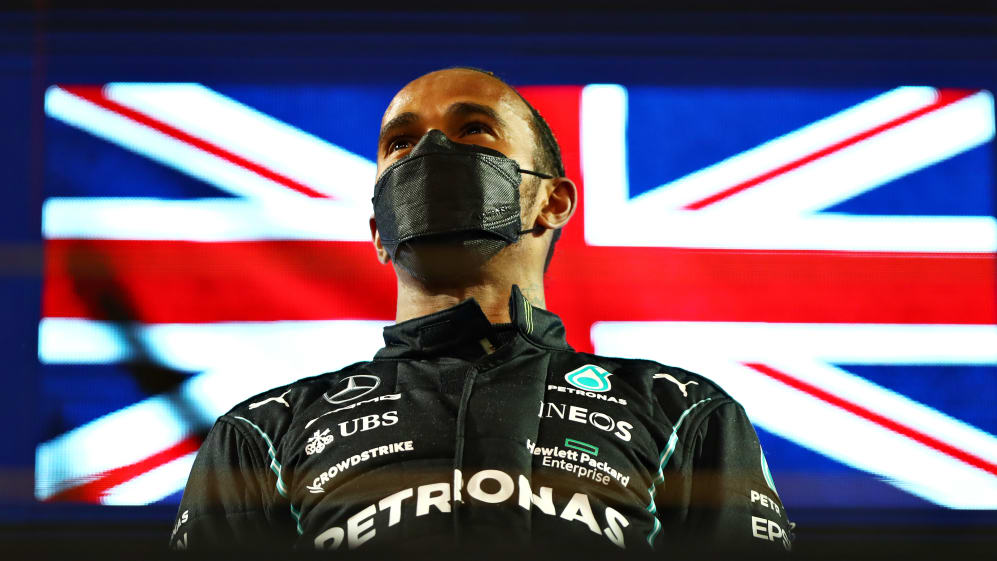 Loser: Sebastian Vettel
There was very little for Sebastian Vettel to be pleased with on his first race weekend with Aston Martin, the German setting an ominous tone when he was booted out of qualifying in Q1 (he was only knocked out of Q1 once in 2020 despite the Ferrari being off the pace).
He was then forced to try and make a one-stop strategy work, the German struggling on worn tyres throughout before he clattered into the back of Esteban Ocon after the Frenchman had passed him.
READ MORE: Vettel says he 'couldn't avoid' Ocon as he apologises for hitting Frenchman
He crossed the line 15th, his worst finish at the flag since the 2019 British Grand Prix and sixth worst (by the same metric) of his racing career, which began back in 2007.
Winner: McLaren
McLaren confirmed their pre-season status as the third-best team, with an impressive showing that yielded fourth for Lando Norris and seventh for new boy Daniel Ricciardo to put them third in the constructors' championship, 10 points adrift of Red Bull.
Norris' fourth place equalled the result he managed in the same race last year, and was only one place lower than his managed in the season-opener in Austria in 2020.
Encouragingly for McLaren, they had the edge over Ferrari on pure performance and – more importantly, appear to have closed the gap to Mercedes and Red Bull.
READ MORE: Norris had 'flashbacks' to maiden podium as he charged to P4 in Bahrain
Loser: Valtteri Bottas
Valtteri Bottas may have set the fastest lap of the race, but a poor pit stop – which lasted 10.9 seconds – cost him a possible second place, as he ultimately finished third.
The Finn showed flashes of pace in the Grand Prix, lapping at times quicker than team mate Hamilton on the hard tyres, but the lost time at the pit stop ruled him out of contention.
It was also the first time he hasn't won the season opening race since 2018.
READ MORE: 'We were more passive than aggressive' – Bottas not happy with Mercedes' strategy call in Bahrain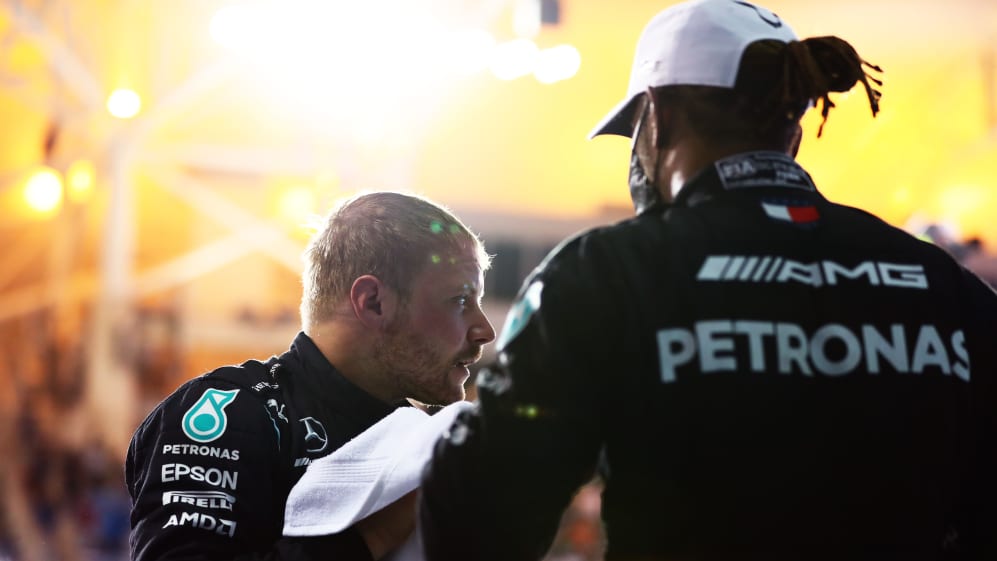 Winner: Yuki Tsunoda
Yuki Tsunoda was the talk of the paddock in Bahrain, the Japanese driver – who has just two years of international single-seater experience – pulling off a sensational drive to finish ninth.
The 20-year-old becomes the 65th driver to score points on his debut – and the first since Stoffel Vandoorne at the same track in 2016.
It was also the first points finish for a Japanese driver since Kamui Kobayashi – who is our guest on this week's edition of Beyond The Grid, going live on Wednesday – finished ninth in the 2012 Brazilian Grand Prix.
WATCH: Rookie Tsunoda snatches P9 on debut with last-lap pass of Stroll
Losers: Max Verstappen and Red Bull
When Max Verstappen took pole for Red Bull on Saturday, securing back-to-back poles for the first time in his career, there was a genuine feeling they could convert it into victory on Sunday.
And they came ever so close, only to miss out by less than a second.
It means Verstappen has been second in the last two Bahrain Grands Prix, but his Red Bull team have still not won at the venue since it became a night race in 2014.
READ MORE: 'It is what it is' – Verstappen philosophical about surrendering lead to Hamilton following off-track pass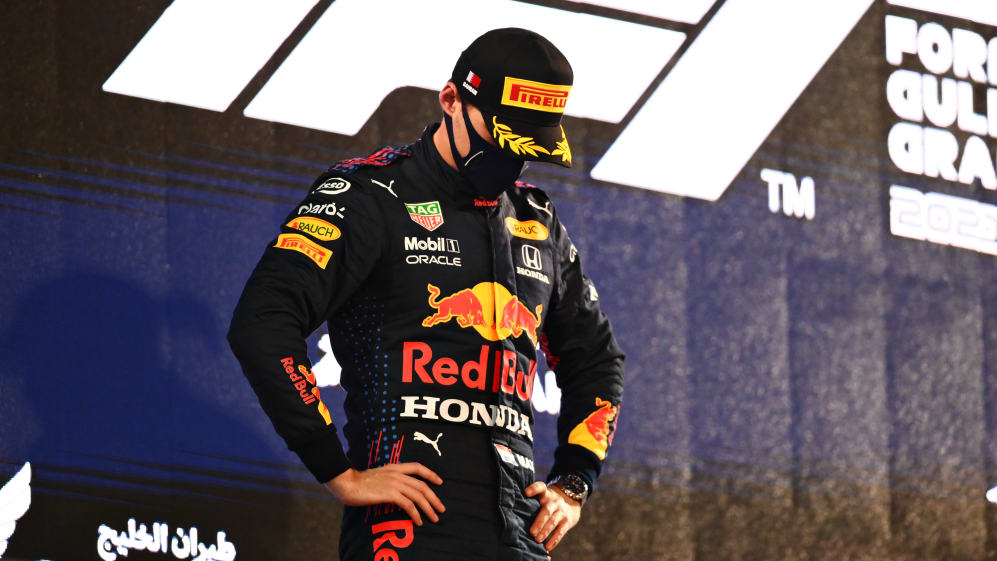 Winners: Max Verstappen and Red Bull
But while Verstappen and Red Bull were losers on one hand, they can take a lot of heart from their performance this week, showing enough pure performance across qualifying and the race to suggest they are in a position to fight Mercedes for the championship.
A cracking recovery drive from Sergio Perez, who started from the pit lane after a mechanical issue on the formation lap, put him fifth – ensuring a haul of points that limited the deficit to Mercedes to just 13 points.
And Verstappen's performance in qualifying was significant, the Dutchman showing Red Bull had made gains on one lap pace by denying Mercedes pole in the opening race for the first time in the hybrid era.
READ MORE: 'I thought that was it' – Perez shocked to recover to P5 after car failure on formation lap
Loser: Nikita Mazepin
Nikita Mazepin's Formula 1 racing debut lasted just a few hundred metres, as the Russian lost control of his Haas on cold tyres at Turn 2 and spun through the gravel into the barriers.
The damage was too significant to continue, but he escaped uninjured and apologised to the team for his mistake. It was a disappointing end to an unremarkable first time in the car, Mazepin lacking the pace of team mate Mick Schumacher – who finished on his debut while his father Michael retired on lap one on his – throughout the weekend.
Winners: Honda
Honda haven't had the best of times since returning to F1 with McLaren in 2015, but they've been steadily improving since joining up with the Red Bull family. And while they may be leaving at the end of the year, that hasn't stopped them throwing everything at their final campaign.
Not only have they brought forward their engine design by a year, but they turned it round in six months. It's since been reliable and displayed an impressive performance gain, to the extent that has left many in the paddock feeling like they are on par with – if not ahead of – Mercedes.
That performance was evident in Bahrain, as their power unit played a key role – according to Verstappen – in Red Bull taking pole, while that extra grunt on a performance-sensitive circuit was crucial in the Dutchman being in the fight for victory for all 56 laps.
READ MORE: How Mercedes' aggressive tactics helped them beat Red Bull in Bahrain – despite having a slower car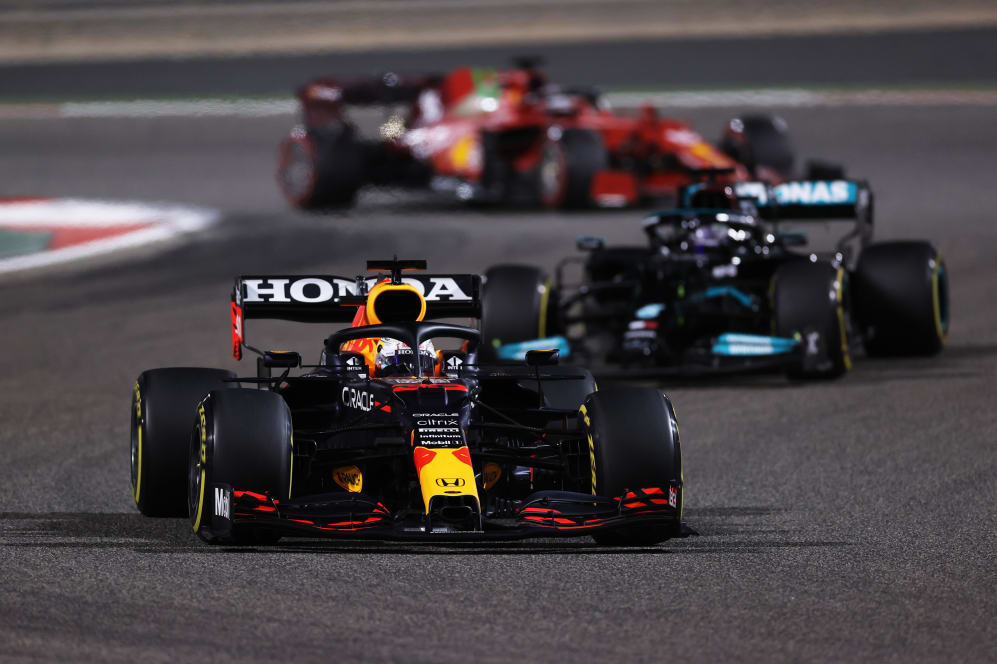 Loser: Track limits ambiguity
Formula 1 enjoyed its most exciting opening race of the season for years, but some of the shine was taken off thanks to a discussion about track limits at Turn 4.
It's a grey area, with the rules saying that track limits would not be monitored there with regards to setting a lap time, but would be monitored, as per the sporting regulations, so that a lasting advantage overall must not be gained.
Clearly the teams and drivers are confused, as are fans at home. It's certainly not an easy one for the FIA to police or control, and we can expect more chat about it going forwards.
READ MORE: 'We need a consistent situation' – Horner frustrated by track limits 'grey area' in Bahrain GP
Winners: Maranello
Last year was a miserable one for the men and women of Maranello, as their beloved Ferrari team suffered their worst finish in the constructors' championship for 40 years with sixth. However, an all-new power unit, coupled with a heavily revised aero package aimed at cutting drag, looks to have made a difference, with the red cars emerging as the fourth-best on pace.
Leclerc qualified a brilliant fourth, tying his best from last season, and then crossed the line sixth for his best result since the Turkish Grand Prix. After a cautious start, Carlos Sainz gained momentum to finish eighth, as Ferrari finished with both cars in the points for only the sixth time since the beginning of 2020.
READ MORE: Sainz and Leclerc already looking forward to Imola after Ferrari seal double-points finish in Bahrain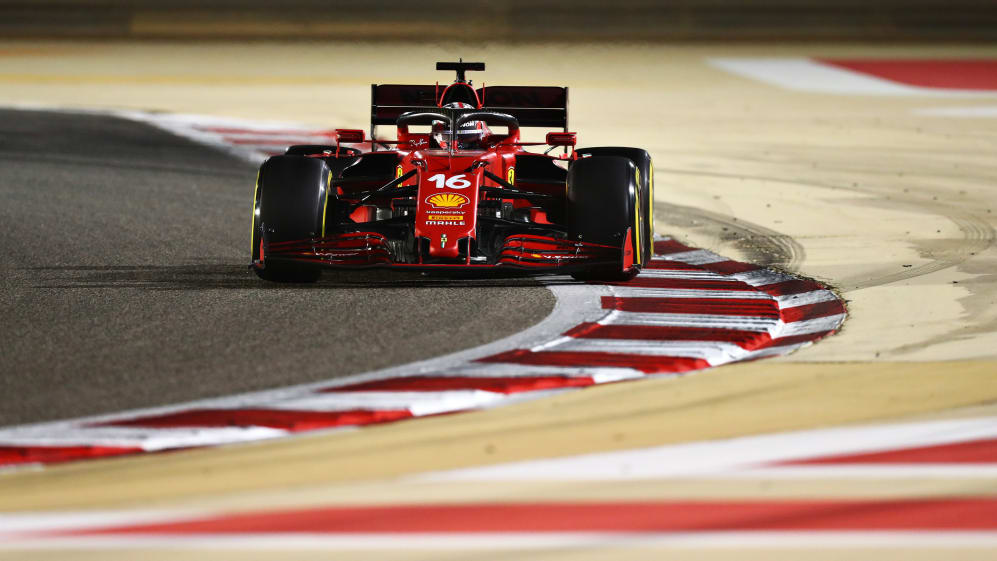 Losers: Aston Martin
Aston Martin were the great unknown after pre-season testing – but the reality didn't make for great reading in Bahrain as they struggled both on one lap and long run pace.
We've already discussed Vettel's difficult weekend, but while team mate Lance Stroll fared slightly better – making it into Q3 – he lacked pace in the race and was mugged by Tsunoda on the last lap to end the race 10th with a solitary point.