Mick Schumacher 'felt at home' in maiden F1 test with Ferrari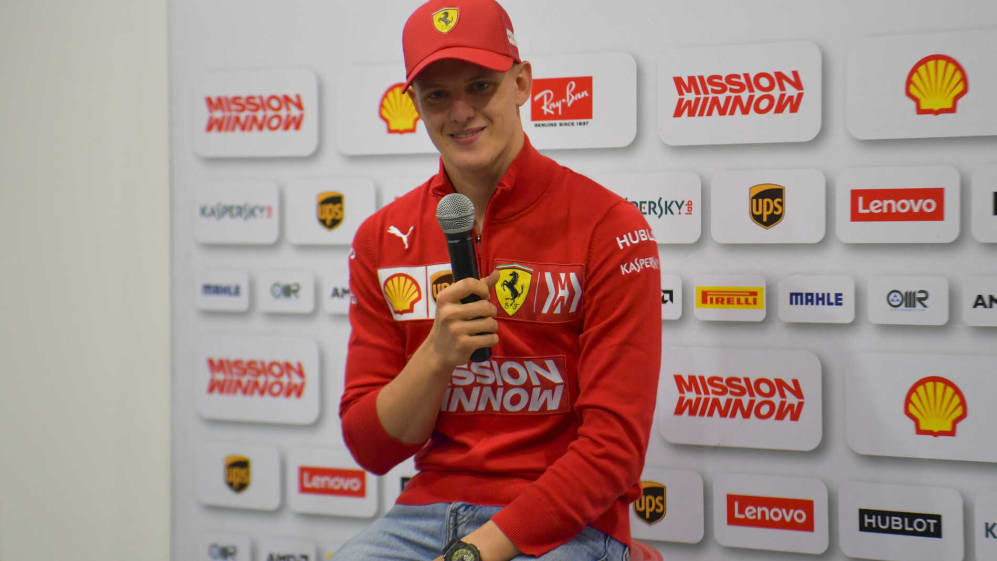 A Schumacher driving a Ferrari became a familiar sight once more as Mick Schumacher followed in the footsteps of his seven-time world champion father when he drove the 2019 car on the opening Bahrain test - and he admitted Formula 1 already feels like home...
The two-day Bahrain in-season test took on added significance as Tuesday saw the 20-year-old Schumacher make his debut in contemporary F1 machinery. Schumacher impressed as he completed 56 laps for Ferrari and was second overall.
"The emotions I can tell you were really nice," said Schumacher. "It was feeling like home already, it was beautiful to make those first laps and to see all those guys working on the car and working with me. I felt very comfortable and felt at home.
"It was astonishing the feeling I had going out and the first time on the throttle was… this thing has so much power. I felt good and there is so much potential in the car with the speed through the corners and in traction it is hard to describe and I am sure there is a lot more to come. You can brake later and later and later and the car would still stop in the same way. It was crazy really."
While he has driven one of his father's Benettons during a demonstration at Spa-Francorchamps, Schumacher had never completed an official test in an F1 car and was keen to soak up the occasion.
"I came into here to have fun and to enjoy it and I did that 110%. I guess you can see that I am smiling a lot and I enjoyed a lot, especially those last laps. With full power and everything it was just amazing, a complete feeling in the car, it was just amazing.
"I always have the saying that there has to be respect. If you lose respect, you get into danger. Obviously I had a huge amount of respect for the car. It's more than 1,000 BHP and it goes quickly around the corners to be honest! No, there was respect for sure."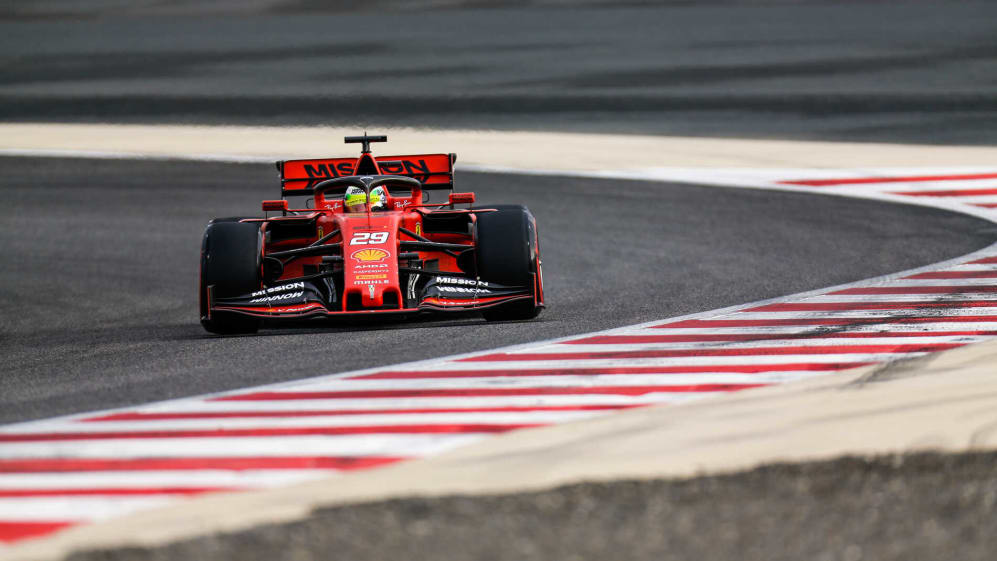 Although rain interrupted Tuesday's running, Schumacher will get more time in an F1 car on Wednesday when he gets behind the wheel of the Alfa Romeo and is expecting: "A lot of fun, for sure again.
"I'm just waiting to get out there again and just looking forward to it really. Trying to improve the spots that I wanted to improve today and didn't get maybe as many laps in as I wanted to, but tried to really extend the run plan for tomorrow."