Podcast
Mika Hakkinen on Schumacher, Senna and recovery from injury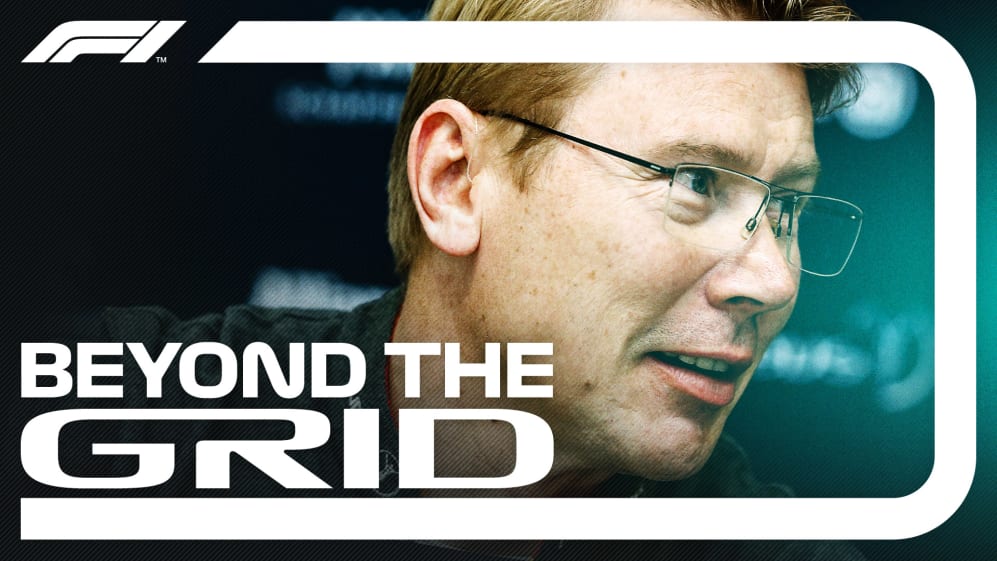 He is regarded as one of the fastest drivers to ever grace an F1 racetrack, and arguably the rival Michael Schumacher feared the most. Not only was Mika Hakkinen's commitment in a racing car absolute, particularly on a qualifying lap; he somehow came back from a horrifying accident at the end of 1995 not only to win races, but two world championships.
On this week's episode of the official F1 podcast - Beyond The Grid, supported by Bose - we catch up with the Flying Finn to discuss his truly remarkable career, including that rivalry with Schumacher (on and off-track), "kicking Senna's ass" on his McLaren debut in Portugual in 1993, recovering from the life-changing injuries he sustained in a crash in Australia in 1995, and the massive dedication and sacrifices it took to win the title twice…
You can listen to the full episode below using our player, or via your favourite podcast app.
To make sure you never miss an episode, subscribe to Beyond The Grid via Apple Podcasts, Spotify or your favourite podcast app and you'll have a new episode delivered to your device every Wednesday.