'Mixed feelings' for Vettel, despite title battle swinging back his way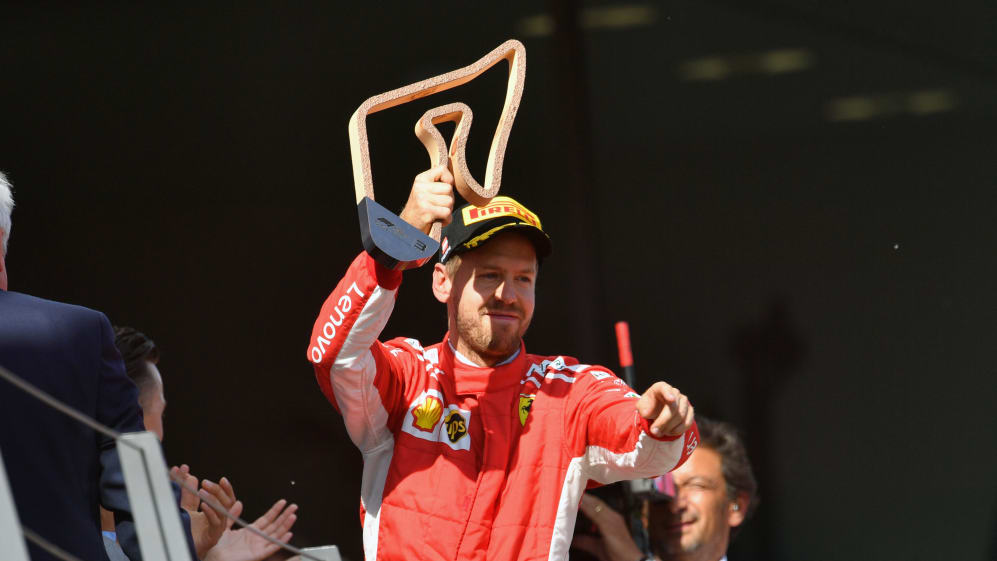 On the face of it, Sunday's Austrian Grand Prix ended up going extremely well for Sebastian Vettel. The German rose from sixth on the grid to finish third and, with title rival Lewis Hamilton sensationally going out with mechanical issues, turned a 14-point deficit in the title race into a one-point advantage. But the Ferrari star – who was dropped from P3 on the grid to P6 for impeding Carlos Sainz during qualifying – admitted to mixed feelings after the race, with thoughts of what could have been...
"We had a really good car, really good pace," said Vettel, who came home just 3.5s behind race winner Max Verstappen and 1.6s behind team mate Kimi Raikkonen.
"We were quite far back after lap 1 and recovered well. I'm obviously happy with the podium – I think it was a great race – but equally I think there was more up for grabs, so a bit mixed.
"Obviously it would have been nice to start further up. I tried to get some [positions] back at the start at Turn 1 but it didn't quite work. I was left with nowhere to go and lost the momentum. And then it was the same thing a little bit at Turn 3.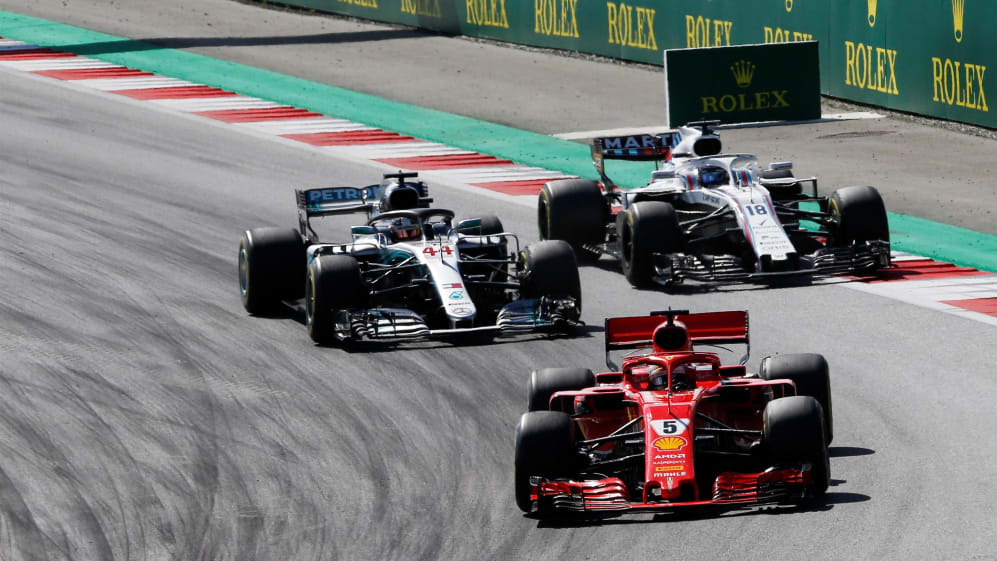 "I had to fight with the Renaults and the Haas at the beginning of the race and lost a little bit of ground. I lost a little bit more time at the stop, so for us it was pretty much damage limitation. But I think the pace was very good, the tyre management was very good. So positive day but could have been better."
In his climb up the order, Vettel passed title rival Hamilton on track, before assuming third when Daniel Ricciardo pitted for a second time. However, the four-time world champion explained that switching positons with team mate Raikkonen for second place in the closing stages - a move that would have allowed him to boost his points advantage over Hamilton further - was never on the agenda.
"I was trying to hunt both [Raikkonen and Verstappen] down. Kimi was pushing as hard as he could, I was pushing as hard as I could, the both of us were catching, but not enough. Obviously I was further back on lap one, I lost with the pit stop, so I think I arguably had to recover more than others, but I'm fine with that.
"We had great speed, the difference was made with the tyres today, which worked well. The strategy worked well, but I think Max won the race because he deserved it.
"I tried my bit to come back, obviously saving tyres, but pushing at the same time, but you're a little blind because the race is long and it was more than 50 laps to do on the same tyres. I tried to do all that and I think most of it more or less right. But I think it could have been a bit better today without the plus-three positons at the start."
There have now been four changes of lead in the drivers' standings this season, with Vettel now on 146 points to Hamilton's 145.