Feature
Monaco preview - can Button bank McLaren's first points?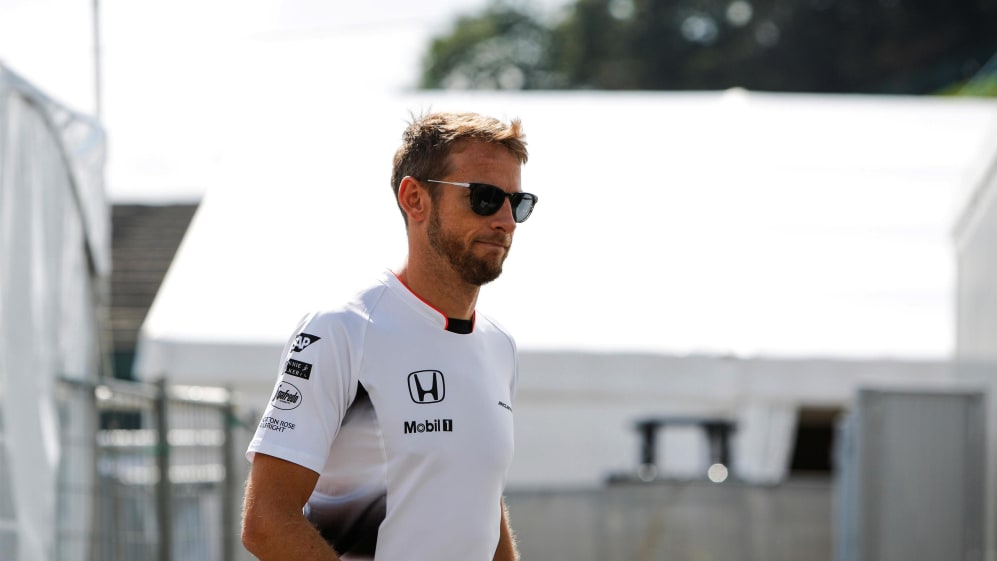 The Monaco Grand Prix is always a special occasion, but this year there is even more intrigue heading into the race than usual. Will Mercedes' longer wheelbase car put them on the back foot to rivals Ferrari? Will Red Bull come to the fore on a track where power is less important? And can a certain returning world champion help McLaren to their first points finish of the season?
Button's back
Jenson Button is feeling bullish about his one-off return to the F1 arena as Fernando Alonso's stand-in at McLaren, as racing director Eric Boullier believes that the MCL32 is now a top-10 car on merit following a big upgrade in Barcelona.
After visiting the McLaren factory on Monday, and seeing the progress made at the last race in Spain, Button said: "It was great to see the performance in Barcelona in qualifying by Fernando. P7 – what a step forward! He obviously did a great lap but it shows how much improvement the team have made. It's massive."
The 2009 world champion declined the opportunity to test the MCL32 at the post-race test in Bahrain back in April, but says he was happy with his run in the team's simulator, even though at one point he found himself upside down after Ste Devote corner. "I've never rolled in the simulator before!" he joked.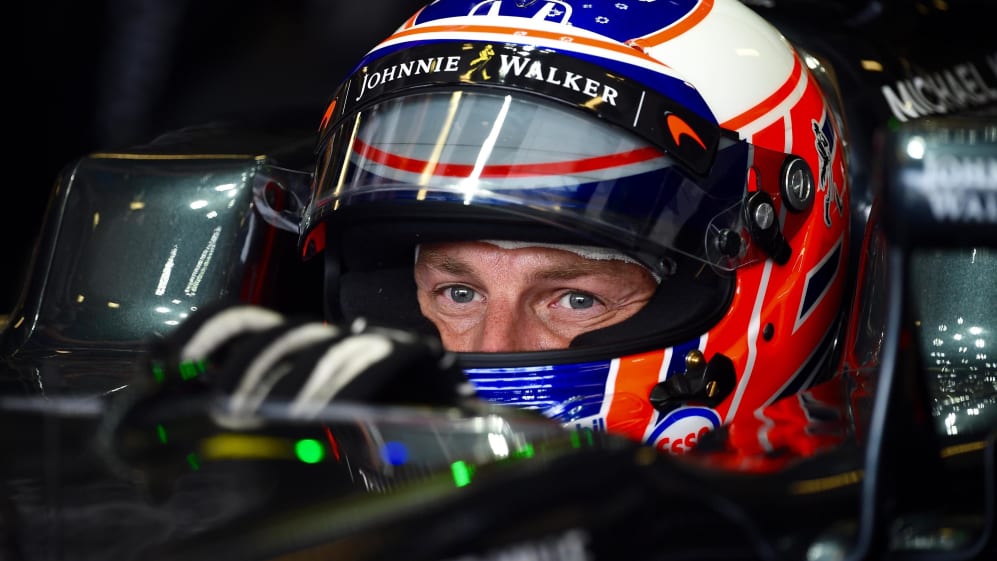 "When I jumped in I initially didn't like the feel of the car, before the updates. So we made some set-up changes and it was much better and suited my style a lot more – and with the updates it is pretty awesome to drive. I can't say how many points of downforce but it was a lot, and there is another good step for Monaco as well. If 'Fonzy' can put it seventh in Barcelona then we should be looking sweet for Monaco."
McLaren took revised wings, floor and bodywork to Spain, where Alonso's great qualifying performance was negated by a first-corner clash with Felipe Massa. Further revisions are expected here, ahead of a big engine upgrade for Canada which is intended to at least restore the power lost by the modifications made to the RA617H power unit for 2017.
Most encouraging of all has been that the track performance has correlated extremely well with windtunnel and CFD data - a previously weak area.
On a track such as Monaco, where power is less crucial, Boullier believes McLaren can be significantly more competitive than previously this season. And what's more, Button has scored here for the last four years…
Are 'short' Ferrari favourites?
The Mercedes versus Ferrari battle will continue unabated this weekend, and it may be here that the red car's short wheelbase comes into its own on the twists and turns of the sinuous street track.
With its excellent traction, Sebastian Vettel says he expects the SF70H to be very strong again in the Principality, on which overtaking is, of course, notoriously difficult. That will place even greater premium on qualifying on the front row, and he believes that Ferrari have a very strong chance of retaining the lead in the drivers' championship, and regaining the lead in the constructors'.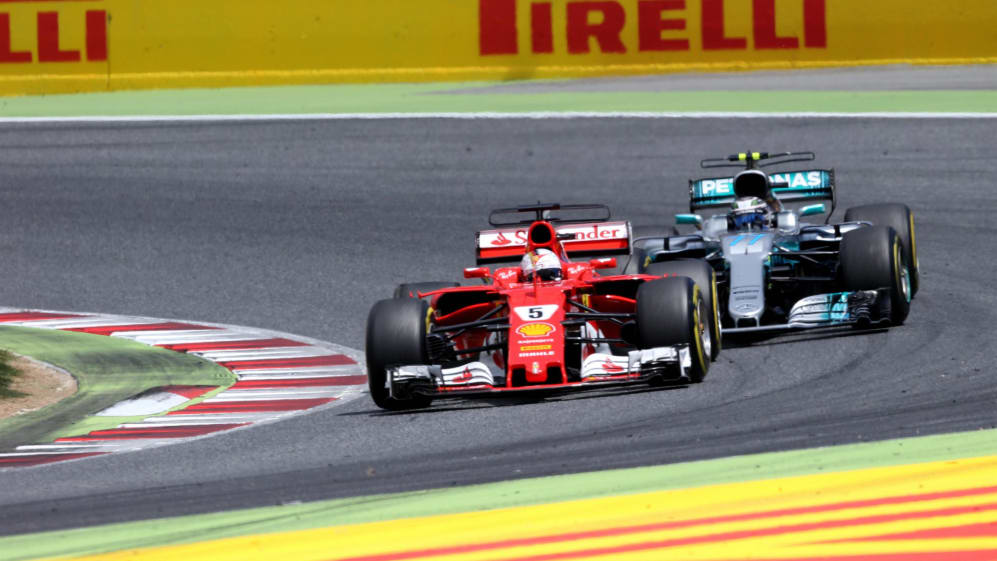 Mercedes, however, are equally confident, not just after the wins in Russia for Valtteri Bottas and in Spain for Lewis Hamilton – the Silver Arrows have been very quick here since 2014.
Monaco is all about peaking at exactly the right moment, Hamilton explains. A driver must feel his way into the weekend, building up confidence and momentum as the track develops from the moment they turn left out of the garage on Thursday morning in FP1. They'll push that bit harder, flirt that fraction closer with the barriers and brake a touch later, as they find more time from within themselves.
"The most important thing is that you have to learn to walk before you run," says Hamilton, a two-time Monaco winner. "You have to build up to the pace so that, by the time you work up to that second run in Q3, you're at 100%.
"It's a circuit which is all about mental strength. You need to be sharp and clear. Experience counts here, too - that helps massively in setting the car up."
He says that getting back the lead of the championship doesn't matter at this stage.
"In my mind that is not the most important thing. For me it's about consistency. You can get ahead for a race and then be behind the next. I'm just thinking about being consistent, trying to perform as I did in Spain, every single race. There are 15 of them left, so it doesn't matter if I'm leading the championship after this one. What matters is that I'm leading the world championship after the last race. That's my thought process.
"Of course I want to win Monaco, and if I do then I will be leading, anyway. But it's not the leading of the championship that's important. It's the win that I want."
Red Bull hoping for improved fortunes
After the pounding they suffered in Barcelona, and as Adrian Newey and Christian Horner appear divided as to the reasons why the team are struggling this season, Red Bull are desperate to recapture some of the glory they let slip through their fingers with Daniel Ricciardo here last year.
Last time out in Spain, 2016 winner Max Verstappen was an innocent victim of the first-corner kerfuffle, and Ricciardo finished a distant third through the misfortune of others.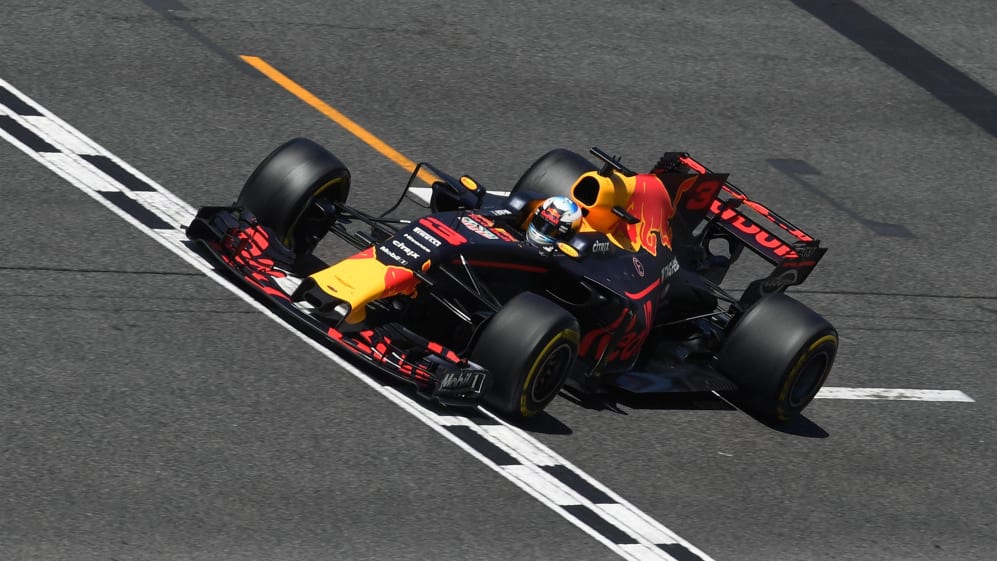 "I had stepped right back, but it became obvious that the car under a more delegated, or a committee way of operating, wasn't performing," Newey suggests. He has been involved in creating Aston Martin's new hypercar in conjunction with working on America's Cup yachting projects.
"As a kind of a duty to the team, to try and bring things forward, I have been quite busy since the second test, getting back involved to see what I can do to help. It's not what I want to be doing long term, but I'm happy to be doing it for a period of time."
Horner, however, believes that the system works; that it just needs to readjust to Newey's presence again, and that perhaps it's more a matter of communication.
Either way, this race will evoke harsh memories of last year, when a communication failure and a fumbled pit stop cost Ricciardo the win.
"I don't like to keep dwelling on that," the Australian says, "but coming back here, for sure I feel I have unfinished business. And a really good result would be nice for everyone in the team."
Meanwhile, Verstappen will be seeking to address his bogey circuit. He crashed heavily here at Ste Devote on his debut in 2015, and again no fewer than three times last year.
WATCH: Re-live last year's race in Monaco
New-look Haas putting the brakes on brake switches
It isn't just McLaren who face a busy weekend racing on two continents.
Gene Haas' F1 team will, of course, run in Monaco, but Stewart-Haas Racing will also be active in the US, in the 400-lap Coca-Cola 600 at Charlotte Motor Speedway, the longest race on the Monster Energy NASCAR Sprint Cup Series. The sun will thus literally rise and set on his racing endeavours.
Oops! Error retrieving Twitter post
Ahead of the Grand Prix the team have confirmed that they will continue to run with Brembo's latest brakes while further development is carried out with the Carbon Industries project, but also revealed a revised livery that replaces most of the previous red highlights with grey, though the angular accent mark at the rear of the engine cover remains in red.
"With the change in the size of the numbers and its positioning, we looked into making the entire car a little more visible," says team principal Guenther Steiner.
Of course, a top ten finish would make them even more visible…
A critical race for Palmer
Jolyon Palmer vowed to get his career back on track as he left Barcelona after another brutally disappointing race, and says: "I'm determined that we will do better in Monaco."
He has spent the intervening days carefully going through the data with his engineers at Enstone, looking for the smallest pointer why his car seems to lose its edge as the weekend progresses.
Monaco is one of his favourite tracks, and he says that he has achieved the perfect lap of it.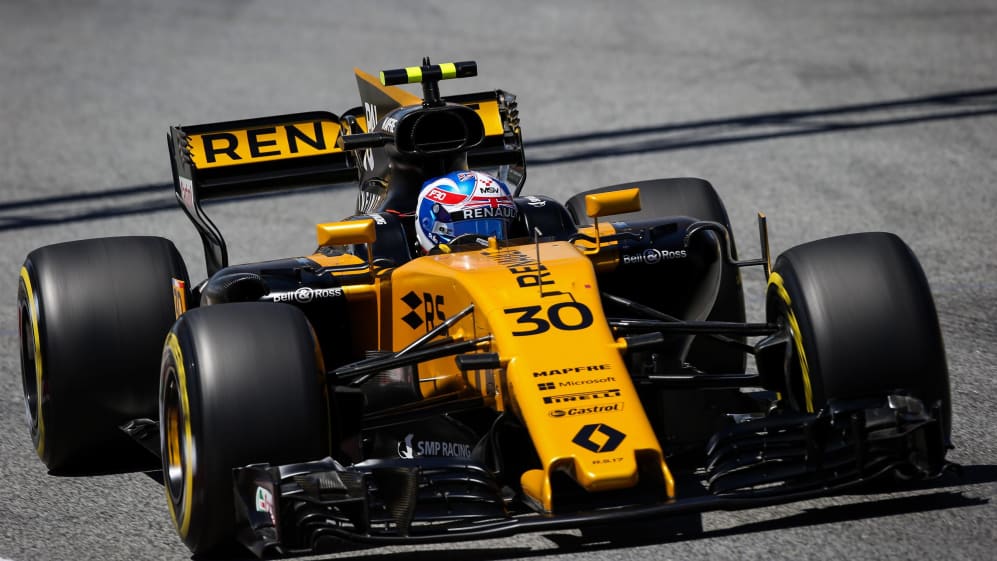 "I've got pretty close and it feels very good. It's probably the best feeling you get in racing. It's about commitment and chucking the car in and hoping it comes out the corner. When you do that for 19 corners, it's pretty special. I remember setting my GP2 pole position lap in 2014 knowing that nobody would beat it.
"You need to build up to the race steadily. It's a normal road so the track changes as it evolves. You build up your confidence, which is important to do piece by piece. This year will be tough with the new cars. It is pretty much a two-hour race, even qualifying will be hard. You have no chance to gather your thoughts or take a breath on the lap. Mentally, it's the hardest race of the year."
Renault boss Cyril Abiteboul is equally determined that the team will help him out of the trough he has been in since the season began, and which has led to him being overshadowed by new team mate Nico Hulkenberg. They were separated by only three-tenths on Friday afternoon in Barcelona, but Palmer's performance slipped away as he expressed unhappiness with his RS17, and the German went on to add another eight points to the six he had garnered for the team in the preceding two events.
"I think during the weekend he [Palmer] had on occasion glimpses of a good-performing package overall - a combination of the car, the set-up, the balance and himself driving - we could see that and again in particular in qualifying," Abiteboul says.
"But I think it's in general on Saturday, that's the issue. We put the car on Tarmac, it immediately works and some of the times you put it on the Tarmac and it doesn't work and you have not changed a lot. We have to look into that - we are committed to make this work. He can turn it around - that is what we believe and what we are working towards."
A soft approach from Pirelli
Since degradation is so negligible that it is almost not a factor, Monaco is a race that favours soft compounds. Thus Pirelli have brought their three softest, the yellow-marked soft, the red-marked supersoft and the purple-marked ultrasoft. That durability means that the pit stop window is at is widest across the season, giving teams a variety of strategies even though only one pit stop for each is likely.
"The three softest compounds are the obvious choice for Monaco," says head of car racing Mario Isola, "but there is still plenty of scope for strategic variation, because wear and degradation is so low that the teams can more or less choose whenever they would like to make their single pit stop from ultrasoft to supersoft, which should be the standard choice for the race.
"This is the first Grand Prix that the drivers have been able to select their own tyre allocations, and as expected the nominations have overwhelmingly favoured the ultrasoft. This is the tyre that will be used the most in both qualifying and the race."
The Red Bull and Williams drivers have gone for 11 sets of ultrasofts, and one each of supersofts and softs; the Ferrari and Force India drivers for 10, two and one, and the Mercedes pilots for nine, three and one. Interestingly, at McLaren, Vandoorne has gone for 10, two and one, but as he plays himself back in, Button has gone for 10, one and two.
The weekend's outlook
Pirelli are expecting this to be the quickest race in Monaco to date, thanks to a combination of the soft rubber and 2017's faster machinery – but that prediction is largely reliant on the sun shining on the Cote d'Azur. The forecast suggests that should be the case, with pleasant, sunny weather for all sessions.
It should be warmest on race day, with proceedings getting underway at 1400 hours local time (1200 GMT) on Sunday.