Monaco preview quotes - the teams and drivers on Monte Carlo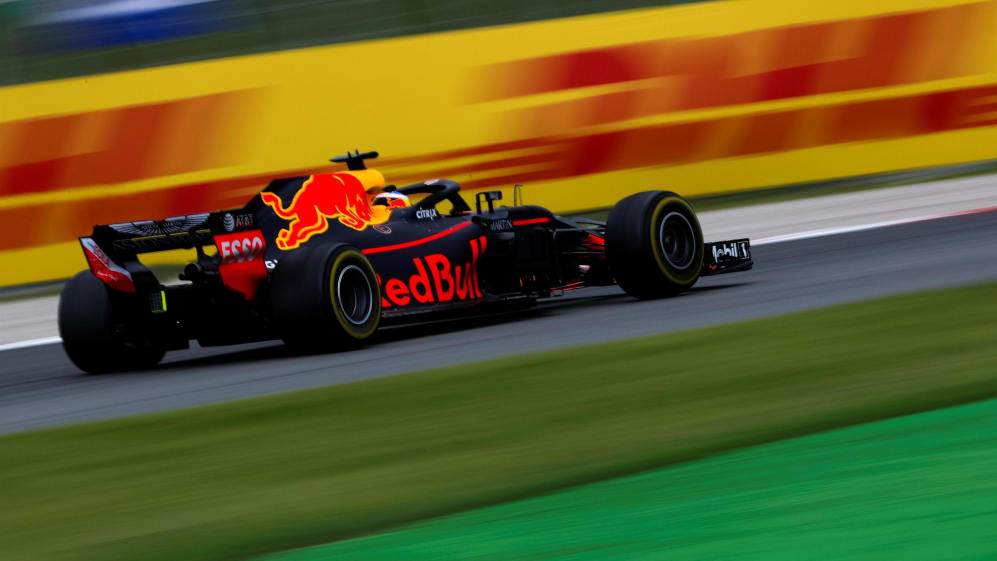 It's that time of year when F1 heads to Monaco for the championship's most famous race on the tight and twisty streets of Monte Carlo...
Red Bull
Daniel Ricciardo
"Monaco is my favourite race of the year because it creates the most adrenaline and excitement. The circuit is insane; I don't want to say that we shouldn't race cars on it because we should and it's the best thing ever, but it's crazy to think we race around the streets so close to the walls like we do. I just love the whole atmosphere, there's a lot of intensity and the risk and reward is the best of the year. Hopefully, I'll also get some redemption. Tabac and the swimming pool, I love all of that. Turns 12, 13 and 14, over the kerbs and pretty much the end of the second sector and start of the third is my favourite. The encouraging thing from Barcelona is that we were quick in the third sector and that is probably the closest to Monaco, so hopefully that shows what we can do."
Max Verstappen
"It was great to be back on the podium in Barcelona and our car was very strong in the last sector there, which is mainly low speed corners and what we need for Monaco. I also had a really positive test in Barcelona this week and hope for a good weekend in Monaco if we can find the right set-up. Monaco also doesn't have any long straights, so I think it should be a good circuit for us. It is a nice weekend in general and also very good to sleep in your own apartment, it's a busy week but also a special week. The track is of course very challenging but I will enjoy it even more knowing that we have a chance of a good result."
Renault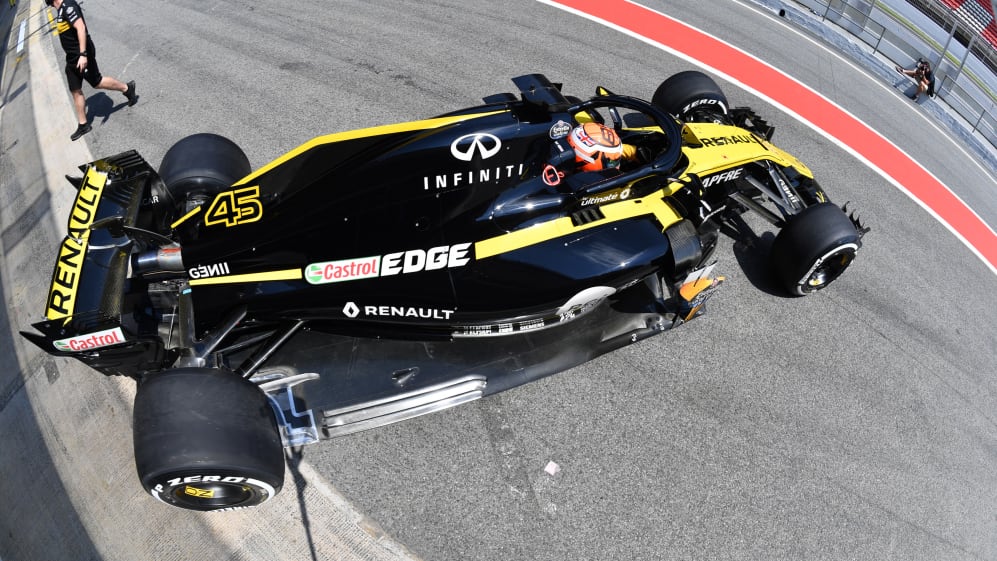 Nico Hulkenberg
"Nothing compares to Monaco, there is no place like it. It's the highlight of the year and the race I most look forward to. It's just so unique and special in every aspect; the glitz, the glamour, the circuit itself, the whole vibe is amazing throughout the weekend. It's one of those tracks which give you a sensation of speed and, in turn, a real buzz."
Carlos Sainz
"Confidence in yourself, and in your car, is key to a successful weekend. You build that confidence up in little steps, all the way up to qualifying when you aim to be at 100%. Qualifying is crucial in Monaco, and it's usually very tense. I would say it's one of the toughest sessions of the whole season, if not the toughest and you need to carry that extra level of determination for it. When you nail your qualifying lap at this track, there isn't any feeling like it, it's amazing."
Cyril Abiteboul, Managing Director, Renault Sport Racing
"From a racing point of view, we know what to expect. Monaco is very much a drivers' circuit and the speed combined with the excellent working relationship between our driver pairing and the engineering department is definitely a strong asset in this regard. Naturally we will be targeting double points at every race from now on."
Sauber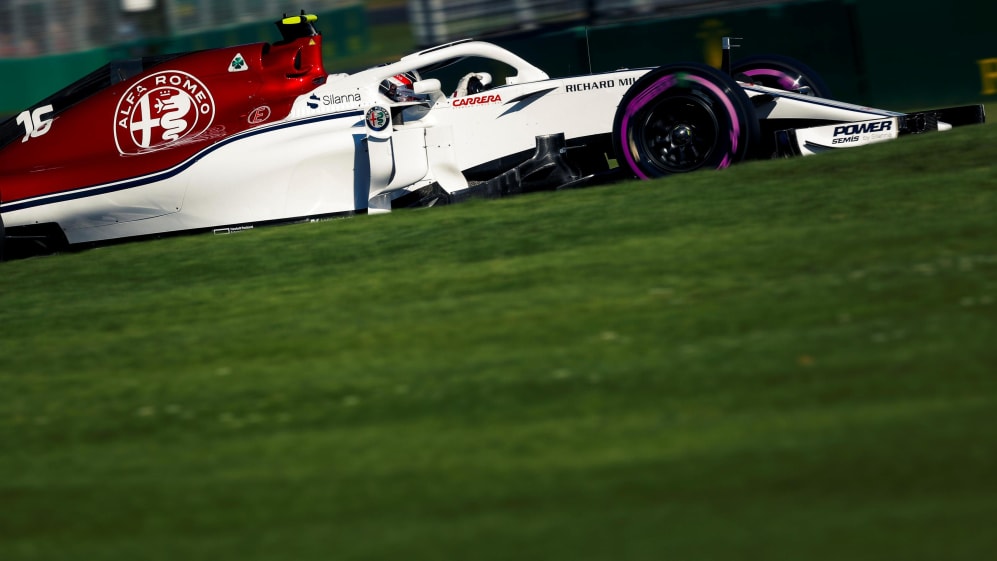 Marcus Ericsson
"Monaco is always one of the highlights of the season. It is a very special and unique race. Driving on the streets of Monte Carlo is always an amazing experience, and a fun challenge as there is no room for errors. As a driver, it is important to have a lot of confidence in your driving. You have to build up your speed over the weekend, and get closer and closer to the limit. It is also a challenge for the teams to find the right set-up and balance. I really look forward to going to Monaco – it will be a fun weekend."
Charles Leclerc
"There are a lot of emotions for me, with my first Formula 1 Monaco Grand Prix coming up this weekend. I have dreamt of being part of this event ever since I was a child and it is incredible for this dream to finally come true. It will be nice to have my friends and family there to support me, and I look forward to sharing this special moment with the Monegasque people. Driving on city circuits is something I always enjoy, and I love the challenge that it brings to me as a driver. Although I know the city well, it will be a completely new experience for me to drive on the streets of Monte Carlo in a Formula 1 car. I look forward to gaining a different perspective on my home town. It will be an unforgettable weekend for me, and I can't wait for it to start."
Toro Rosso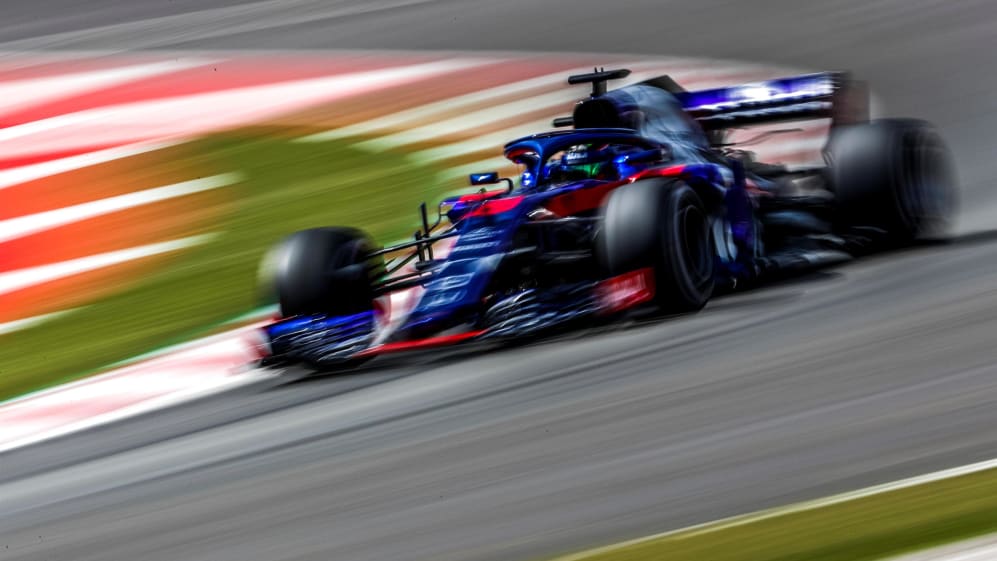 Pierre Gasly
"Truth is, I've never been particularly lucky racing at Monaco in the junior formulas. I've always had a crazy time there, like there's a black cat on my case. So I hope it's going to change this year, as it's a track I really like.
"While I've always loved qualifying at Monaco, the races have been a bit of a pain, because it's very difficult to overtake, so everything depends on strategy and you have to maintain full concentration all the way to the end. Even when you think nothing will change, someone can make a mistake in the closing stages and there could be an opportunity, so you have to be ready to take it. It's a very long race and it can be a bit frustrating because overtaking a car that's quite a bit slower than you is still not easy, if the driver in front is doing a good job of defending his position, so it's very complicated.
"They say the driver makes the difference here, but with the nature of the track and the bumps, it's still important to have a good car, although it is also true that a good driver can go and find those last couple of tenths of a second that matter most. You have to be careful as the track evolves over the weekend, so you must not rush at it, but build up gradually, until you are at your fastest for Saturday afternoon. It is a crazy track, with some parts where you go at 300 km/h and on the Monday after the race, people in their cars aren't even doing 50. So the streets are normally not made for the sort of speeds we travel at, but I love that, it gets the adrenaline going.
"There's a lot going on apart from the racing, but I'm able to switch off from all that and I adore the Monaco party atmosphere with the crowds, the yachts in the harbour and it's great fun for everyone. For us drivers, it's even more fun if we have a good result on Sunday. For many years now, this has been considered the home race for us French drivers, but this year, with Ricard on the calendar, Monaco will be like a second home race."
Brendon Hartley
"I've lived in Monaco for coming up for three and a half years. I actually live on the race circuit and can see the track from my apartment. Monaco is one of the highlights of the calendar and living here, there were times when I asked myself if I'd ever see the day that I'd actually get to race it again. New Zealand is definitely my home but I've made a home for myself together with Sarah and a great group of friends in Monaco, so this week is going to feel a little bit like a home race. It will be nice to wake up in my own bed and have all those routines of being at home.
"It's a track I love. I've raced there a couple of times before in World Series by Renault. I had a third and fourth there. I think when I was third, Daniel (Ricciardo) won the race. I had a pretty strong race one year coming from P8 to P4, making a few good overtakes on the way. I love racing on street tracks so it's something I'm looking forward to, I'd like to say I know the track pretty well, having been there a couple of times before and it being in my back yard, so to speak.
"The track in Monaco is completely unique. I think it would be hard for them to design a track like that today. It's got so much history and we all love it. It's the slowest track on the calendar but I can assure you that in a Formula 1 car it feels anything but slow. It is a huge adrenaline rush. Clipping those kerbs, millimetres from the wall. It's a huge rush and it's massively satisfying to get a good lap around there. The track is evolving the whole weekend, starting with a completely dirty track. It's one of those races that evolves every single lap. Come qualifying, when the grip's going up, that's a real thrill. It's definitely a track you need to build up to. To navigate around there, millimetres from the wall on the limit, requires a great deal of confidence behind the wheel of a Formula 1 car and it's what a lot of us drivers look forward to and thrive off.
"It's definitely a great atmosphere in Monaco. I've been on the Energy Station the last couple of years, watching and having a good time. I think this year will be an even better time being behind the wheel and, as a driver, you don't have too much time to get caught up with all the glitz and glam, but still you're aware it's all going on in the background."
McLaren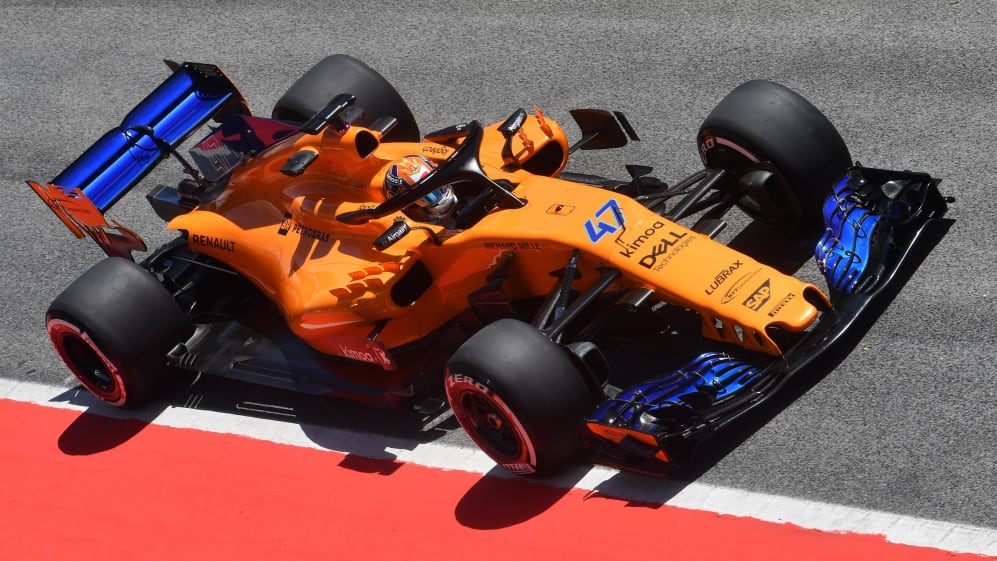 Fernando Alonso
"Heading back to Monaco will be really exciting after a little break last year! I loved the Indy experience of course, but Monaco is also a really special place to go racing, and it's easy to see why it's such a famous venue for a grand prix. It's one of the most technically challenging circuits of the year simply because of the level of skill and concentration you need to get around lap after lap 78 times, as well as negotiating the traffic, strategy, weather and everything else this crazy race throws at you.
"I'm looking forward to getting behind the wheel there for the first time in two years and seeing how our car performs. For sure, we know the limitations of our package, and a slow-speed track such as this requires a totally unique set-up compared to anywhere else on the calendar, but it's up to everyone to adapt and get the most out of our equipment.
"Monaco is one of those tracks that tends to level the playing field a little and it's a bit like throwing a dice. As we saw in Spain, even if you qualify well it doesn't mean you won't fall victim to drama which can change things around. So, we need to maximise everything on Saturday, and then fight hard on Sunday to earn as many points as possible."
Stoffel Vandoorne
"In Monaco, the whole race weekend is about staying out of trouble. Even if you're not directly involved in an incident, the Safety Car can cause chaos in itself on a slow-speed track such as this, which can create more drama. You never really know what to expect there but that's what makes this track so special.
"The test in Spain gave us some great information that we're already putting to good use in Monaco. Of course, it's a very particular kind of track with different characteristics to others, but we can still adapt what we've learned and hopefully continue our step forward in performance.
"Our first DNF of the year in Spain wasn't the result we hoped for, but we've investigated and hope we won't see any repeats of the same issue. Monaco is typically a race of attrition, so while the aim is always to stay out of trouble as much as we can, it's also to stay out of the barriers!"
Eric Boullier, Racing Director
"Monaco has its infamous reputation for good reason. This track is as much a favourite for the drivers, team personnel and legends of the sport as much as it is for the fans, and provides an incredible racing spectacle in every sense.
"This track divides those who can and those who can't more than any other circuit we race at – and that's what produces the exciting racing and crazy drama we all love about Monaco. It'll be great to see Fernando back in the cockpit around this track alongside Stoffel, and interesting to see how we fare there with our updated package.
"It goes without saying that reliability is a key factor in Monaco, and since there tends to be a fair amount of drama, finishing the race with both cars intact is the first step. As for points, anything can happen and we'll be battling hard as always – with reliability, a good strategy and two drivers that know this track well, it's all to play for."
Mercedes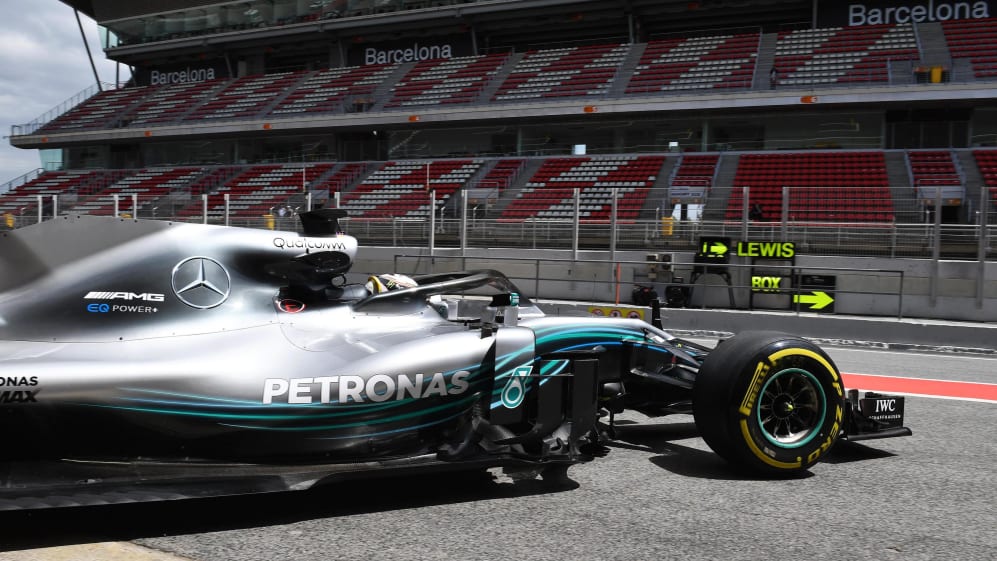 Toto Wolff, Team Principal
"Our first one-two of the season in Barcelona felt great. The car was quick, looked after its tyres and both drivers were positive about the balance and handling. But we're not thinking about it as a turning point - the track layout, surface and conditions all suited our car and played into our hands. So we are staying cautious with our predictions as we head to Monaco.
"It's a circuit that gives us completely different challenges - and unique ones, too. Last year, it became a weekend of damage limitation when we didn't find the right set-up. It was a painful lesson from us and we are determined to show that we have learned it this year.
"We don't head into the weekend as favourites - they are Red Bull and Ferrari. Red Bull are strong in the slow-speed corners and where straight line speed is less important, while Ferrari dominated last year. Our job is to deliver a smooth practice programme, apply our learning from recent races and maximise the potential of the car, whatever that proves to be.
"We are now starting the heart of the season, with seven races ahead in the next ten weekends. We will race on a broad range of circuits before the summer break, with races coming thick and fast. This will test the team to its limits - and any weaknesses will be harshly punished in the points. We are clear-sighted about the challenge ahead of us and determined to prevail."
Force India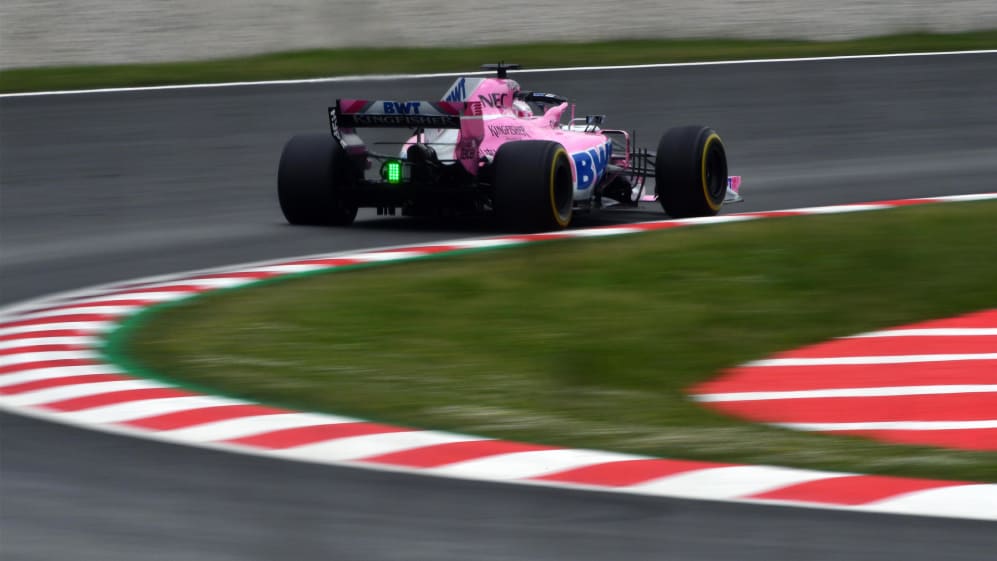 Sergio Perez
"I love everything about Monaco. It's my favourite track and it's one of the biggest races of the year. I always try to enjoy the week as much as possible. I try to soak up the special atmosphere and make the most of the opportunity to drive on this amazing circuit. I always feel very lucky to be driving in Monaco.
"The reason I like Monaco so much is because it's not easy. It's a massive challenge and it's always a tough race. Every lap you are under pressure. There is no chance to relax. You need to build up your speed, build your confidence and be careful not to overstep the limit. When the car is working well and you have confidence, it's the best feeling in the world.
"Qualifying in Monaco is the most important session of the year. I usually say that qualifying is 99% of the weekend because overtaking on Sunday is very difficult – unless it rains. So there is big pressure on the Saturday and it's not easy to find space in Q1 when all the cars are on track. It can become a lottery. You rely on your team to help you find some space.
"I've had some good results in Monaco, especially the podium two years ago. I always enjoy street circuits and I think it's another good opportunity for us to score points."
Esteban Ocon
"I think everybody loves going to Monaco. It's just such a special place. When you think of F1, you think of Monaco. Driving on the famous streets in an F1 car was a dream come true and I'm just as excited to go back there this year.
"The location is so spectacular. It's beautiful and glamorous with an amazing atmosphere. When you arrive at the start of the week you can't help smiling when you walk down the pit lane and see all the final touches being made.
"The fans can get really close and I think that's important. It's definitely the busiest week of the year. All the sponsors want to be there and every night you have events. That's why it's great to have the additional day so that you can fit everything in.
"It's also a true driving challenge. You have to be so precise and there is no room for error. You have to find the limit quickly and be careful not to step over it. Last year I found out the hard way in FP3, but with more experience this year I hope it won't happen again."
Vijay Mallya, Team Principal
"Monaco is always a great opportunity to score good points. Both Sergio and Esteban love the track and historically we've been competitive on street circuits. You sometimes need the luck to go your way, which didn't happen last year, but that's part of the unpredictable challenge of Monaco. The car is getting better with each race.
"The updates in Spain took us a step forward and there is more to come. After five races it feels like we have some momentum behind us now. It's also worth remembering that in 2016 after five races we had scored fewer points than we have now [14 vs 18]. It's a reminder of how quickly things can change in Formula 1. There is a long way to go."
Haas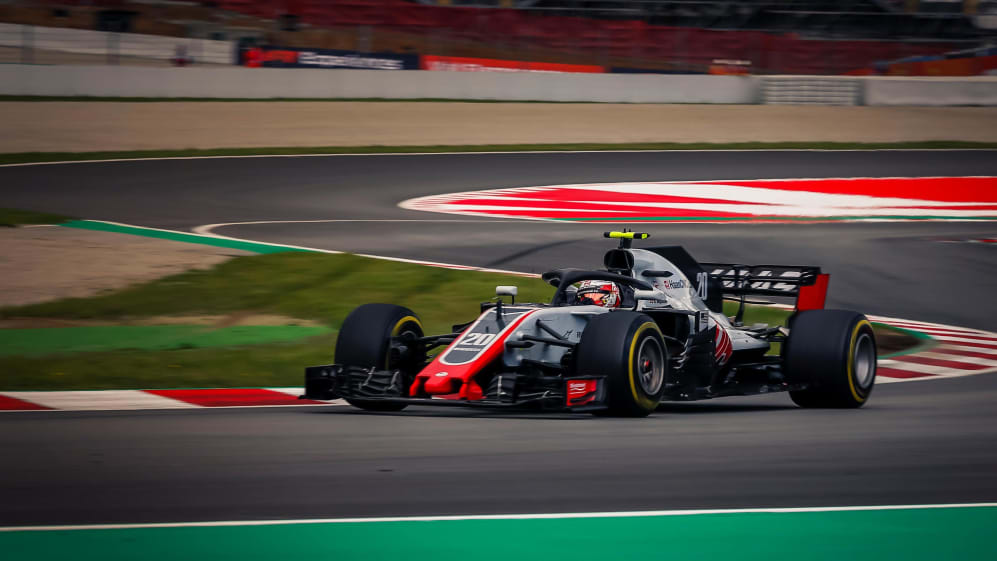 Romain Grosjean
"It's pretty difficult to race there. Every city racetrack is complicated. In Monaco, you can't make any mistakes or you're straight into the wall. It's hard to find the right limit of the car. You always have to drive underneath (the limit), unless you're in qualifying on a very fast lap. It's very tight there, and it goes very fast between the walls. It's a great challenge.
"It's a driver's track, where you need to have confidence in your car. But, on the other hand, if your car doesn't give you any grip, you won't have any confidence and you cannot make any difference. It's just finding that very fine balance in between the car, the driver pushing it, and the fact that yes, once you're very confident, you can actually make a bit of a difference."
Kevin Magnussen
"Monaco is a great venue. It's one of the most historic races of the year. On top of that, it's just a really cool track to race at. I think it's one of the best of the year. "I think it is a track where you can make a difference as a driver. You feel closer to the limit because of the walls and the high consequence of mistakes. Good drivers feel comfortable on that limit, or close to that limit, and will excel in Monaco.
"From my side, Monaco is the same as any other race. Obviously, winning Monaco would be a dream, but we're not really fighting for the win there. From our side, we're still fighting for points, trying to have a good weekend and taking away points. I can understand, though, why the drivers who have won at Monaco feel really happy about that."
Guenther Steiner, Team Principal
"For me, Monaco is a race like all the others. We're there to perform and score points. However, it's always special due to the glitz and the glamour. The biggest difference with Monaco is the distance between everything. You have to walk a lot, so I would say it's one of the most logistically challenging circuits. And during the race it's quite intense, because if you make even a small mistake you can be in the wall.
"Overtaking is difficult too, so there is more pressure on Saturday during qualifying than there's actually on Sunday, because by Sunday the positions are set and unless something special happens, you end up where you start. Saturday will be intense."
Pirelli
Mario Isola, Head of Car Racing
"We've tested the hypersoft in Abu Dhabi and Barcelona: of those two, Abu Dhabi is a better comparison to Monaco and there we saw that the hypersoft was worth about a second per lap than the ultrasoft; so we could see some more records broken this weekend.
"Nonetheless, the hypersoft is definitely a race tyre rather than a qualifying tyre, so it will be interesting to see how it adapts itself to the unique demands of Monaco, and what effect it has on strategy. Collecting as much data about it as possible in free practice will be particularly important.
"The drivers have all each nominated between eight and 11 sets of hypersoft, so we should see plenty of running on it throughout the weekend, if it stays dry of course."