Monaco preview quotes - Williams, Sauber, Force India, McLaren & more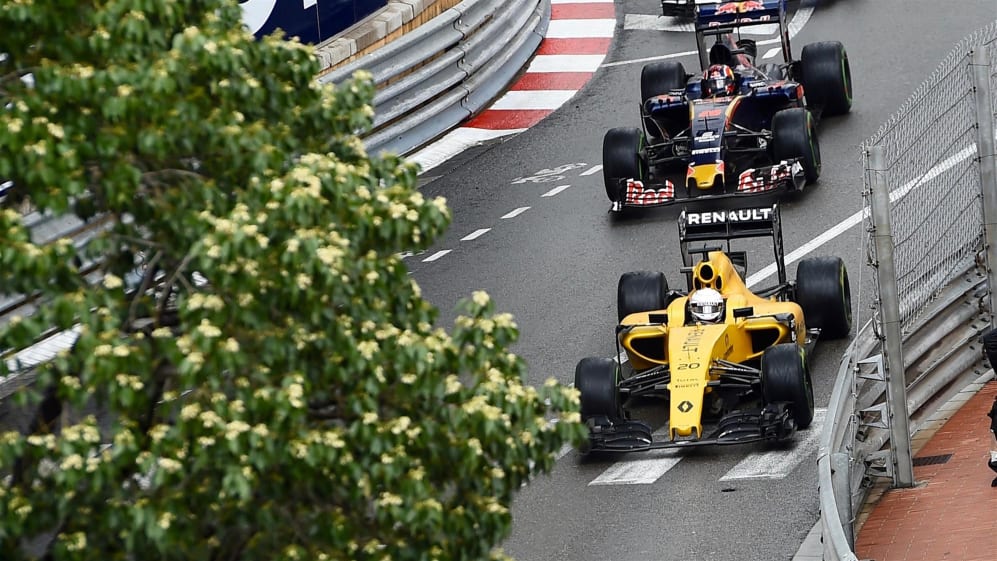 Staged on the tight and twisting streets of Monte Carlo, it has to be the most famous race of the season - those involved look ahead to the Formula 1 Grand Prix de Monaco 2017...
Williams
Felipe Massa
"It will be the first time we go to Monaco with wider cars. So we will need to adapt to the new size for the extremely tight track. It will be challenging, for sure, but it always is in Monaco. It's going to be an interesting race. It's a race where anything can happen. Qualifying can be more important than the race, as the position where you start often decides where you will finish, so it's important to have a good Saturday. Monaco is also like my second home Grand Prix, so I'm really looking forward to it!"
Lance Stroll
"It goes without saying that I am looking forward to my first Monaco race. It is going to be a special weekend on and off track, as I have some friends coming to see me race there. I have seen the race a couple of times and know the track from video games. I always go on the simulator a few days before leaving for the race so it is fresh in my mind, and then a track walk with my engineers is where I can pick up on the little things. Without doubt it's going to be tricky. However, this is always the case with street circuits, especially for your first race, but I am going to enjoy the challenge. With the barriers so close there is less room for error, so it is important to build up to quick laps and then really push when it matters."
Paddy Lowe, chief technical officer
"Monaco is the most incredible circuit and one of the highlights of the Formula One calendar. As a race track it is technically very demanding. It is twisty in places and yet surprisingly quick in others, so the car needs to have excellent mechanical qualities whilst also requiring strong aerodynamic performance.
The barriers run very close at every point around the track, so there is no room for error and no time for the drivers to rest. There is no such thing as a straight in Monaco! Just a short curve to St. Devote (Turn One) and a long curve through the tunnel. With modern F1 cars, which require a high degree of interaction for configuration of electronic settings on top of the busy workload of this circuit, it presents a real test to the driver. This is particularly challenging in racing conditions when you overlay the demands of strategy and potentially changeable weather conditions.
To win the Monaco Grand Prix is therefore a feat of incredible skill and competence, and is rarely achieved without a lot of experience. So, we go to Monaco with Felipe and Lance who are at opposite ends of that experience level. Lance at the age of only 18 faces the unique challenge of taking an F1 car to the streets of Monte Carlo for the first time and Felipe for the fifteenth time. We look forward to an exciting weekend and the best possible results for the team."
Sauber
Marcus Ericsson
"The Monaco Grand Prix is one of the highlights of the season. It is kind of unique place, as it is so different to other circuits on our calendar. This street track is a lot of fun to drive, but at the same time very challenging. A small mistake can be punished by ending in the barriers. But if you are feeling confident in the car, you can extract the most out of your skills and the car's perfomance. After the surprising team result in Barcelona, we travel with a good feeling to Monte Carlo. We are making progress, and I am confident that we can further improve with the new parts that we are bringing to Monte Carlo."
Pascal Wehrlein
"Racing in Monaco is always special – it is fascinating and challenging at the same time, but also because of the tradition and the exciting Formula 1 races in the past. It is a real challenge for us drivers, as we need to drive very precisely. In order to be fast we are forced to drive the cars millimetres away from the barriers, but I like these kinds of challenges. Looking back on the Spanish Grand Prix weekend, we travel with good memories to Monte Carlo. We need to keep working in this development direction to further improve, but I am positive that we will make another step with the new parts on the car in Monaco."
Force India
Sergio Perez
"When you think of Formula One, you think of Monaco. It's the most important race and the one we all want to win. When I was a child, I dreamed about driving on the famous streets and I still feel excited every year I race there. To finish on the podium last year shows that anything is possible. It's such a unique race; a big highlight of the year.
"Monaco is my favourite track because it's the biggest challenge. I think the contribution of the driver is greater compared to other tracks. There is no room for mistakes and you need to take small risks to find extra performance. It's a test of concentration for almost two hours, which is why it's such a difficult race.
"The best parts of the lap are the quick sections. The swimming pool is impressive because we carry so much speed and you have to be very precise on the kerbs. Casino is also very quick and with these cars will be quite a challenge. There's no room for error so you need to be careful that the car doesn't step out of line through these parts of the lap."
Esteban Ocon
"Driving in Monaco is going to be a new experience for me because I've never raced there before. I used to come and watch the Formula One races when I was young, but I never had the opportunity to race there. It's strange, because it's such a famous lap and I know it so well in my head, but it's always a different experience when you drive a track for real.
"To get ready for Monaco I've spent a lot of time in the simulator at our factory, but I still have a lot to learn during the practice sessions on Thursday. It's a case of taking a step-by-step approach and getting to the limit gently. I normally enjoy street circuits and I am sure I can get up-to-speed quickly.
"This year Monaco is the closest thing I have to a home Grand Prix because it's next door to France. It's a very special place and I always feel a sense of history when I go there. The city is forever linked with Formula One and it's currently the number-one race of the year. For the drivers it gives a big rush of adrenaline and it's the same for the fans watching. Everybody knows it's a big challenge."
Tom McCullough, Chief Race Engineer
"Monaco is a unique track and a big challenge from an engineering point of view, and it will be interesting to see how the new generation of cars adapts to it: the last time we raced cars this wide around the Principality was in 1993, so it will be a new experience for many of us. This circuit has a layout dominated by low speed corners, including the slowest of the year, the Fairmont hairpin at just 40kph: the set-up needs to be biased towards making the most of these low speeds. The cars are usually running at their maximum downforce as you need all the grip you can get. The lack of long straights also means few chances for cooling, which makes this track a test for engine and brakes. It's a street circuit, so we witness a lot of track evolution as the weekend progresses – the grip increases steadily as we get towards the race. All in all, you need to work hard to give the driver a car that gives him confidence: with the walls so close, there is no room for error."
Vijay Mallya, team principal
"I'm very pleased with our performance over the first quarter of the year. 53 points from five races is a tremendous achievement and I'm proud to see Sahara Force India strengthen its fourth place in the championship. There is a great atmosphere in the team at the moment and plenty of determination. The VJM10 has improved race by race; we've continued to develop and we are performing well across some very different tracks. Monaco this week is always a special case with its unique layout, but we simply need to keep up our consistency and pick up points at every race. Our podium in Monaco last year was a special moment and those memories are still strong."
McLaren
Stoffel Vandoorne
"Although the Spanish Grand Prix result was frustrating and of course not a result that we were looking for, we were still able to find some positives over the weekend. The upgrades we brought to the car have delivered the performance we were hoping, and we managed to take a lot of information from each day on track, which has been really useful for the engineers and the design team back at the factory and is helping our programme from race to race.
"Since Barcelona, I've been back at MTC in the simulator, and I feel ready and excited to head to Monaco. It's the first time that I'll be racing in my 'back yard', as it's recently become another home race for me. It'll also be my first time behind the wheel there in a Formula 1 car, but it's not the first time I've driven on the famous Monaco circuit. I raced there in GP2 for three years, and also in World Series by Renault, so I know it pretty well and enjoy driving there. It's one of those tracks where even if you have the best-performing car, but you're a victim of bad luck in the traffic, it can affect the outcome of the whole weekend. It makes for really exciting racing for the fans, and anything can happen there.
"It's also great to see Jenson back in McLaren-Honda colours and alongside me in the garage. Both of us love driving on this circuit and I hope it'll be the best opportunity for us on track so far this season. I know both of us will also be keeping one eye on everything happening in Indianapolis, too, and hope Fernando can also enjoy a good weekend over there."
Jenson Button
"It feels slightly surreal to be back in the cockpit for the Monaco Grand Prix. When the call came from Eric there was no hesitation – it's a totally unique situation and a great opportunity. I'm looking forward to stepping back behind the wheel for one of the most crazy, unpredictable and exciting races of the year.
"Monaco is truly unique as a track, and requires a lot of work to fine-tune the car and optimise the set-up for the narrow layout. It's always a challenge – a huge challenge, for any driver – but a really exciting challenge, and has always been up there in my favourite races of the year.
"Although I haven't turned a wheel on track yet in the MCL32, I feel well prepared. I know the track well, of course, and I've done quite a bit of work in the McLaren simulator already. I'm still fit, and I've been training probably more than ever, because I've had the time to focus on my triathlon preparation and competitions. I'm looking forward to working with the team again, and, as I'll be on the other side of the garage this time around, I'll do my best to look after the car for Fernando!"
Eric Boullier, McLaren-Honda racing director
"The Monaco Grand Prix is often referred to as the 'jewel in the crown' of Formula 1, and it's easy to see why. It's every bit the spectacle you see on TV, and, due to the traditional 'rest day' on Friday which sees the schedule for practice shift forward by a day, the Principality is always a buzzing hive of excitement from early in the week.
"Of course, for McLaren Honda, this final weekend in May is even more significant than usual this year. For the first time in recent history, we'll be supporting two teams on opposite sides of the world, with Fernando taking part in his first-ever Indy 500 with McLaren Honda Andretti. In the famous Monaco paddock, we welcome the return of Jenson, who we are all looking forward to working with again, and who is already doing a sterling job deputising for Fernando, having already completed stints in our simulator in preparation.
"From a trackside point of view, we'll be bringing more updates to the car this weekend, which we hope will return positive feedback to mirror what we saw in Spain. Despite our result there, we're encouraged by the progress we're making, and hope in Monaco we'll have the opportunity to execute a more representative performance than those we've managed in recent races.
"Of course, the first priority is to finish the race with both cars, and work through the best possible strategy in order to give ourselves any fighting chance of a decent result. In Monaco, you can't take anything for granted, and it's certainly all to play for."
Yusuke Hasegawa, Honda R&D Co. Ltd head of F1 project and executive chief engineer
"This is a particularly special week for everyone at McLaren-Honda. Not only are we heading to Monaco for the Formula 1 jewel in the crown, we also have Jenson back racing with us and Fernando competing in the Indy 500.
"Monaco is one of the most legendary races in the world and full of history. It's always incredible to watch, and for the team, drivers and fans it's a highlight on the motor racing calendar.
"In Spain two weeks ago we showed some positive steps forward, and in Monaco outright power plays less of a role, so we are hoping the race will be a big opportunity for us. It's very technical and a real drivers' track with no margin for error, so set-up will be key as will a strong qualifying session.
"We will have Jenson, a Monaco winner and world champion, behind the wheel, and Stoffel has also experienced the top step of the podium in Monaco in GP2. Between them we have a formidable driver line-up and it's our aim to keep pushing forward and give them both a car competitive enough to finish in the points."
Pirelli
Mario Isola - Head of Car Racing
"The three softest compounds are the obvious choice for Monaco, but there is still plenty of scope for strategic variation, because wear and degradation is so low that the teams can more or less choose whenever they would like to make their single pit stop from ultrasoft to supersoft, which should be the standard choice for the race. This is the first Grand Prix that the drivers have been able to select their own tyre allocations, and as expected the nominations have overwhelmingly favoured the ultrasoft. This is the tyre that will be used the most in both qualifying and the race."
Toro Rosso
Daniil Kvyat
"It feels like another home race for me, as I live in Monaco and during the race weekend I get to sleep in my own bed. It's also not far to walk to the Paddock in the mornings, which is quite cool! It's an unusual feeling, but it's something I really like to do. The track itself is unique. I really like it and it's all about your reflexes and reaction time – you just drive following your feelings and you have to find the right flow and rhythm in order to do well at this track.
"Yes, I do have quite a result's pattern in Monaco: DNF in 2014, P4 in 2015, DNF in 2016… So this year it looks like it should be a good one! My Qualis have usually been quite decent in Monaco. Regarding the races, in 2015 I had a very good one, one of the best races of my career I'd say. This year I definitely want to put a good weekend together and see where we end up – a P4 would be good to continue with my result's pattern!"
Carlos Sainz
"Monaco is a track that, since I went there for the first time back in 2013, I really got a good feeling racing there. I remember Fernando back then explaining a few secrets and tricks to me that I still have in my mind today. Racing with the walls so close is something you're always alert of – you can't drive around Monaco like you do at any other track! You just need to really build your confidence up and make sure that your confidence levels for qualifying are at 100% and that you haven't risked too much or had any big shocks before that session. It's a track that, when it comes to qualifying in particular, is a very tense moment– it's the toughest session of the year and where I need to be more determined. It's the easiest track to make a mistake, but it's a challenge I really enjoy."
Mercedes
Lewis Hamilton
"It's a circuit which is all about mental strength. You need to be sharp and clear. Experience counts here too – that helps massively in setting the car up.
"I've been doing this for a long time now. I spend a lot of time at the factory with the engineers to understand past races. Just the other night, I was driving around the track in my Smart car, visualising the circuit. It's not so easy, though, when there are lots of cars around!
"We have new cars this weekend which are wider and faster, so that's going to be a massive challenge. In trying to push the car as close as you can to the limit, it'll be a real test of your awareness of where the car is. I'm sure there will be some brushing of the barriers.
"The most important thing is that you have to learn to walk before you run. You have to build up to the pace so that, by the time you work up to that second run in Q3, you're at 100 percent."
Valtteri Bottas
"It's one of those weekends when you really need to be on the top of your game. You need to be so focused on what is a mentally exhausting weekend. You need to be focused on every single car of every single lap, because one mistake will cost you.
"Monaco is always a great challenge. We live for these kinds of challenges."
Toto Wolff, Head of Mercedes-Benz Motorsport
"We expect Monaco to be a completely different ball game to Barcelona. The circumstances, working environment and driving challenges are completely different to anywhere else – and you need to get everything exactly right if you want to perform to your maximum around those streets. Not every factor is under your control, either, so you need to turn fortune in your favour at the right time if you want everything to come together.
"Monaco is also one of our busiest races. We welcome many guests, executives and partners, who all contribute to our success in different ways. It's extra special to have this group cheering for us, so we look forward to their support at the track.
"Every weekend will push us to the limit; this is the new reality of Formula One in 2017. The last three years were extraordinary. But this season I have re-discovered why I love the sport. I love the intense competition. This competition means that you won't be winning easily – but that you'll have a fierce fight on your hands. Because of that, the feeling is even greater when you manage to come out on top, as we did in Spain.
"If we get the job done in Monaco, I'm pretty sure we'll bring down the garage roof. We're all properly fired up for this fight, so let's see what we can do…"
Renault
Nico Hulkenberg
"There is no track like Monaco, it's the highlight of the year. It's unique and special in every aspect and I massively look forward to it. It is probably the most glamorous Grand Prix on the calendar and there is no place like it to give you a buzz and a sensation of speed.
"Physically it is not the most demanding track, but you have to really concentrate and be very precise. It is low speed, not a high G-force track, but very full-on which makes focus vital. An error puts you in the wall and ends your race. As a driver it is about confidence. Overtaking is hard but it is a thrilling race and a huge challenge, I really love racing at Monaco.
"The track should suit us, especially with the supersoft and ultrasoft tyres. I am looking forward to race day and obviously I'm aiming for a good result. Last year I performed there quite well and with the new cars it will feel even quicker. You need a good rhythm and a good harmony with yourself and the car and feel comfortable. Lap times can be tricky to find, but in recent years I have done well, so hopefully we can have another strong performance.
"You have to build it up step by step, session by session. The last thing you want to do is touch a wall as that will take all your confidence away. In qualifying you peak and take more risks and get closer to the barriers and really get on the limits. But it is a street circuit, we know what they entail and you have to be sensible and totally focused on the task.
"[As a Monaco resident] I scooter and bike around the track, sometimes through the tunnel! It is kind of weird to go home every night between sessions, but it is a nice change-up to the normal routine."
Jolyon Palmer
"Monaco is really fun, there is nothing quite like it. It is a unique event with all the glitz and glamour, all the yachts, all the rich and famous. It all adds to make a really fun place and a great event to be involved in. It is a special weekend and one I always love. Monaco is a cool place and so different behind the wheel where you have adrenaline pumping from the first lap.
"It is difficult to catch your breath as it is 75 seconds of chaos! From the moment you hit the brakes at Sainte Devote and up the hill, it is one corner after another, super quick and very bumpy. There are walls on the outside, you literally brush them and get as close as you can. It is pinpoint accuracy required and commitment for all of it - that is the challenge.
"I've got pretty close [to a perfect lap in Monaco] and it feels very good. It is probably the best feeling you get in racing. It is about commitment and chucking the car in and hoping it comes out the corner. When you do that for 19 corners, it is pretty special. I remember setting my GP2 pole position lap in 2014 knowing that nobody would beat it.
"You need to build up to it steadily. It is a normal road so the track changes as it evolves. You build up your confidence which is important to do piece by piece. This year will be tough with the new cars. It is pretty much a two-hour race, even qualifying will be hard. You have no chance to gather your thoughts or take a breath on the lap. Mentally it is the hardest race of the year."
Cyril Abiteboul, Renault Sport Racing Managing Director
"The Grand Prix de Monaco has a special place in the hearts of Formula 1 fans in general and has particular resonance for Renault. Since 2009, the event has been the nearest we have had to a French Grand Prix, and even before that we have always had a special relationship with the Principality.
"As a constructor, Renault has won twice in Monaco, with Jarno Trulli in 2004 and in 2006 with Fernando Alonso. As an engine supplier, we have tasted the top step a further four times. Our expectation is not to add to this statistic in 2017, but we are making progress and we are ambitious for this new challenge.
"In Monaco we will start our celebrations of the 40 year anniversary of Renault first entering Formula 1. We hope we can harness the force of our 40 year history for a strong result this weekend."
Remi Taffin, Engine Technical Director
"For Monaco you need consistency, so the job of the power unit is to give the driver a consistent power delivery without too many energy recovery strategies over the course of a very busy and frenetic lap. Fortunately, Monaco is unique in the way it is driven and some of the areas you need to pay attention to for a more normal track are not so relevant. As a driver doesn't use full throttle as much as at other tracks, they can recover energy quite easily.
"Historically, we would say that Monaco was hard on the engine because of the bumps and the driver maintaining high revs with the engine. We have addressed all the issues stemming from the bumps and the latest generation of engine revs lower and has a different torque curve so these areas are not as critical as before.
"Ultimately, Monaco is about confidence. When a driver is confident it can make a big difference. So we do everything we can do from a power unit perspective to assist with the driver's confidence."
Haas
Romain Grosjean
"Monaco is special to me because it's kind of my home race. We're beside France and there's always a lot of people, a lot of fans. It is, of course, special because of all the glamour because it is Monaco. Everyone knows Monaco and everyone wants to be in Monaco. It's a very challenging track and a very long weekend with lots of demands, but at the end of the day it's a very nice show.
"It's pretty difficult to race there. Every city racetrack is complicated. In Monaco, you can't make any mistakes or you're straight into the wall. It's hard to find the right limit of the car. You always have to drive underneath (the limit), unless you're in qualifying on a very fast lap. It's very tight there, and it goes very fast between the walls. It's a great challenge.
"It's almost impossible to pass in Monaco, unless you take big risks, and in that case you may spend some hours with the stewards afterward. Qualifying is the key. You really want to be on the front row. Once the race starts, you want a good start and try to hang in there. It's one of those races where the chances to overtake are very low. Something really needs to happen for you to be able to come back if you're racing at the back.
"I'll have my wife and my Dad coming to Monaco, which is going to be great. Of course, there's going to be a lot of French fans at the Grand Prix, which is really cool. I'm really looking forward to that. Monaco's a special one as we don't drive on the Friday. It's an 'off' day on track, but I've got at least one meeting with the engineers, an autograph session and a fan forum appearance. It's pretty busy even though you're not running."
Kevin Magnussen
"Monaco is the most iconic race of the season. It's also one of the most fun tracks to drive. It's really challenging, especially with this new, faster car. The section around the swimming pool is going to be very fast this year and around the casino as well. I think it's going to be great fun.
"It's pretty difficult to race and it's nearly impossible to overtake. You can only overtake if the guy in front of you makes a big mistake, really. At least with these big cars, I think it'll be a bit like that. Qualifying will be very important."
Guenther Steiner, team principal
"For me, Monaco is a race like all the others. We're there to perform and score points. However, it's always special due to the glitz and the glamour. The biggest difference with Monaco is the distance between everything. You have to walk a lot, so I would say it's one of the most logistically challenging circuits. And during the race it's quite intense, because if you make even a small mistake you can be in the wall. Overtaking is difficult too, so there is more pressure on Saturday during qualifying than there is actually on Sunday, because by Sunday the positions are set and unless something special happens, you end up where you start. Saturday will be intense."
"[The logistics in Monaco] are the most difficult of the year because there's no space. Everything you need to do you'll have half the space, and the distances between things are about 10 times further than any other Grand Prix. There's a lot of walking, a lot of scooter driving and everything takes longer. You need to plan for that because if you need something from the truck, you need to go up in the garage to get it down to the paddock. It's definitely the most challenging one, logistically, of the year."
Red Bull
Max Verstappen
"I have been living in Monaco for just over a year now and really enjoyed every minute of it. I have a good crew of friends which means we always have plenty of fun. It is also nice being able to train in the Mediterranean sun, and experience the nightlife... in the off season.
"There is no such thing as a low risk lap in Monaco, it doesn't exist if you want to be fast because you have to be on the limit. Last year's crash was very unfortunate but it doesn't affect my confidence heading back there, it just makes me want to do better this year and learn from my mistakes. We still have a lot to learn from the car in terms of setup as it is always developing and we haven't driven it on a tight street circuit yet.
"Preparation for Monaco is a little different, you definitely build up a little bit slower throughout the weekend and pace yourself. It's important to find the limit carefully. With the new cars I think the chicane around the swimming pool will be the most challenging corner this year."
Daniel Ricciardo
"In theory I could walk to work while we are in Monaco, it is still a bit of a way but it could be done. Luckily for me though we get boats to the Energy Station which is a nice change. Being able to sleep in your own bed and complain about the noise is also a treat.
"Monaco is definitely my favourite track to drive, it is so tight and intimidating. From the outside some of the sequences look impossible to go through at the speeds we do. Once you are in the car it's an amazing feeling. If you kiss the wall it actually makes you want to do it again as opposed to scaring you. The whole spectacle of the weekend just makes it something unique and special.
"Last year was disappointing for me as I felt we definitely had the win on the cards. I am old enough and mature enough now to put that behind me and be able to look forward to racing there, and take back what I felt I lost last year. I don' think I could have gone any quicker in my pole lap. Personally I felt it went really well, one of the best laps I have ever done. If I do win the trophy it is staying with me. NO REPLICAS!"
More to follow.