Feature
Monaco stats: Ferrari end 16-year Monaco win drought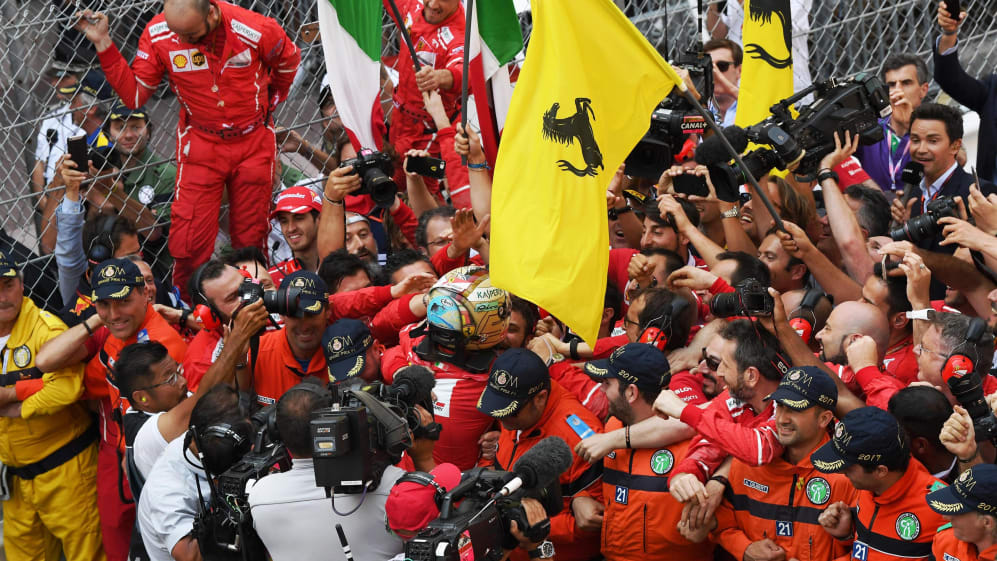 Monte Carlo hasn't been the happiest of hunting grounds for the Prancing Horse in recent years, but all that changed on Sunday…
It had been 16 years since Ferrari last tasted victory in Monaco, but all that changed on Sunday as Sebastian Vettel raced to his second career victory in the Principality and 45th win overall.

Vettel's win continues a brilliant run for German drivers in Monaco, with the nation having now triumphed in 10 of the last 24 races there. Adding to Vettel's double are three-time winner Nico Rosberg and five-time winner Michael Schumacher.

Somewhat surprisingly for a team of such longevity - and one that has been so successful - it was just Ferrari's ninth win in Monaco, but – with Kimi Raikkonen coming home second in the other scarlet car – their last three victories there have now been one-twos.

And speaking of one-twos, Ferrari hadn't had one for 130 races, their last one coming in the 2010 German Grand Prix when Fernando Alonso led home Felipe Massa.

Vettel and Raikkonen had finished one-two four times previously, but this is the first time they've done it as Ferrari team mates.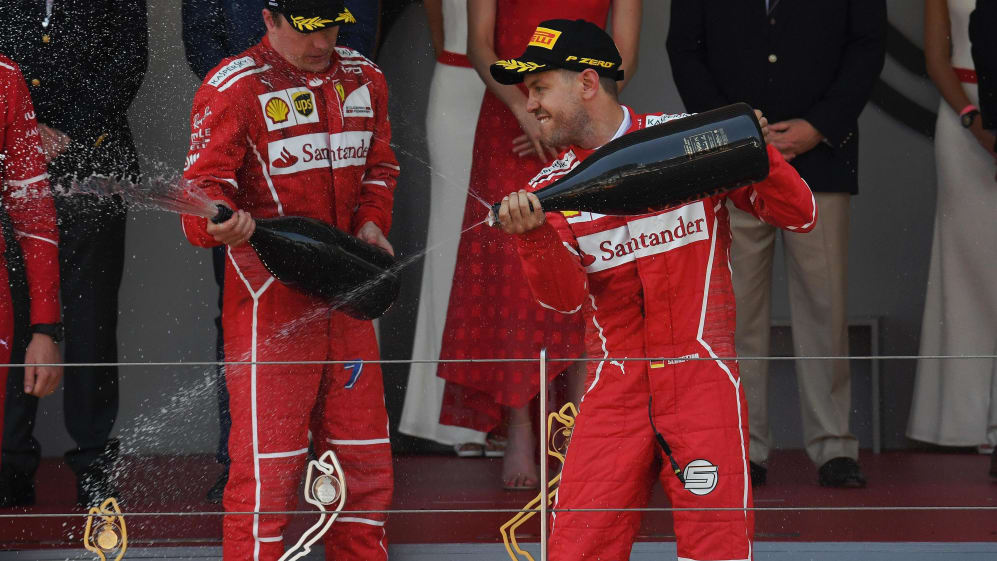 Raikkonen of course had been hoping to follow up his first pole position in 128 races with his first victory since the 2013 Australian Grand Prix, 82 races ago. As it was he had to settle for P2, which is his best finish since last year's Spanish Grand Prix, when he was also second.

Raikkonen hadn't been on the Monaco podium since 2009 when he finished third.

The Finn also led the first lap of a race for the first time since the 2008 French Grand Prix (where he also scored his last pole), and led more than 10 laps for the first time since the 2013 Australian Grand Prix – scene of his last victory.

Behind Raikkonen, Ricciardo scored his third Monaco podium in the last four years as he came home P3. The Australian now has two podiums in 2017, coming in the last two successive races.

Ricciardo's Red Bull team mate Max Verstappen meanwhile recorded his first ever finish in Monaco, having crashed out of his previous two races in the Principality.

Valtteri Bottas, who finished in fourth, just ahead of Verstappen, also recorded his best finish in Monaco - as did Carlos Sainz, who brought his Toro Rosso home where he started in sixth. The Spaniard has finished in the points in all three races he's started in Monaco.

And speaking of finishing in Monaco, Lewis Hamilton kept up his impressive record of finishing in every race he's started in his adopted hometown, though seventh is his lowest classification since last year's Chinese Grand Prix.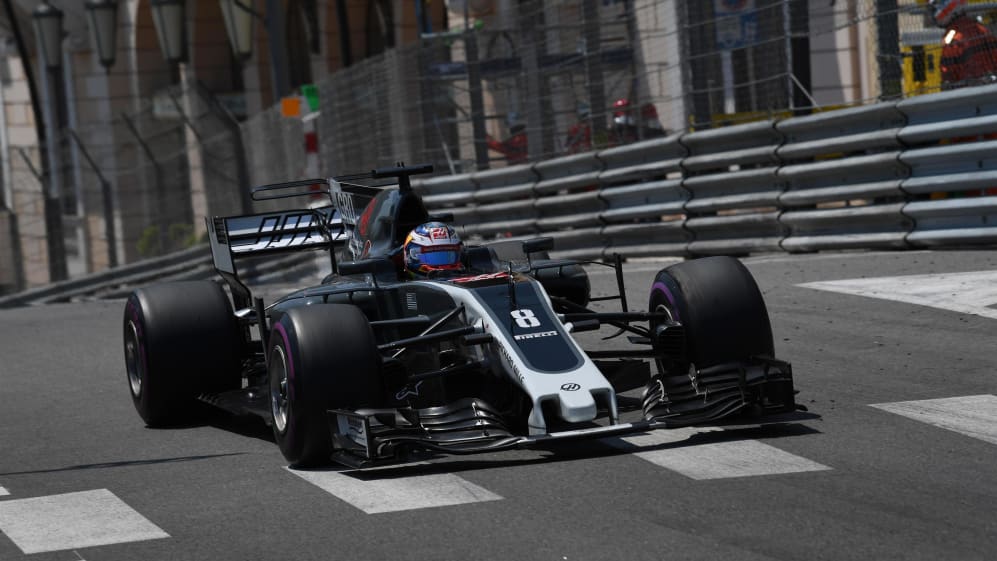 With Hamilton missing the podium for the second time in three races, and Bottas also off the rostrum, Mercedes 21-race podium streak the fourth longest of all-time - came to an end.

Mercedes had had at least one driver on the podium in each of the last five races in Monaco. Furthermore, Sunday's podium was only the fourth since 2013 (following Hungary 2015, Singapore 2015 and Spain 2016) that didn't feature a Silver Arrows driver.

But it wasn't just the Silver Arrows who saw a record run snapped – Force India's 17-race run of points finishes also ended as Esteban Ocon and Sergio Perez finished P12 and P13 respectively.

For Perez, that also meant an end to his own personal 15-race points streak, which had been the longest on the grid. That mantle now passes to Vettel and Hamilton, both in the points for 11 straight events.

Force India's loss was Haas's gain as the American team recorded their first ever double points finish in what was their 27th race.

By contrast, McLaren failed to score in Monaco for the first time since 2009, instead picking up their third double DNF of the season.

Jenson Button had been hoping to make it five consecutive points finished in Monaco, but instead he heads back into F1 retirement with a non-finish to his name. He didn't make the chequered flag in what was supposed to be his final race in Abu Dhabi either…