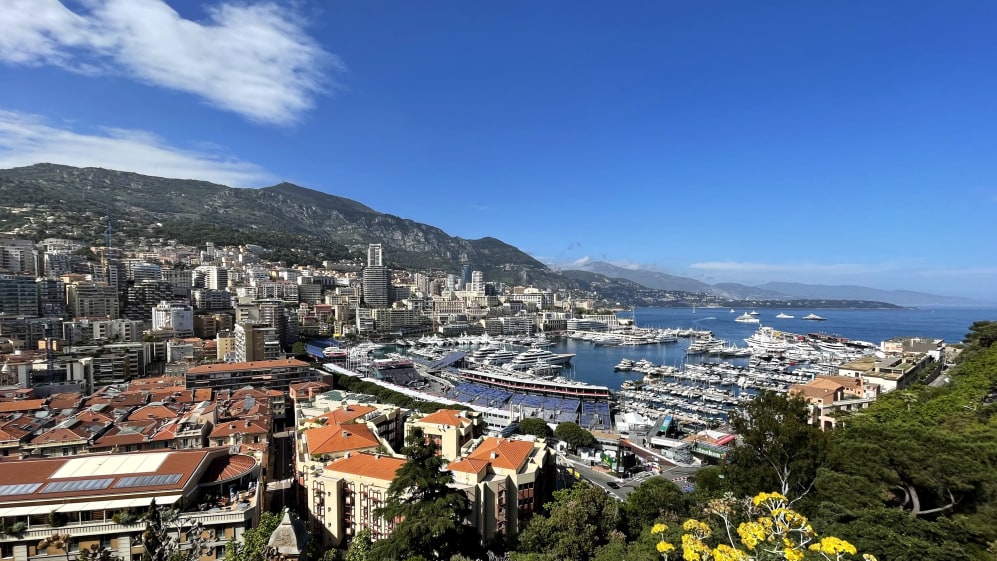 Why go?
More like 'why not go?'. Monaco at Grand Prix time epitomises everything that's great about Formula 1 racing: speed, glamour, passion, noise and a hint of danger because the cars are never too far away from the barriers.
The Principality has a lot of history in its own right, with the Grimaldi Family having reigned supreme since 1297. In a Formula 1 context, the track is one of the greatest challenges on the calendar; it staged its first (pre championship) Grand Prix in 1929 and has remained largely unchanged ever since.
Celebrities flock to the race like bees to a honey pot because it's the world's most glamorous sporting event. To name a few that have visited in recent years: actors Brad Pitt, George Clooney, Hugh Grant and Liz Hurley, and soccer stars Kylian MBappe and Roberto Carlos.
Did you know?
Monaco enjoys an average of 300 days' sunshine per year.
Useful tips
The first thing to remember is that the on-track action starts a day early.
Unlike every other race on the calendar, the first day of practice at Monaco is on Thursday with the support series. On Friday, the first Formula 1 Sessions are on track.
There is no such thing as general admission in Monaco because it's not possible to walk from corner-to-corner. You have to book a grandstand seat, with the cost reflecting the vantage point around the lap.
Where to go?
You can take a stroll by the harbour, visit the Jardin Exotique (home to more than 7,000 varieties of cacti alone) or walk around the Palais du Prince, the Grimaldi's official residence for 700 years.