Feature
MONDAY MORNING DEBRIEF: Why Verstappen's win owed as much to clever tyre management as raw pace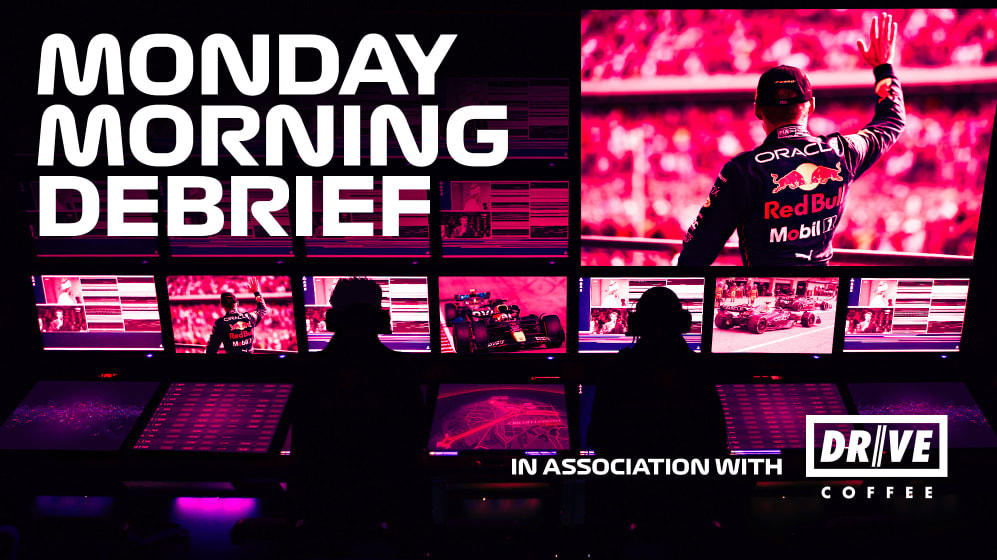 Max Verstappen's victory around the Circuit of The Americas was founded upon raw pace rather than strategy. Ultimately, he had the performance reserves to overcome a mid-race loss of position to Lewis Hamilton and Charles Leclerc brought about by a wheel gun failure at his second pit stop.
But even before the pit lane delay he was under big pressure from Hamilton's Mercedes as the window for the second stops opened not long after two Safety Car periods. Prior to the Safety Cars Verstappen had built a handy 5s lead over the Mercedes. Not only did the Safety Cars wipe out that gap, it also presented Verstappen with a particularly difficult dilemma on the restarts regarding how hard to push the tyres, which generally suffer a much-reduced useful life if pressed too hard before they have reached full operating temperature.
At Safety Car speeds, the rubber temperature drops off considerably and needs to be coaxed quite gradually back up. Verstappen's challenge on the restarts was to do this while getting himself out of DRS range of Hamilton, with DRS enabled after two laps. This was where it began to go wrong for him. But he later had the performance to put it right.
READ MORE: Verstappen dedicates record-equalling victory and constructors' title to late Red Bull co-founder Mateschitz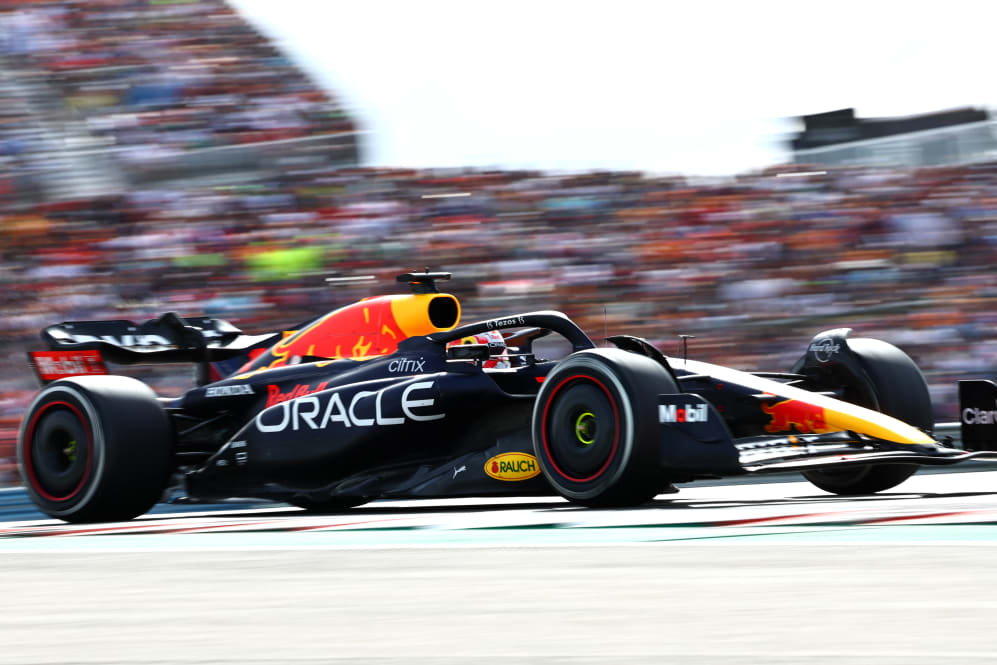 Both cars had switched to hard compound tyres at the first pit stops and as the second restart got under way, Hamilton's had been on for 14 laps, Verstappen's for 13, but these included eight laps behind the Safety Car. Verstappen pushed as hard as he dared and was 1.5s clear at the end of the restart lap.
For Hamilton the challenge of the restart was different; once it was clear there was no opportunity to pounce immediately, he concentrated on bringing in his tyres gently instead. Trying to do this tucked tight into the car ahead is even more difficult.
So, Hamilton backed off just enough to keep a safe distance ahead of the other Red Bull of Sergio Perez. This would pay Hamilton back a few laps later as Verstappen began to struggle with the hard compound C2 tyres. "We were probably more competitive on the medium than we were on the hard," acknowledged Christian Horner.
Hamilton brought what had built to a 2s gap down to 1.5s – close enough for Mercedes to attempt an undercut at the end of the 34th lap. As Red Bull responded with Verstappen a lap later, it was touch and go whether Hamilton would emerge ahead. We didn't get to find out because of the wheel gun delay.
READ MORE: Hamilton says 'it felt amazing' to lead US Grand Prix as wait for victory continues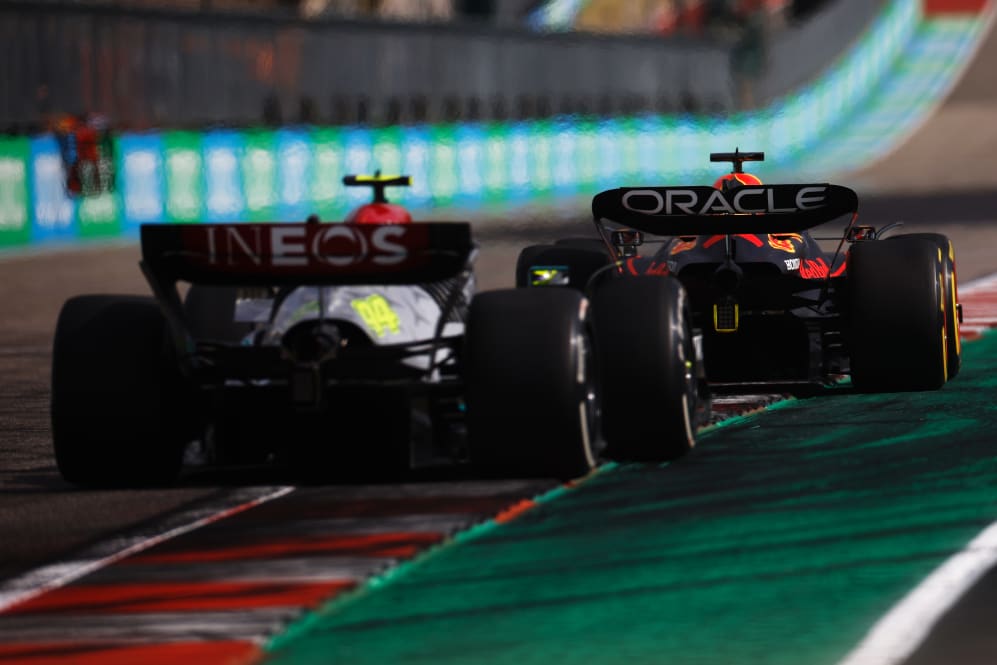 With the nine second loss that Verstappen suffered, Hamilton now had a handy lead. It was crucial that the Dutchman – now on mediums to the hards of Hamilton – did not push the new rubber too hard. "It was a game of patience," explained Horner. "I think Max was able to very quickly get his frustration under control leaving the pitlane and not cook the tyres but bring them in, make the pass on Charles and then hunt down Lewis and the one opportunity he had was decisive and he got the job done."
Verstappen explained the challenge: "Being behind in high-speed corners, you have to turn always a bit more which is not great for the tyre. But when you get in clean air then automatically, they cool down a bit."
HIGHLIGHTS: Watch the action unfold from Austin as Verstappen beats Hamilton to victory
Only with proper preparation of the rubber was Verstappen then able to express the Red Bull's greater performance. Especially crucial in this was the Red Bull's straight line advantage. "With DRS they're like 35km/h faster than us," explained Hamilton. "But if we're behind them and have DRS, we're only 22km/h faster, I think it is, with DRS on the back straight. So [when he passed me] he came from a long, long way back. But even without the DRS, I think they're still something like 8km/h up on us.
"I think we really need to be realistic. The Red Bull car has been the fastest car by far all year. And it is still the fastest car. So today, we were… you know we're in the position we're in through a lot of the races, through reliability. You know if Charles was there, if Perez was there, for example, it would have been a different race, because they would have been ahead of us, we would have been on the third row. And so, I think today it was great to have started third and been in position to fight, but out of true pace, they've been ahead of us all weekend."