Feature F1 Unlocked
MONDAY MORNING DEBRIEF: Would Perez have beaten Verstappen in Baku without the Safety Car?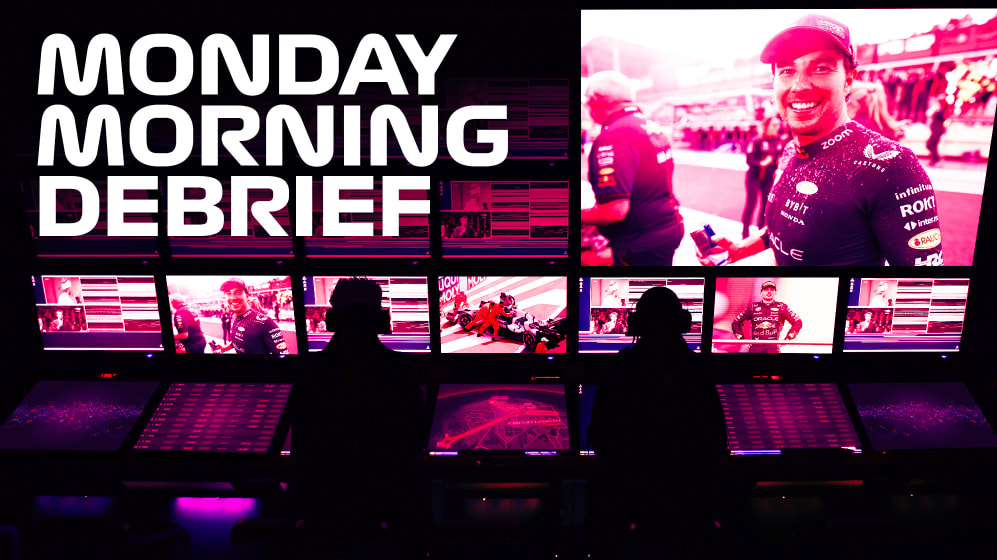 Nyck de Vries played an important role in the structure of the Azerbaijan Grand Prix, but not for the reasons he would have wished for.
His clipping of the Turn 5 barriers on the 10th lap of the race, which broke the AlphaTauri's track rod (forcing him to a halt on the Turn 6 run-off) created a Safety Car, which effectively switched around the Red Bulls, losing Max Verstappen the lead and handing it to Sergio Perez.
READ MORE: 'I learned a lot of things' – Verstappen takes the positives from Baku despite losing out to team mate Perez
"You were unlucky there," said the victorious Perez to his team mate afterwards. "Yeah, it happens," replied Verstappen. "You had it last year. In Jeddah."
On that occasion it had been a Nicholas Latifi accident just after Perez had pitted from the lead of the race which altered the outcome in Verstappen's favour against Perez.
This time, Verstappen had pitted after the accident but before the Safety Car was deployed. He was at Turn 2 on his out-lap as the Safety Car was finally called, a full minute after the incident.
This allowed Perez (and Charles Leclerc's Ferrari) to jump ahead of him by pitting with the field restricted to the Safety Car delta speed. That was foundational to the result, as Verstappen was unable to get within the DRS range of Perez for the remaining 40-odd laps as they both lapped flat-out.
Given that Red Bull had observed De Vries' car sitting on the Turn 6 run-off when Verstappen was somewhere between Turn 13 and 14, there was plenty of time to have instructed him to stay out so as to guard against any Safety Car deployment.
But Red Bull had assumed De Vries had simply run straight on at the corner and would reverse and rejoin. They did not know that the car was damaged and undriveable. Neither did Race Control. Hence the Safety Car delay.
But it was how the De Vries incident coincided with the crucial phase of Perez's challenge to Verstappen which influenced that fateful Red Bull call. Perez had closed down Verstappen's lead and by the ninth lap was within DRS range. As they entered the straight on the 10th lap – with De Vries stopped – Perez look poised to put a DRS-assisted pass on Verstappen.
READ MORE: Perez relieved his tyre 'didn't blow up' en route to becoming first ever multiple Azerbaijan GP winner
Had he done so – and without the Safety Car – that would have given Perez pit stop priority as the leading car. Which in delaying Verstappen for an extra lap over Perez on tyres he was already struggling with, would have likely furthered Perez's advantage. From Verstappen's perspective, he needed to pit now to prevent that. Hence why – in combination with the judgement that De Vries would surely rejoin – he was brought in.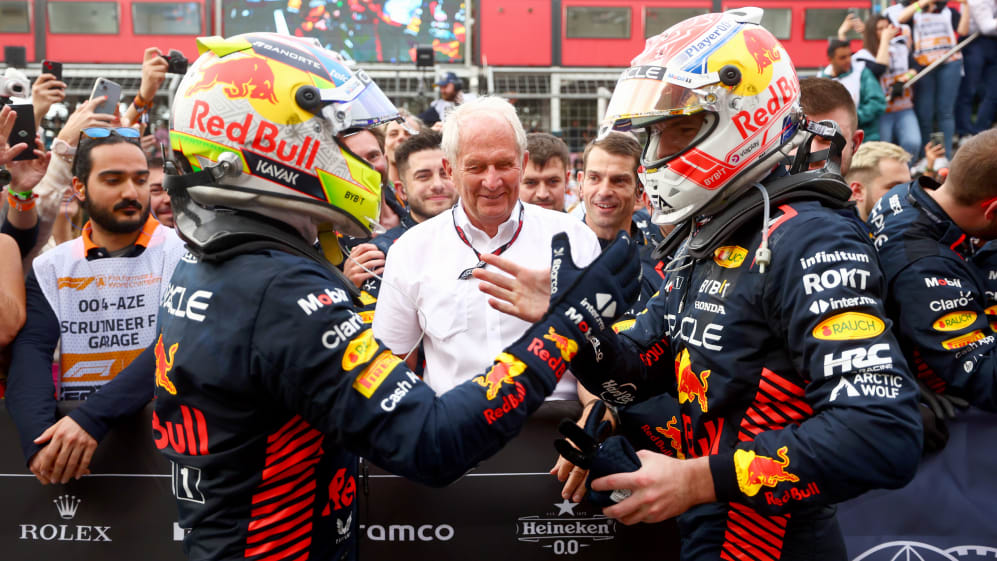 We can even trace back the race-changing outcome to Friday qualifying when De Vries ran straight on at Turn 3 before having set a representative time and thus consigned himself to a place near the back of the grid on Sunday.
In the Friday practice session he had lapped a very impressive sixth-fastest and appeared to have a handy advantage over team mate Yuki Tsunoda for the first time this season. Without the qualifying error, his race would surely have played out differently too and the chances of any incident coinciding with the Verstappen-Perez battle in the way it did would surely have been slim.
HIGHLIGHTS: Watch as Sergio Perez wins the 2023 Azerbaijan Grand Prix
So Perez was given a lucky break by external factors, for sure. But in the first stint he closed down Verstappen and got into his DRS range and in the second stint had enough pace that Verstappen was unable to quite get to within that hunting range.
As for De Vries, the promising form of his Friday practice in the steadily-improving AlphaTauri suggests that there could be future opportunity for him to make a more positive mark on a Grand Prix in future.
To read on, sign up to F1 Unlocked for free
You'll unlock this article and get access to:
Live leaderboard data
Epic experiences and rewards
Money-can't-buy competitions