Monza qualifying could be chaotic as drivers hunt for tow, says Russell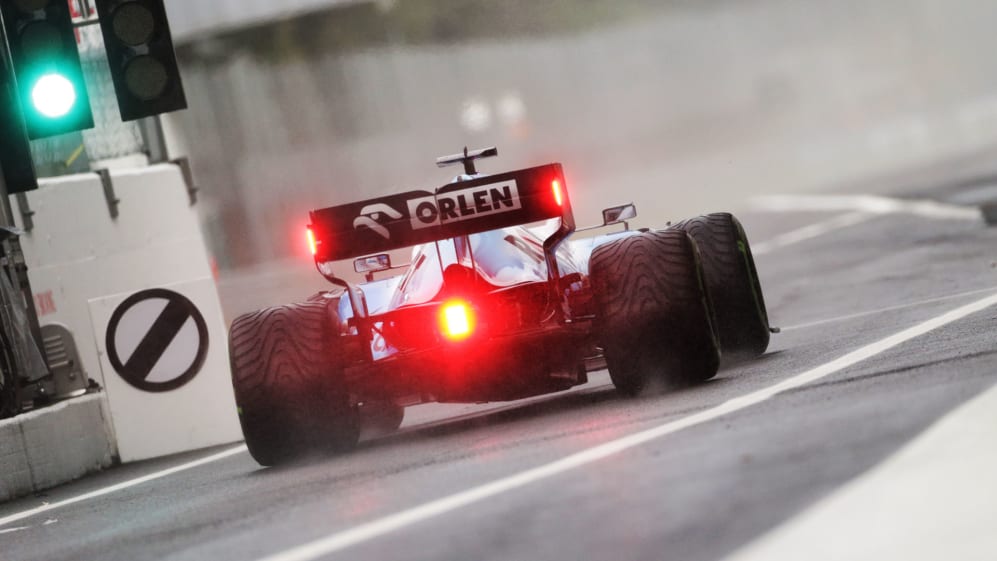 "Three, four, five tenths." That's what George Russell reckons can be gained from a tow at Monza's temple of speed. With such an advantage possible, the Williams driver reckons that could make for a chaotic Italian Grand Prix qualifying session…
Several drivers tried to get a tow during Belgian Grand Prix qualifying last time out, creating a queue of cars at the final Bus Stop chicane as everyone jostled for position. The benefit of the tow – when a driver attempts to slipstream a car in front – is even greater at Monza, meaning things could get even messier on Saturday.
When asked if we might see some chaos during qualifying as drivers attempt to ensure they can slipstream another car, Russell – who finished 20th in second practice – replied: "Chaos, definitely! It's a fine line. If you nail the slipstream, there is at least three, four, five tenths to be gained.
"The thing is, trying to go for the perfect slipstream, no one will want to be at the front and you get a bit of a train on the warm up lap, and the next thing, people will be losing tyre temperature and it's going to be a mess. We wait and see! I can't wait!"
Several drivers attempted to get a slipstream during qualifying at Monza last year, but there is a risk that drivers will mess up their lap, or potentially that of their team mate, in trying to do so, as McLaren's Team Principal Andreas Seidl explained.
"It is something we have to figure out what we want to actually do," he said. "There's always the risk that you try to be too clever and you disturb in the end one or the other driver in terms of preparing his lap and having the full focus, so it's something we'll work out tonight and tomorrow in Free Practice 3 and work out if we want to use it or not."
As Lando Norris will be starting towards the back of the field after a series of engine component changes, McLaren's decision on slipstreaming is somewhat easier as they can focus on Carlos Sainz.
"Well on our side, it's quite an easy qualifying tomorrow; we have Lando starting at the back of the grid on Sunday so I think if we want to use it, it's clear that we want to help Carlos," said Seidl.
"But then again, it's something we'll have to work out, because we have seen several times, not just on our side, but with other teams, that it can also go badly wrong."