Podcast
PODCAST: As Bernie Ecclestone celebrates his 90th birthday, listen to his episode of Beyond The Grid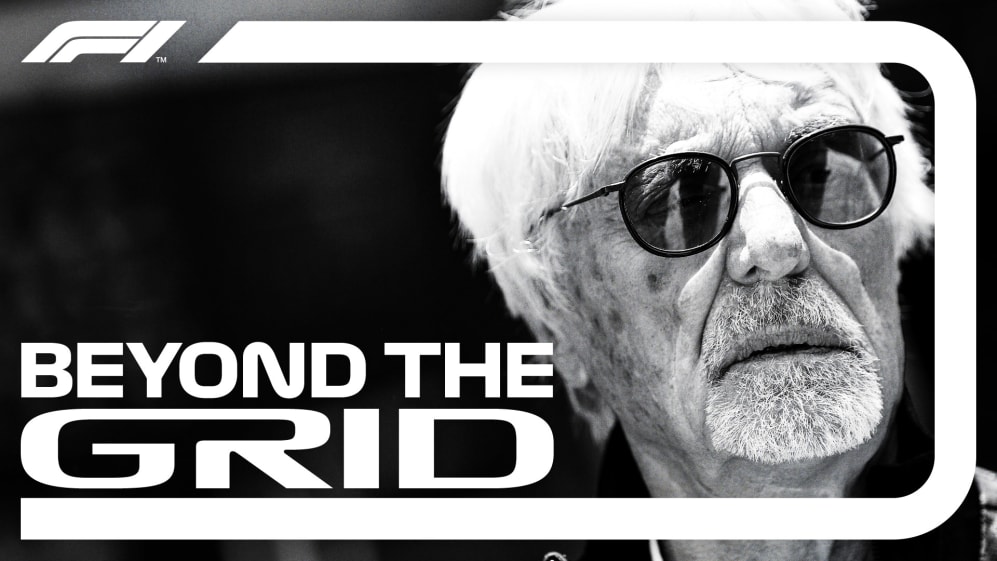 To many people, Bernie Ecclestone is the Godfather of Formula One. He transformed the sport from being the expensive indulgence of rich amateurs in the 50s into the global phenomenon it is today, watched by hundreds of millions of people on television and online. And as today, October 28th, is his 90th birthday, we thought it was the perfect time to have a listen to when he was our guest on F1's official podcast, Beyond The Grid, last December…
Mr E's career in F1 has been a long one. It may come as a surprise to some that he actually tried to qualify for a couple of GPs in 1958, before transferring his energies into driver management. First he worked with British racer Stuart Lewis-Evans, and then with 1970 world champion Jochen Rindt, but tragically both men would die after accidents behind the wheel.
But Bernie's love affair with racing continued – he eventually bought the Brabham team in 1972 and led them to world championship glory. And it was during this time that his career started to go stratospheric. Before long he was acting on behalf of the teams with the race promoters, and shortly after that he was running the sport in its entirety - something he did for 40 years.
On the show Bernie discusses all of the above and more, including remarkable tales of being pranked by Jochen Rindt, withdrawing the famous Brabham fan car, 'accidentally' buying a football club and much more!
Listen to the full show via the player below, or with your favourite podcast app.
To make sure you never miss an episode, subscribe to Beyond The Grid via Apple Podcasts, Spotify or your favourite podcast app and you'll have a new episode delivered to your device every Wednesday.