Disappointed Perez confident Red Bull can solve 'technical issue' after ending Albert Park qualifying in the gravel
Sergio Perez's title-contending hopes took a hit during qualifying for the Australian Grand Prix as the Red Bull driver slid off the track and out of the Q1 phase – leaving him at the back of the grid for Sunday's race.
After a nightmare trio of practice sessions that included several near-misses with traffic and a host of off-track excursions, Perez locked up at Turn 3 and got stuck in the gravel trap while starting his first qualifying run.
LIVE COVERAGE: Follow all the action from qualifying for the Australian Grand Prix
"We need to sort that issue man," lamented Perez to his race engineer over the radio, having struggled at the corner throughout final practice, before he jumped out of the cockpit and forlornly walked away.
Speaking to the media afterwards, a downbeat Perez said: "It's really hard to digest this one. To end qualifying on the second braking zone is really disappointing. But nothing I can do now. I have to look forwards. I hope we are able to fix the technical issue for tomorrow, otherwise it will be really hard to race like this."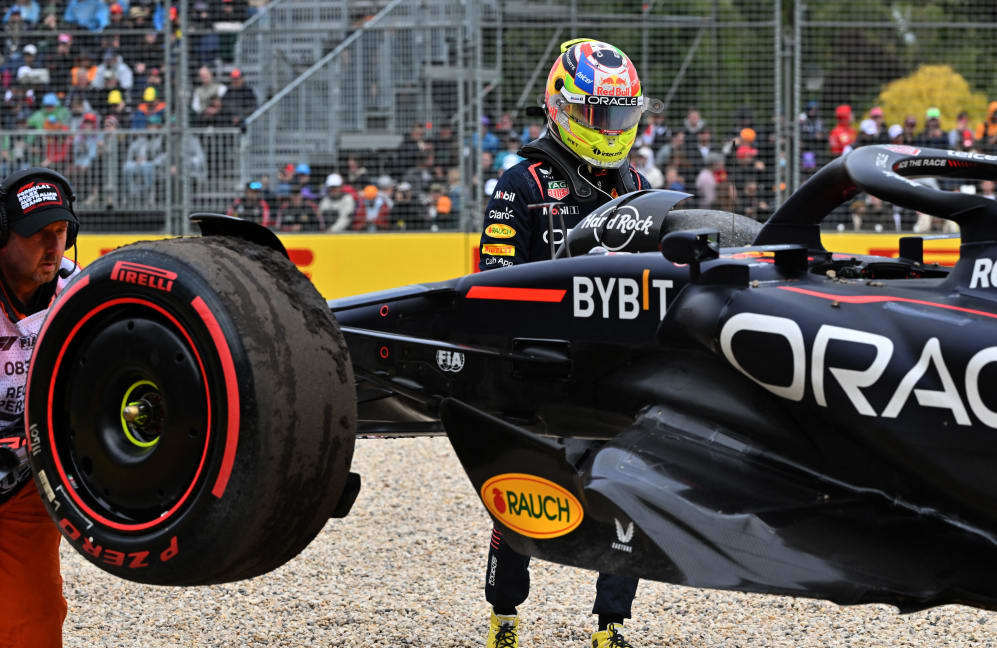 When asked whether he had spoken to his team regarding the persisting issue, the Mexican replied: "We have a bit of an understanding. We are confident that together as a team we will be able to sort it out because it's very important that we do so.
"This morning we had the issue. We thought we had fixed it. But this morning I was just going all around. I was riding more on the grass than on the track but we thought we had fixed it. So, I was pretty confident on that part, but that wasn't the case as soon as I touched the brake in Turn 3."
READ MORE: Verstappen claims first ever Melbourne pole as Russell bags front row start
Perez entered the third round of the season just a point behind team mate Max Verstappen in the drivers' standings, and while he admitted "it's going to be tough" in Sunday's race, he said his goal would be "to minimise the damage tomorrow and get some good points".
Speaking about Perez's incident-filled day to Sky Sports F1 after qualifying, Red Bull Team Principal Christian Horner said: "He's had a horrible day today. It started this morning, the car was late off the weighbridge. There was no major issue, and his plan in FP3 was always to run differently to Max, not do a long run, just do two short runs.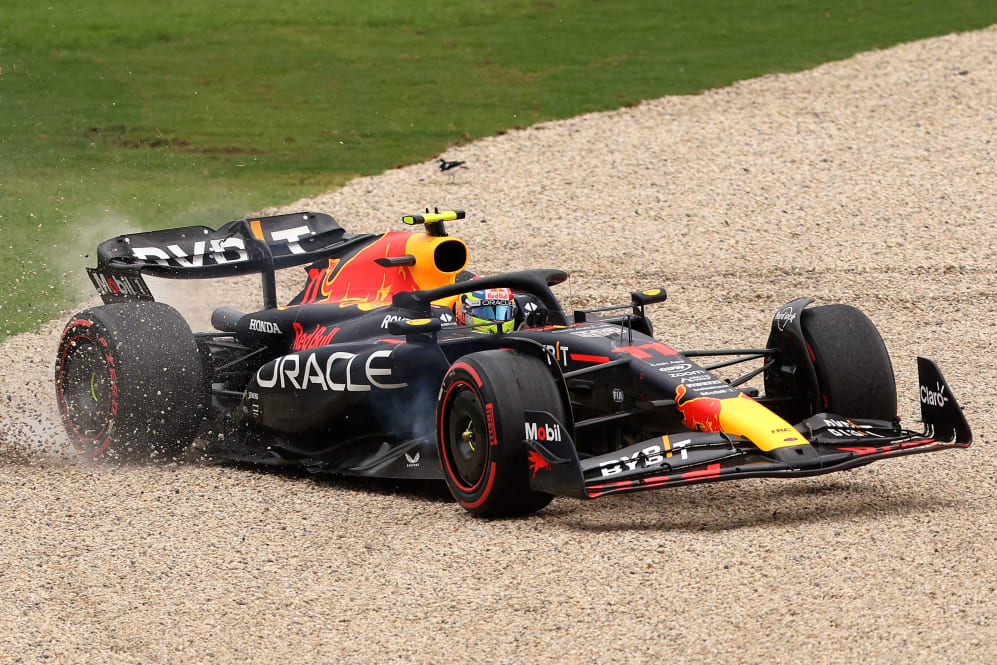 "His first short run, there was this issue. So, he never really recovered from that FP3. And then this lap, which was not going to be a consequential lap, to unfortunately lock up and go off... we are just checking all the data to see if there is something within the engine management that has contributed to that, so we are going through all that as we speak."
AS IT HAPPENED: Follow all the action from final practice for the Australian Grand Prix
When further pushed on what the problem with Perez's car could have been, Horner explained: "You saw him grab the brakes a couple of times, lock up and run deep and run off; he ran off twice in FP3.
"On that first lap, he has gone in, pushed quite hard, and locked up and unfortunately run into the gravel, and unfortunately this time not been able to come out the other side. So, we are just looking at what has contributed to that and if there is something, it will not be there tomorrow."