MUST-SEE: It's Iceman vs Iceman Jr on the karting track as Kimi Raikkonen takes on his son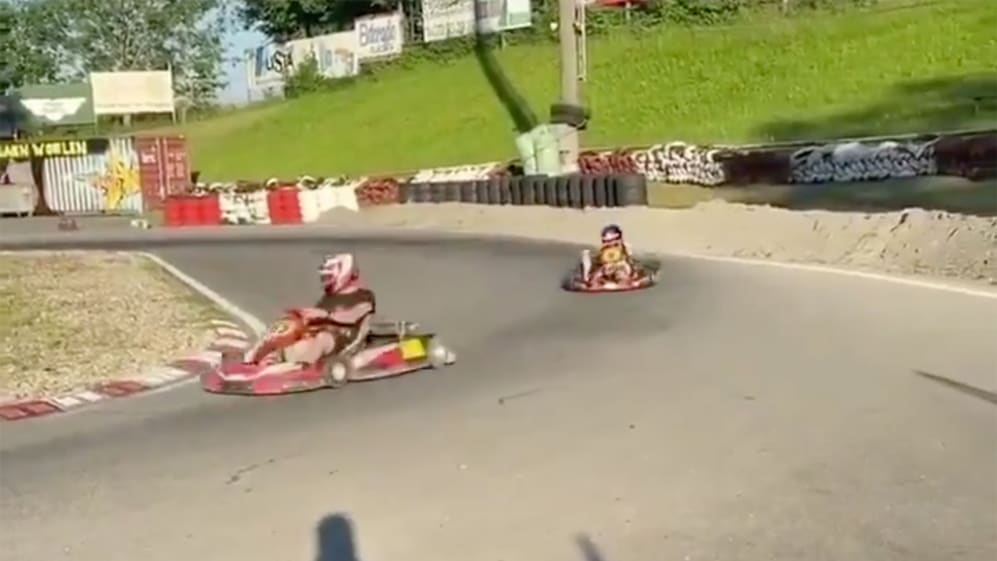 The delayed 2020 Formula 1 season is finally about to get up and running with the Austrian Grand Prix in just over 10 days' time, and just like the rest of us, the drivers have been finding ways to fill the time while they wait for racing to resume.
For Alfa Romeo driver Kimi Raikkonen that has meant more time at home with the family, and more time to engage in what we reckon must be the Kimi-equivalent of kicking a ball about in the back garden with his kids – namely going karting with his young son Robin.
And we got a glimpse into Raikkonen family life on Wednesday when his wife Minttu posted a clip online of Kimi and Robin racing each other on track.
Oops! Error retrieving Twitter post
She posted the clip with the message: "Not sure but it looks like Robin is faster..." – which, given his dad is an F1 World Champion, is some going for the five-year-old.
Raikkonen recently spoke about Robin's interest in karting, insisting that at his age it should all be about fun, rather than honing his lines perfectly or finding more speed.
"I don't tell him where to drive, or take any lap times," he said. "It's about him enjoying it. I don't look at it that way, if he's good or bad. Is he good? I don't know. He's just turned five. If he enjoys it and wants to do it in three/four years, maybe we'll look differently. But right now, I'm just happy if he likes something."
Click here to read more on Raikkonen's evolving life as a family man.