Mystified Ricciardo felt 'helpless' in qualifying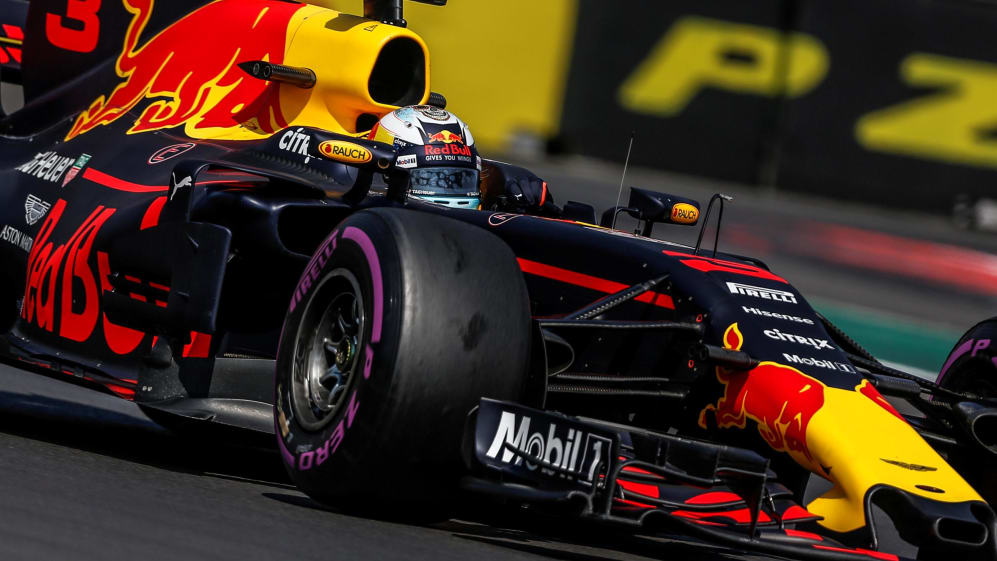 Daniel Ricciardo was at a loss to explain the tyre issues that saw him qualify only seventh in Mexico on Saturday, a full five places down on Red Bull team mate Max Verstappen.
Ricciardo had been fastest of all around the Autodromo Hermanos Rodriguez on Friday, but in Saturday morning's final practice he could only get within a quarter of a second of Verstappen, while in qualifying the gap grew to almost a second.
"It wasn't about Max actually," said the Australian when asked to explain the disparity. "It was about just being confused, not understanding what was going on in terms of the grip. We didn't touch the car from yesterday – we left it as it was – and every time we left the pits we just had no grip."
Ricciardo tried doing an extra warm-up lap in Q3, but even this did not help him turn his tyres on, despite track temperatures being significantly higher than they had been in the morning when he had not experienced the problem.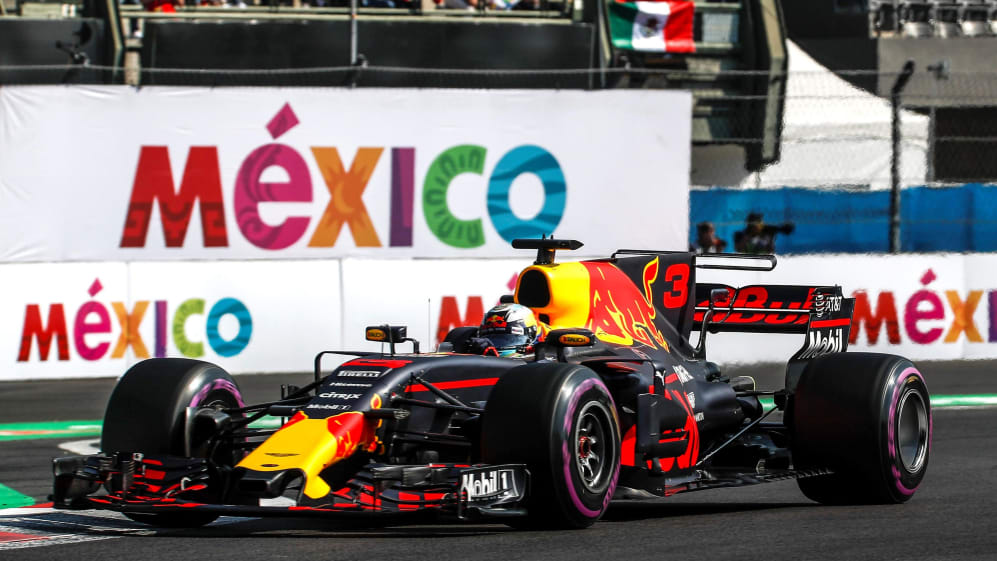 "This morning the track was really cold and we were still able to hit pretty much the first timed lap, so this afternoon should have been a breeze to warm the tyres up and get them going," he added.
"So that's where it's more confusing right now I think. Sometimes you get one set of tyres which maybe you can't turn on, or don't warm up properly, so you might lose a bit of time, but every run was the same story."
Asked about his chances for Sunday's Grand Prix, Ricciardo insisted a top-three finish was still not out of the question – if he and his engineers can rediscover the set-up sweet spot they'd found on Friday.
"If we figure it out and get the car back for the rest of the weekend, I think we could still race up to a podium tomorrow," he said. "But understanding the last hour is what we've got to do, because I was I wouldn't say angry, but helpless, in that qualifying."
Ricciardo finished last year's Mexican Grand Prix in third, one place ahead of Verstappen, while in 2015 he was fifth, one place behind then team mate Daniil Kvyat.