New Ferrari chief Vasseur to order 'full investigation' into Leclerc's DNF in Bahrain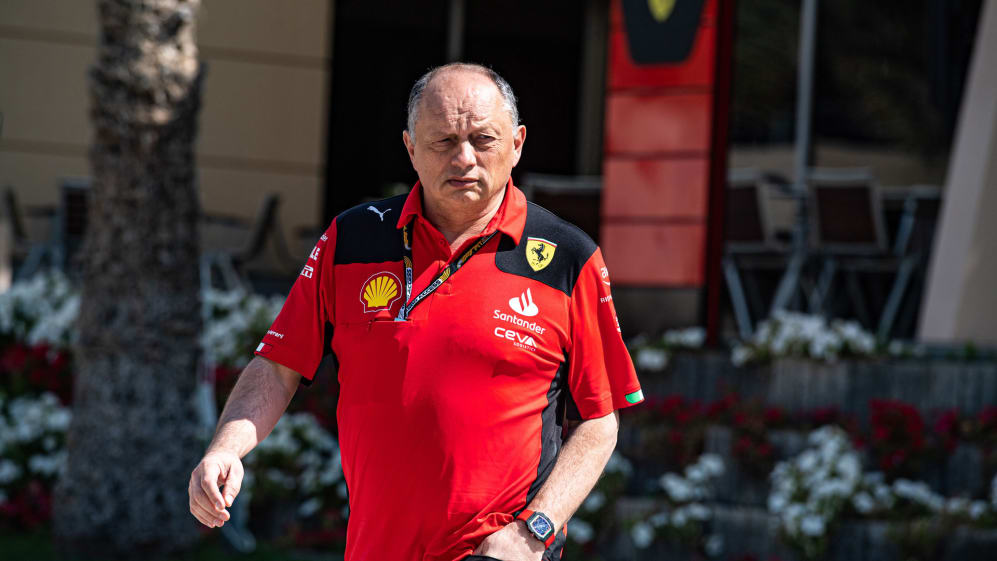 Ferrari Team Principal Fred Vasseur says there will be a thorough investigation into the issue that caused Charles Leclerc to retire from third place in the 2023 Bahrain Grand Prix.
The Scuderia left Bahrain with 12 points as Carlos Sainz finished fourth and Leclerc retired from podium contention, the Monegasque driver pulling off the track after completing 39 of the 57 laps. Ferrari did replace the Energy Store and Control Electronics on Leclerc's engine before the race – although Vasseur did not confirm whether those parts were the cause of his driver's retirement.
TECH TUESDAY: How Red Bull cleverly interpreted the 2023 floor regulations to hit the ground running in Bahrain
"We never expected to have something like this because it's the first time that we have had it and we haven't faced the same issue at all during the six or seven thousand kilometres that we did with the engine last week, with the three teams [Ferrari, Alfa Romeo and Haas], and… with the dyno. Again we did need to do a full investigation before we give you an answer," he said after the race.
"We had an issue on the engine and we have to investigate to understand what exactly has happened. It's not the engine itself, but it's an accessory. I would say that it's a shame but it's the real picture of the situation… it is what it is," added Vasseur.
The Ferrari boss added that, in qualifying pace, Ferrari were on par with Red Bull – who took a one-two finish in the opening race – but their long-run deficit to the reigning champions was clear, as he conceded that Leclerc lost a likely podium on Sunday.
"On [one-lap pace] we were able to match Red Bull but it was not the case in a long stint... Charles probably would have been able to do P3 but… we were not able to finish the race.
"The picture is also that on reliability we have to make huge improvements. We have to consider the race today to be the real picture; to start from there, to improve and change the situation."
F1 NATION: Red Bull's clean sweep and Alonso's amazing Aston debut – it's our Bahrain GP review
Vasseur also said Ferrari would look into the tyre degradation that slowed Sainz towards the end of the race, as he lost out to Aston Martin's Fernando Alonso late on.
He concluded: "Carlos drove a solid race, running at a consistent pace and he gave it his all to finish fourth. We have to improve a lot in terms of tyre management and clearly, we have to ensure we have no more reliability problems like the one that affected us today."