New hypersoft tyres to appear in Canada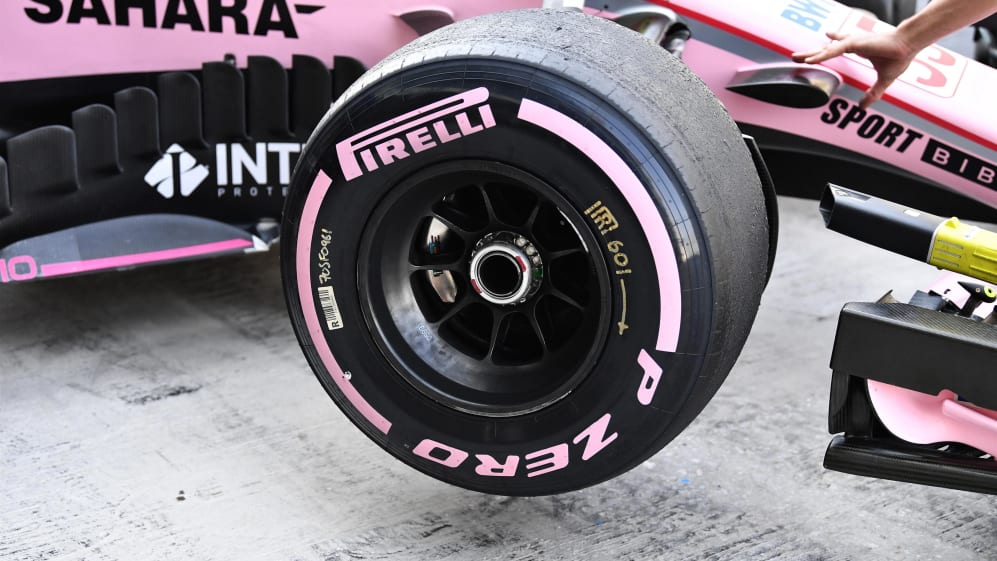 The tyre Lewis Hamilton described as the best Pirelli have produced since returning to F1 will make an appearance in this year's Canadian Grand Prix.
The pink-walled hypersoft compound will be the softest of Pirelli's new-for-2018, seven dry tyre range, with the manufacturer hoping the faster rubber will lead to more spectacular racing.
After running the tyre for the first time in the end-of-season Abu Dhabi test in 2017, Hamilton was very complimentary about the latest addition to the range.
Pirelli traditionally brings their softest tyres to Montreal, with the hypersoft, ultrasoft and supersoft the three compounds to be made available to teams for this year's race.
Each driver must save one set of the hypersofts for the final part of qualifying and keep a set each of the supersoft and ultrasoft for the race.
Teams are then free to choose the remaining 10 sets for use during the rest of the race weekend.
The hypersoft is expected to be used at a Grand Prix weekend for the first time at Monaco, which is one round before Canada, but the range for that race has yet to be officially announced by Pirelli.
The tyre supplier also announced it will make the medium, soft and supersoft available for the opening round of the European season in Spain.
Pirelli's confirmed 2018 compound choices so far: