Image Gallery
New pictures reveal Jeddah's sweeping Turn 13 as construction continues ahead of first Saudi Arabian GP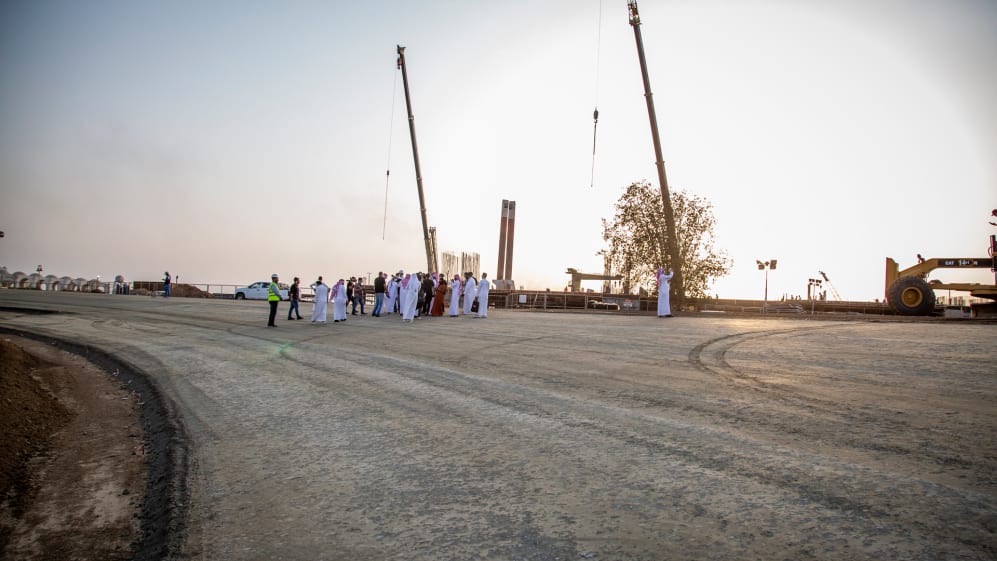 Formula 1's fastest-ever street circuit is taking shape, as shown in the latest photographs of the new Jeddah track released today, showing the rapid Turn 13, as construction work continues ahead of the first-ever Saudi Arabian Grand Prix on December 5.
The 27-corner, 6.1km circuit will be the second-longest on the calendar and feature an average speed of 250 km/h, according to simulations. Scheduled to be run under floodlights, the race in Jeddah could also feature three DRS zones to add even more excitement.
READ MORE: Everything you need to know about F1's new race in Saudi Arabia
A key part of that high-speed layout will be Turn 13, banked at 12-degrees, plus the stretch from Turn 23 to Turn 27 that will see drivers hit 322 km/h.
New photographs of the circuit also show the state-of-the-art media centre – a 280m-long, four-storey facility due to be completed by October.
"This modern, exhilarating and high-speed circuit stands as a physical representation of the goals we have set for ourselves as part of the Kingdom's Vision 2030 programme that aims to build a better country, fulfil our nation's dream of prosperity and unlock the talent, potential, and dedication of our young men and women," said HRH Prince Khalid Bin Sultan Al Abdullah Al Faisal, Chairman of the Saudi Automobile & Motorcycle Federation (SAMF).
Tickets will be on sale shortly, with the event also set to include live music over three days of Grand Prix action.
REVEALED: New images of state-of-the-art Saudi Arabian pit and team building