Feature
New voices, new shows, new season – How F1 TV has got you covered for 2021
We're getting ready for what's set to be the biggest season in Formula 1 history – and with new shows and an exciting presenter line-up for this year, F1 TV will be your portal for all of the best action, analysis, driver interviews and technical insight.
Formula 1's subscription-based F1 TV service – featuring the basic Access subscription and the more advanced Pro subscription – has been bringing F1 fans together with its unbeatable range of content ever since its 2018 launch.
GOOD LAP vs GREAT LAP: Join Sergio Perez to find out what makes the difference in Bahrain
For 2021, though, we're taking things up a notch. Subscribers to F1 TV Access will still have access to session highlights, technology deep dives and unique post-session content.
For F1 TV Pro subscribers, meanwhile, there's all that along with every session live, plus exciting pre and post-race shows.
Ahead of each Grand Prix, Will Buxton will be joined by a crack line-up of expert voices, including Alex Brundle, Rosanna Tennant, Sam Collins, David Alorka and Lawrence Barretto, as we build up to the race – with Haas reserve driver Pietro Fittipaldi giving us a guided tour of the Bahrain Grand Prix track this weekend, as Daniel Ricciardo opens up to David Alorka about his big move to McLaren for 2021.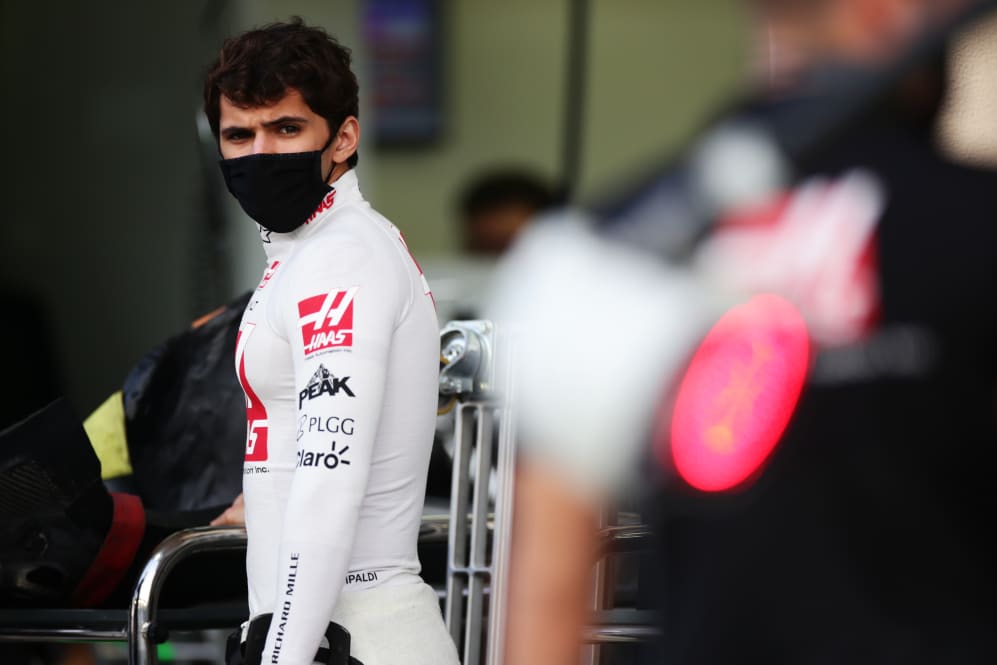 For the post-race show, meanwhile, Will Buxton and Sam Collins will break down the race along with a star co-presenter – Pietro Fittipaldi doing the honours in Bahrain – as we get instant driver and team reaction from the Grand Prix.
Pro subscribers will also get access our Pit Lane Channel – a unique, multi-screen way to watch F1 – with the refreshed line-up of Alex Brundle, Sam Collins, Rosanna Tennant, Matt Gallagher, Jordan King, Lawrence Barretto and Will Buxton all standing by to share their insight with fans.
READ MORE: Hamilton vs Verstappen – The 3 key factors that will define whether we get a classic title battle in 2021
Both Access and Pro subscribers, meanwhile, can enjoy the following pre and post-race content on F1 TV…
Weekend Warm Up
Will Buxton, along with fellow presenters David Alorka and Lawrence Barretto, analyse the key stories surrounding each team heading into the race weekend.
Watch this weekend's edition right here.
Paddock Pass
Every Thursday, Saturday and Sunday, Will Buxton explores the driver reaction as the race weekend unfolds.
Tech Talk
Fridays on race weekends will see Will Buxton and F1 tech expert Sam Collins tackling the big technological questions of the moment, along with special guests to help give fans a deeper insight into what's going on underneath the bodywork.
Radio Rewind
Every Tuesday following a race weekend, we'll look back at the story of the Grand Prix, told through onboard videos and the drivers' own radio communications with their teams.
Jolyon Palmer's Analysis
Also on Tuesdays, ex-Formula 1 racer Jolyon Palmer takes us into the cockpit, as he explores the key moments of the weekend from a driver's perspective.
Weekend Debrief
On Wednesdays following a race weekend, veteran pit lane reporter Ted Kravitz will be joined by F1's Director of Data Systems and former Williams and Ferrari engineer Rob Smedley to break down the main flash points of each Grand Prix.
For all this, plus how to access Formula 1's extensive archive, head here for information on F1 TV now.