Feature
Hamilton vs Verstappen: The 3 key factors that will define whether we get a classic title battle in 2021
The pre-season mind games have already started.
Mercedes insist Red Bull's form at pre-season testing, where they emerged as the strongest package, puts them ahead for the start of the 2021 campaign.
Red Bull counter that world champions Mercedes remain the team to beat. "I'm sure Mercedes also want people to think we are the favourites and put the pressure on us but we are just focussed on ourselves," says Max Verstappen.
The truth is probably somewhere in between. But if testing data is to be believed, Red Bull are closer to Mercedes than they been since they won both championships in 2013.
READ MORE: 'Red Bull are ahead' – Mercedes concede rivals were 'class act' of testing and admit they 'don't have answers' for W12 handling issues
And that means, at long last, we could have the tantalising prospect of the incumbent and leading contender for the greatest ever F1 driver accolade Lewis Hamilton facing a genuine title threat from Verstappen, the young pretender who has long been hailed as the next big thing.
Here are the three key factors we think will define whether we get a rivalry that'll echo Ayrton Senna vs Alain Prost, Michael Schumacher vs Damon Hill and Niki Lauda vs James Hunt, or instead leave us mulling just what might have been again…
1. The quality of machinery – W12 vs RB16B
Hamilton has been blessed with the best machinery in F1 since the turbo hybrid era began in 2014, giving him the tool with which to extract every ounce of his immense talent. Aside from short bursts of brilliance from Ferrari, the Silver Arrows have mostly been unchallenged. Hamilton has capitalised on this – and Red Bull's perennial slow starts to campaigns – to win every title bar 2016 when then team mate Nico Rosberg just beat him to it.
But this year, it appears, Red Bull have finally had a good winter, benefitting in part from largely stable regulations which have allowed them to build on a package that they already knew was strong, having triumphed at Mercedes' fortress in Abu Dhabi at the 2020 season finale with Verstappen.
READ MORE: Red Bull would be 'stupid' to write off Mercedes threat in 2021, says Verstappen
And that means Mercedes could well find themselves without the performance advantage they have long had, that in turn has enabled them to control qualifying and then race strategy. When the pressure is applied – or there is uncertainty, like in Monza last year when Lewis Hamilton pitted when the pit lane was closed – Mercedes have stumbled. They are not bulletproof.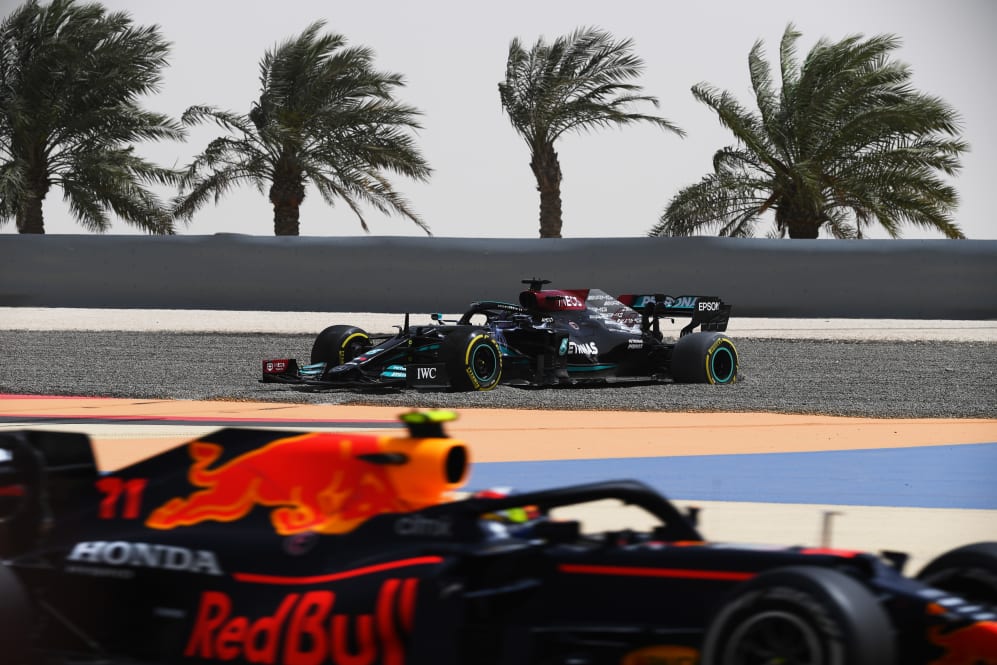 Therefore the jury is out as to how they will react from a sustained assault from Red Bull, likely led by Verstappen, that means a front row lock-out is no longer the most likely outcome, nor the luxury of being capable to control races from the front and pick the peak strategy.
Red Bull, though, have to hold up their end of the bargain. They must be on the pace from race one and continue to use aggressive strategies – such as the undercut – in Grands Prix to heap the pressure on Mercedes. That is easier said than done when you're fighting under pressure for the race win rather than in the hope you might luck into a P2 and maybe a victory.
READ MORE: Our writers' predictions and hot takes ahead of the new season
Verstappen, therefore needs Red Bull to deliver on its pre-season promise, if he is to take the fight to Hamilton, while Hamilton will be hoping Mercedes do what they've done each time they have had a difficult test – come back fighting and find performance that puts them back on top.
If it's close at race one, we could be in for hell of a ding-dong between Hamilton and Verstappen, with their respective teams then facing the headache of having to decide how aggressively to develop this year's car without compromising the all-new machines set to race in 2022.
2. Hamilton and Verstappen's reaction to a change in the dynamic
Anyone who heads into a season with a 6-1 title win record in the last seven years is worthy of the favourite tag. Make no bones about it, Lewis Hamilton is the favourite for this year's world championship – which would be a record eighth – and is driving better than ever.
However, the car that he had in testing left Hamilton feeling a little unsettled. Sure, he remained confident his team would find a way to get on top of their problems. They do have form of course. But this was certainly not the foundation he has become accustomed in recent years.
READ MORE: Hamilton vs Verstappen, and 6 more rivalries set to dominate F1 in 2021
Our data team did a telemetry comparison between Hamilton and Verstappen on the final day of testing, and found that Hamilton typically carried the same or less speed through a corner – but was able to apply power quicker and with more stability than his Red Bull rival.
Intriguingly, Verstappen was able to make up time in the long straights. Some of this is believed to be down to a significantly improved Honda power unit, which has been overhauled for this campaign and is thought to be now delivering a much-improved power output.
These two areas will be big battle grounds in their head-to-head this year.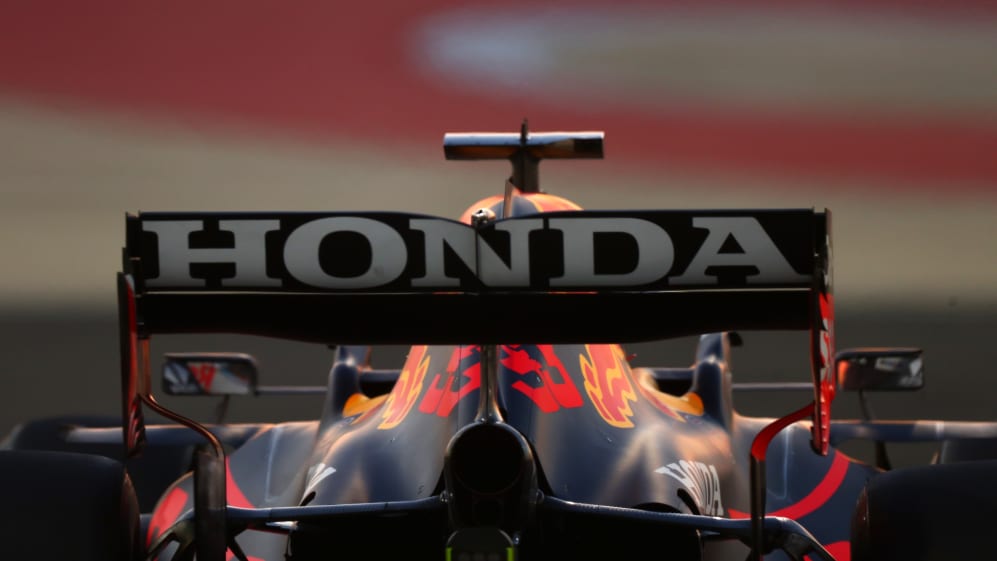 If they are close – how will they fight each other? When we've seen them go wheel-to-wheel in the past, they were fighting for very different things. Hamilton had a title to think about, whereas Verstappen wanted to take advantage of a rare opportunity where he had the car to challenge for victory. Thus, Hamilton was more conservative, and Verstappen could be more aggressive.
Hamilton won't be able to be as conservative, though, if he is fighting Verstappen week-in, week-out as he will lose the initiative. He'll need to be more robust when they go wheel-to-wheel, something which we know from his time with Nico Rosberg that he's not afraid to do.
READ MORE: Mercedes on the back foot and 4 other fascinating storylines ahead of the Bahrain GP
Verstappen's aggression will be a useful weapon in his chase of Hamilton, but he'll need to control it. One wrong move and a loss of big points could be the difference between a title challenge and another year as an also-ran.
Both drivers, then, must consider driving differently if faced with a sustained challenge from each other. Experience should help Hamilton but youthful ambition will stand Verstappen in good stead, too.
3. The team mate factor
Whether or not Hamilton or Verstappen comes out on top – if they have machinery that is closely matched – is not just down to themselves or their car but also their respective team mates.
Red Bull's recruitment of Sergio Perez is huge, in that the Mexican should be finishing inside the top four on a regular basis – which not only gives the four-time world champions a better chance at the constructors' championship, but also more strategic options in the race.
All too often, Mercedes had both Hamilton and Bottas in the mix at the sharp end during a Grand Prix while Verstappen was alone with his then team mate Alex Albon out of contention.
PODCAST: Is this Max Verstappen's year? Listen to the debate on F1 Nation
Perez's prowess with tyre management is well known, which means he will be a big factor on Sunday afternoons. If Red Bull can use him to aid Verstappen's attack on Hamilton, they will.
This is not to say that Perez won't have his chance of winning races. Red Bull will want him to reach the top step. But it is more likely Verstappen will emerge as the more consistent title challenger, in part because of his stability at the team, with Perez capable of delivering if he comes into problems, thus taking points away from rivals Mercedes and Hamilton.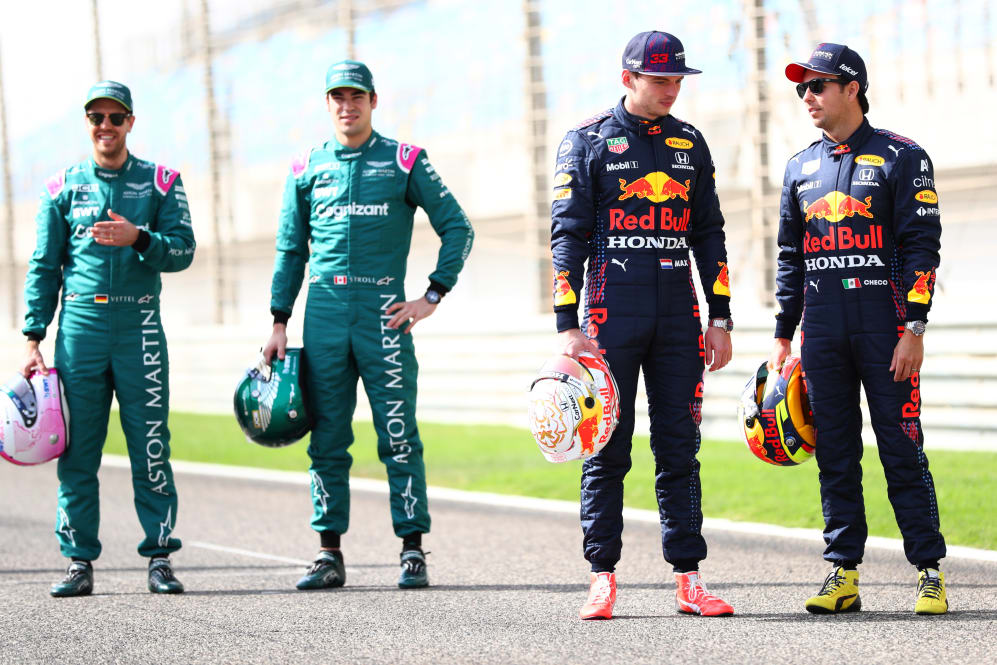 But in Bottas, Hamilton knows he has a team mate who can win races and put him under pressure, particularly in qualifying.
The Finn will have designs on the world title, but should it become clear that it's a Hamilton-Verstappen race, the bare minimum Mercedes will expect of Bottas is that he beats Perez and gives them an option against Verstappen.
F1 POWER RANKINGS: We've ranked the teams from 10 to 1 after pre-season testing – do you agree?
He cannot to have so many off-colour races, where he can't get on top of the tyres, because Perez won't have those.
The scene is set, then, for a titanic battle between Hamilton and Verstappen if Red Bull have done enough to peg back Mercedes. Then it'll come down to how they individually perform and how their respective teams and team mates react. Let battle commence.