New Williams front wing should unlock potential for 2020 - Kubica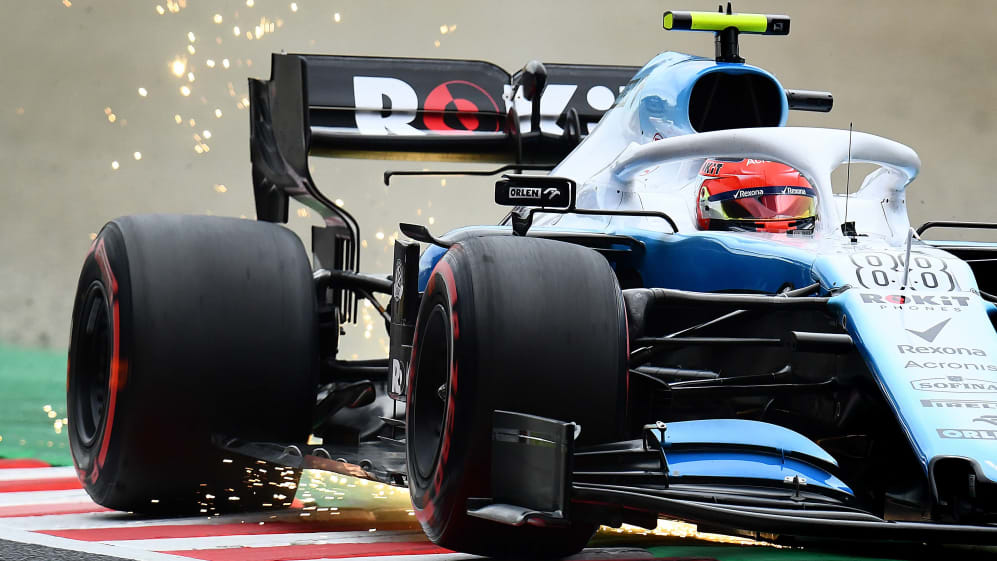 Robert Kubica's Suzuka weekend was not the best, with the Pole crashing heavily in Sunday morning's qualifying session, before racing from the pit lane to a distant P19 in the race. But despite a less than perfect weekend, the Pole remained optimistic about how some front wing testing work completed on Friday could help Williams with the development of their 2020 car.
In Free Practice 1 at Suzuka, Kubica and team mate George Russell both ran the new spec front wing alongside the existing model, while in FP2, Kubica kept the part as Russell reverted to the older spec. But with Kubica ending that session two-tenths ahead of Russell, and 121 laps completed between both drivers on Friday, Williams' out-going Polish driver was confident that the new part marked a useful step forward for the team.
"We did test a main [new part], which was the front wing," he said following the end of Friday practice. "I think honestly, the plan from what I know is more to evaluate the front wing for next year. It should give better performance in the current car, but should unlock potential for next year's car.
"Although I will not be there, I'm happy to help," he added. "I try to give precise feedback to make it better for next year."
Although I will not be there, I'm happy to help.
Kubica's Friday optimism, however, appeared to have turned to frustration at the end of the Sunday, following the revelation that he'd been reverted back to the old-spec front wing for qualifying and the race – leaving him seemingly at odds with members of the Williams team.
"I tried a few items that worked pretty well," said Kubica on Sunday evening, "but I found out this morning that I will not be able to use them. I think after a disappointing weekend in Russia" – where Kubica's healthy car had been retired "to conserve parts" – "I felt like I was let down quite a lot, without even making me aware of some things.
"I just feel disappointed, and unfortunately then I made a mistake," said Kubica, referring to his qualifying smash. "Sometimes you have to realise and understand that this is not an easy sport in these conditions and driver confidence is very important, and I think we could handle better some situations and some decisions."
It's looking increasingly likely that Kubica is entering the final four races of his F1 career, unless the Pole can find a surprise race seat for 2020. Regardless, he'll be hoping to end the year on a postive note.