Newly-crowned champ Verstappen 'not too stressed' about Red Bull constructors' title hopes at Austin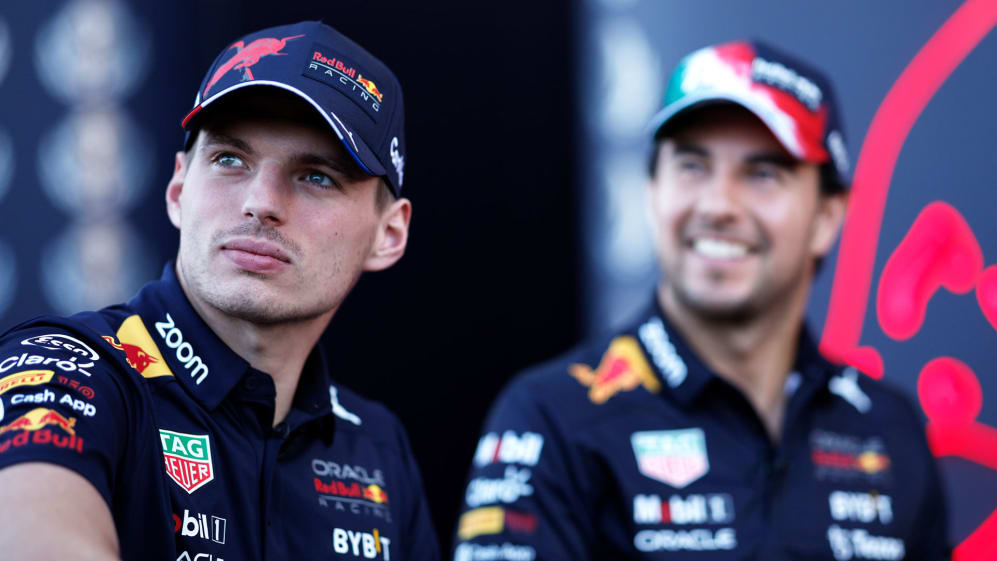 Max Verstappen is fresh from wrapping up his second Formula 1 drivers' championship after victory in Japan, but he and Red Bull team mate Sergio Perez still have a job to do in Texas…
Red Bull could win their first Formula 1 constructors' World Championship if they leave the Circuit of The Americas with a 147-point lead over Ferrari in the standings. Verstappen, now a two-time champion, said he wasn't "too stressed" about his team's chances.
READ MORE: Leclerc implores Ferrari to execute Grands Prix better in 2023
"Yeah, I mean we are of course going to try to win it here," he said. "I think it's of course very important to us to win that title, but on the other hand it needs to go severely wrong for the last few races not to win that one – so I'm not too stressed about it."
The Dutchman said his attention was still on the task at hand after the Japanese GP, despite having won his second title at Suzuka.
"I had, like, one and a half days at home initially but then I started to do some filming, some simulator work at the factory to prepare for the upcoming races," he said. "It was okay; I mean it was just nice to be home as well and just take the time off, and just really chill out, to be honest."
Team mate Perez added that he wanted to wrap up Red Bull's title chase soon after the team put in a "massive effort" to mount a challenge in 2022.
"It would be very, very nice, it's a massive effort that everyone has done, not only at track; at Milton Keynes everybody has been pushing so hard," he said. "It's been a tremendous year for Red Bull and I really hope we can finish it on a high… because throughout the season, making the right calls, pushing at the right times, has paid off – and I really hope we can clinch that title soon."
GOOD LAP VS GREAT LAP: Tackling Texas with Max Verstappen and Sergio Perez
The Mexican was looking forward to a brace of races in the Americas, including his home Grand Prix, after a strong run of results including victory at Singapore and P2 in Japan.
"It certainly helps when you have a good run of races – the confidence, the momentum is with you – but that doesn't mean anything; you have to go there and prove again and again and hopefully this weekend can be a good one, we can have strong pace, and then it would be nice to get a strong result at my home race."