Feature
NFL, motorbikes and Schumacher fandom - Getting to know the real Lance Stroll
A parking lot, a few cones and a "little blue kart off the shelf" he got for his birthday. That was Lance Stroll's first taste of motorsport. Just 12 years later, he found himself in F1, a few months after that, he became the second-youngest driver to finish on the podium with third in Baku. Ahead of his home race, get to know Canada's favourite a little better…
For Lance Stroll, his introduction to racing was provided by his father, Lawrence, a billionaire who made his money in the fashion industry, had a passion for motor sport and even took to the track himself. "I got the bug straight away," admits Stroll, who would watch his father race while also getting up early on Sunday mornings in his native Canada to catch F1 Grands Prix while eating breakfast.
For his sixth birthday, he was given a kart. "I spent the summer driving around the parking lot with cones," he says, as we chat after he completes a marathon two-hour photoshoot. "I don't remember what make it was, but it was very basic, bottom of the shelf, just something to get round the cones!
"I remember just whizzing around the parking lot for the whole summer – I loved it. I loved the speed and the flow. The pleasure driving has to offer is very unique and that's what struck me from day one. The next summer, I got into a more advanced kart, I went to a few tracks around Montreal that held competitions. I started to go regularly to these tracks, and drive with some of the kids who raced at the times. By the time I was eight years old, I was racing."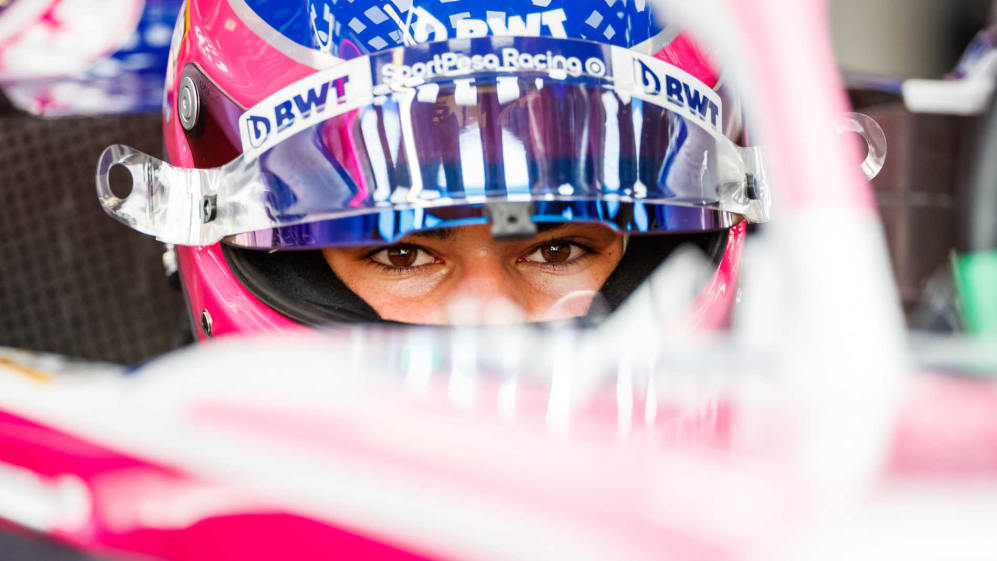 Inspired by Michael Schumacher – "I looked up to him, he was my idol" - he started taking karting seriously, winning the Federation de Sport Automobile du Quebec rookie of the year award in 2009. But it wasn't until he entered the FIA Euro F3 Series with Prema, a team owned by his father, that he started to think racing could genuinely be a career. He made the most of the opportunity, and the machinery at his disposal, to win 14 races on his way to the Euro F3 title at his second attempt, an accolade which preceded promotion to F1 with Williams the following season.
"I never looked that far down the road, I just played it by ear," he says. "It brought me to where I am today. F3 is when I started to take it seriously, when I could envisage F1 down the line. You never know what the future holds, so it was about embracing the present."
From the age of 13, he was home-schooled. "My mother didn't let me off the leash, that's for sure," he says with a smile. "She made sure I finished High School and made sure I did all my homework. There was a lot of work to do on the side of racing, fitting it in on the way to the track or in between sessions at the track. It was never my cup of tea, but it had to be done.
"I enjoyed maths, it triggered my brain. Everything else was OK. I didn't really mind any of it. But I was more interested in spending time in a go-kart. Obviously after High School, racing has taken over my life."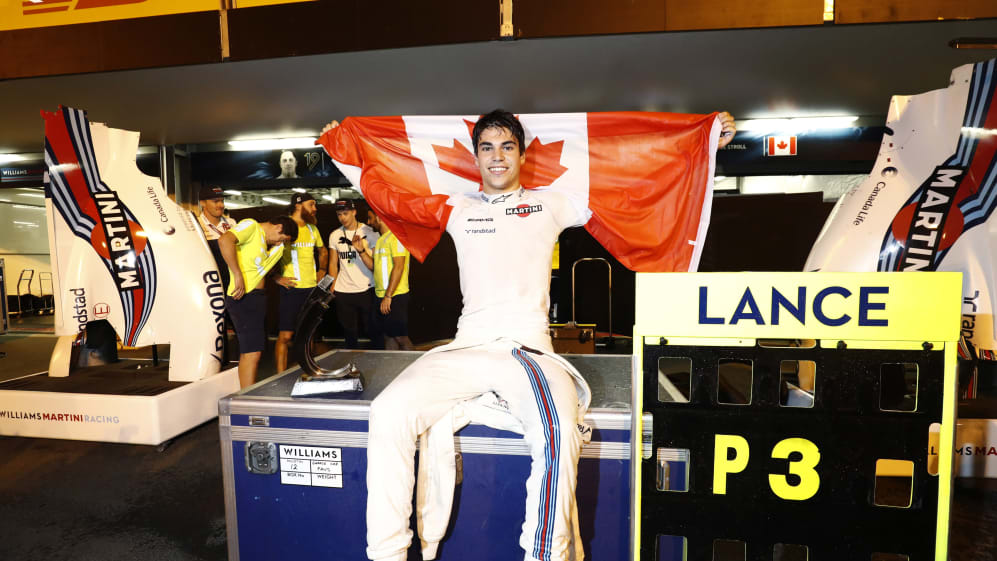 His first two years in F1, with Williams, were highlighted by his third place in the chaotic Azerbaijan Grand Prix in 2017 and his superb drive to fourth in wet conditions in Italian Grand Prix qualifying, which became second on the grid following penalties to rivals.
He then moved to Racing Point, which is owned by his father, for this season, but it's been challenging. At the last race in Monaco, he extended his run of failing to get out of Q1 to 10 times in a row, but he has gone on to score points on two occasions from six attempts in 2019.
When he's not at the track, he likes to follow the NFL. "In the couple of months before the start of the F1 season, I'm on the couch watching football on a Sunday," he says. "I'm a New York Giants fan. I don't get to many games these days, but I've been two Super Bowls. In fact, they were the two Super Bowls that the Giants won, in 2008 and 2012. They don't win much anymore unfortunately!"
You won't find him kitted up on an American football pitch, but he's clearly an outdoors kind of person. "I played tonnes of sports when I was younger and I still do. I did a lot of mountain biking growing up and I was and am a big skier. I played a lot of [ice] hockey too and now play tennis, play golf and surf. It's basically what I spend my time doing. When I'm not on track, I'm very active and I just like to live it up."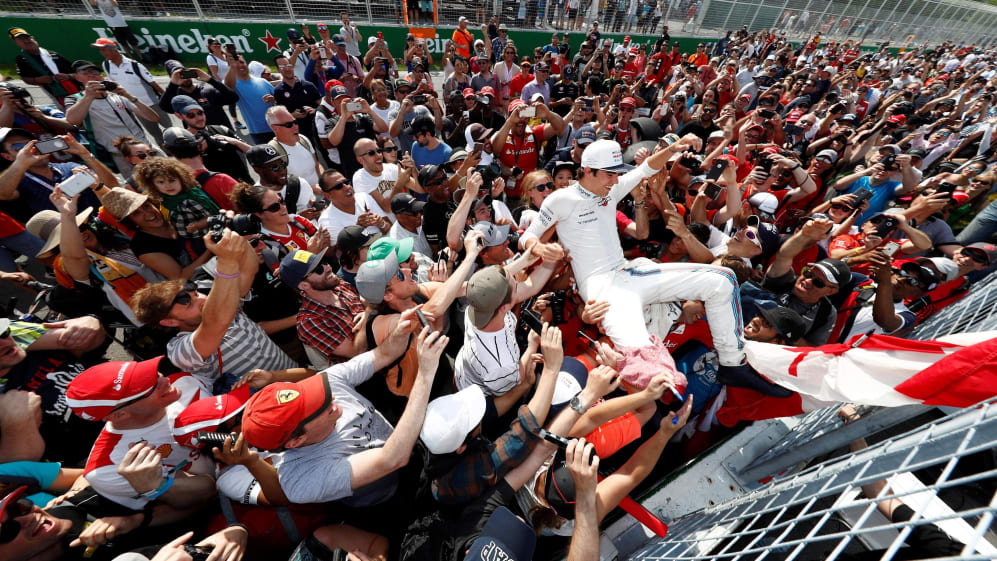 When Stroll signed his deal with Williams, the announcement of which had to be delayed until he turned 18 because the team's title sponsor at the time was alcohol brand Martini, he hadn't passed his driving test. That has since been rectified, but its two-wheels rather than four that he gets about on.
"I don't really drive much on the road, to be honest," he said. "I catch a cab or whatever time to time. I ride bikes. Motorbikes, it's easier through traffic. I have got a bike [at his home] in Switzerland. I love ripping round on a bike. I have an XSR700 Yamaha. I blast through the mountains on that, it's a lot fun. I do enough driving on the track! So anything under F1 isn't that exciting. It's just so much better through traffic and so much more convenient."
This weekend, he'll contest his third home race at Circuit Gilles-Villeneuve, having scored points on his first appearance with Williams in 2017. It's a circuit he knows well, the Montreal-born racer attending several Grands Prix there as a fan. "I can't remember what year I first went, but it was back in the Schumacher days, in the early 2000s," he says.
"I love racing in Canada. The support is great, everyone is passionate about F1. It's always great to see the energy that goes on around Grand Prix weekend in Montreal. Canadian fans really get into it. I'm so grateful and thankful for the support. They have got my back and it's great to represent my country on the grid."