'Nice to be thrown in the deep end' says Ilott as he remains coy on Alfa Romeo race chance following FP1 debut
More than six months on from the disappointment of losing what should have been his FP1 debut at the 2020 Eifel Grand Prix due to fog, Callum Ilott finally made his F1 session bow in Portimao. Afterwards the Briton said he was grateful for the rude awakening to Formula 1 – even if he played down his chances of getting a full-time F1 seat in the near future.
The Ferrari junior, who finished runner-up behind Haas' Mick Schumacher in last year's Formula 2 Championship, was announced as Alfa Romeo's official reserve driver ahead of the Portuguese Grand Prix. At Portimao he finally took part in FP1 in Antonio Giovinazzi's place – having missed his chance last October at a very foggy Nurburgring.
FP1: Bottas leads Verstappen in close opening practice session at Portimao
And, after finishing 17th overall in the Valtteri Bottas-led session, Ilott commented on the challenges he faced on his maiden FP1 outing.
He said: "It was great to get the first opportunity with some better weather [than the Nurburgring] as well; it was not so easy, I have to say. The conditions were quite difficult – the track grip is a bit low – but no, it was a great experience and sometimes it's nice to be thrown in the deep end.
"I'm very happy with how it went. As a team, [my fastest effort] was not a bad lap – a bit windy down the straight, I have to say. Overall, not a bad first run. We got through everything we needed to as a team and really positive, kept working, kept gaining consistency and finished with everything we needed to."
READ MORE: Norris says 'experience of McLaren' allowing him to shine against 7-time race winner Ricciardo
The 22-year-old, who tested for Ferrari at Fiorano alongside Schumacher and Robert Shwartzman in January after testing for Alfa Romeo in the end-of-2020 Abu Dhabi Young Driver Test, finished four-tenths off Kimi Raikkonen on Friday.
Asked if he had an eye on Raikkonen's seat, given that the Finn is 41 years-old, Ilott said he wasn't looking that far ahead but was happy to be considered a "contender" for a full-time drive.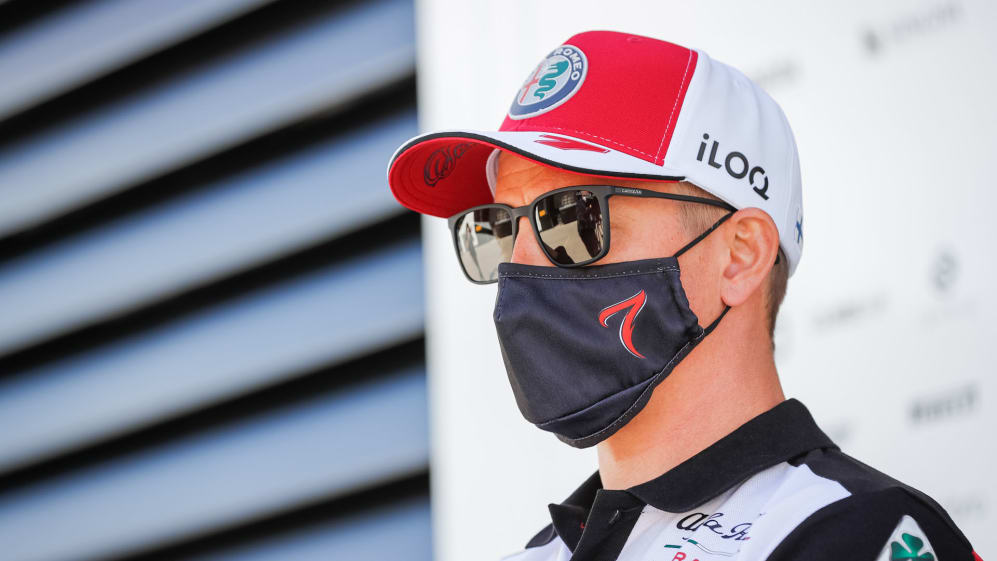 "He's still at the top," said Ilott of Raikkonen. "I'm not going to say anything, no. It's good to get the experience and put myself in a position where possibly I can be a contender. At the moment I've just got to work on what I'm doing and keep putting myself on there."
READ MORE: PORTUGUESE GRAND PRIX – all-new digital race programme
The Briton managed to finish ahead of former F2 rival Schumacher in the session Portimao – yet still took the time to praise the young German's progress over the first three races of the season for Haas.
"You can see the progress he's made having driven a few races this season already, so it was interesting for me to see his progress and also his experiences in Formula 1. So if I get the opportunity in Formula 1 next year already I can know a bit more what to expect from an FDA point of view as well," he concluded.