Norris says 'experience of McLaren' allowing him to shine against 7-time race winner Ricciardo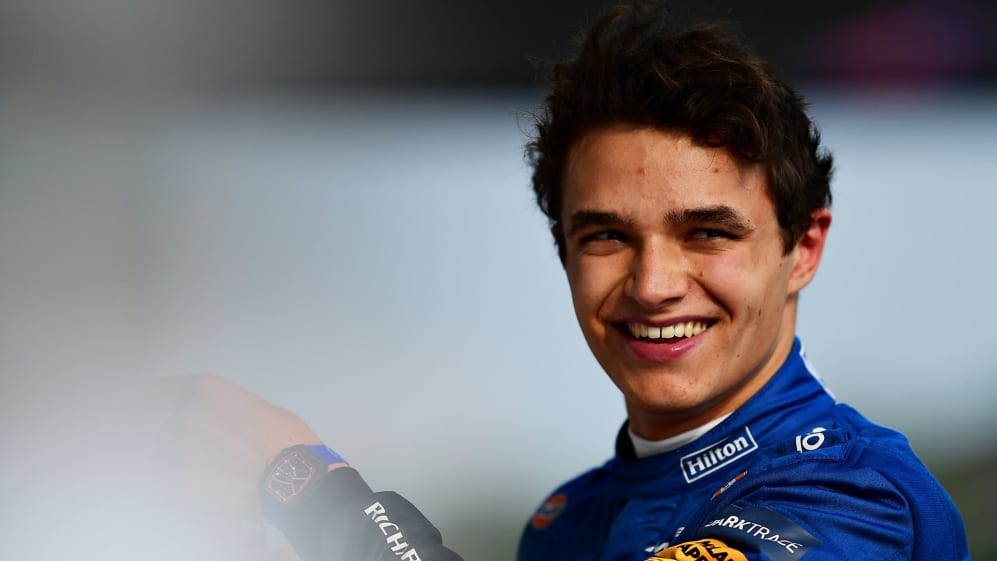 Only Lewis Hamilton and Max Verstappen have scored more points than him so far in 2021, while his highly regarded new McLaren team mate Daniel Ricciardo has yet to finish a race within 20 seconds of him. But according to Lando Norris, his experience within the McLaren team is the key factor that's allowing him to shine so brightly this season.
Norris finished the Bahrain Grand Prix in a strong P4, before following that up with his second career podium at the Emilia Romagna Grand Prix – while having started ahead of him in both races, Ricciardo has come home no higher than P6 this season.
READ MORE: 'Just a matter of a few more race weekends' before Ricciardo is up to speed at McLaren, insists Seidl
But according to Norris, the key difference between the pair currently is simply his familiarity with the workings of McLaren – both car and team – and the way that's allowing him to extract the maximum compared to his seven-time race winning team mate Ricciardo.
"Daniel's the guy with the experience of Formula 1, but I'm the guy with the experience of McLaren," said Norris, speaking in the official race programme for the 2021 Portuguese Grand Prix.
"For my third season, there's a bit more responsibility on me to help and guide the team, in debriefs and away from the track. Last year [with Carlos Sainz] we could both do that, but now it's more upon me to lead that side of it, and help out more with the direction we move the car in.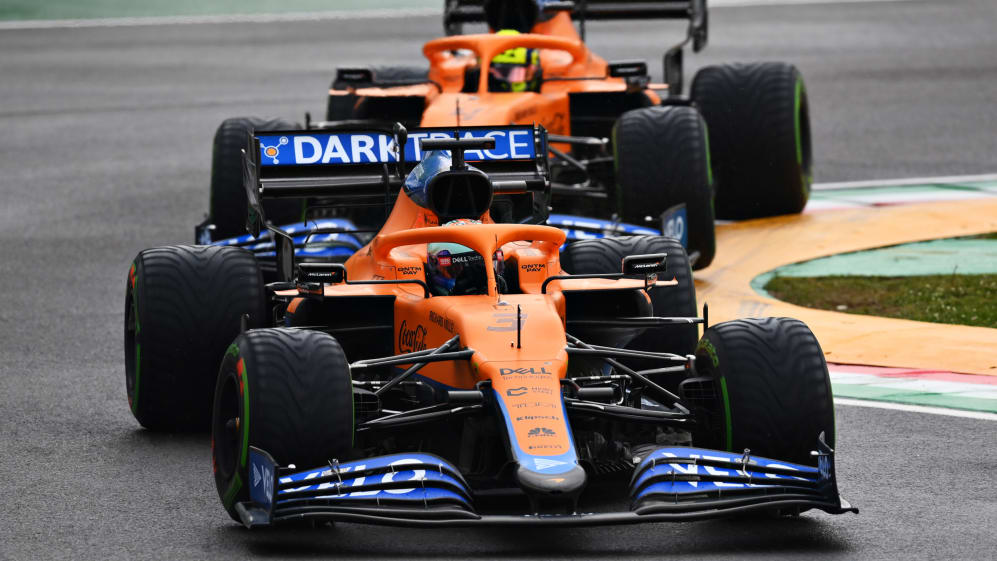 "I know everyone, and I know how everything works, I know how the car is and how everything runs day-to-day. That makes it easy for me and I'm comfortable with it," he added. "It's good with Daniel. He drives the car differently to how I drive it, and he drives it differently to how Carlos drove it.
"It's another thing for me to learn: what he does; how he does it. Sometimes that's good [for me], sometimes it's not. Obviously, he has a lot of experience in F1, working with a lot of different drivers in different teams and he always adds something which I can't necessarily add."
READ MORE: Norris has 'made the next step as a driver' after Imola podium performance, says Seidl
Norris' Imola podium was the fourth McLaren have taken since Norris began driving for the team at the start of 2019 – while Norris came close to starting a genuine P3 on pace at the Emilia Romagna Grand Prix, only for a track limits infringement to see his lap deleted.
And with old foes Ferrari also in the ascendant, Norris said he was envisaging a strong top four battle – rather than simply Mercedes, Red Bull and the rest as in 2020 – throughout the rest of this season.
"I think it's very close between a lot of teams now," said Norris. "We've taken a step forward but so have other teams. So I would say it's even closer between all of the teams chasing that Mercedes and Red Bull top four, and that's going to make it an even trickier and more difficult season than last year.
READ MORE: Ricciardo 'not letting ego get in the way' after failing to match Norris podium heroics at Imola
"The atmosphere in the team is very good," he added, "and I think we'll just keep working on ourselves, keep trying to make improvements every single weekend and keep the same work ethic as what we had last year."
For more from Lando Norris, as well as an exclusive interview with Aston Martin Team Principal and CEO Otmar Szafnauer, download the free F1 Race Programme app to view the 2021 Portuguese Grand Prix race programme. Alternatively, visit raceprogramme.formula1.com to view in a browser.