Interview
Nico Hulkenberg Q&A: Renault can finish fifth in 2017 table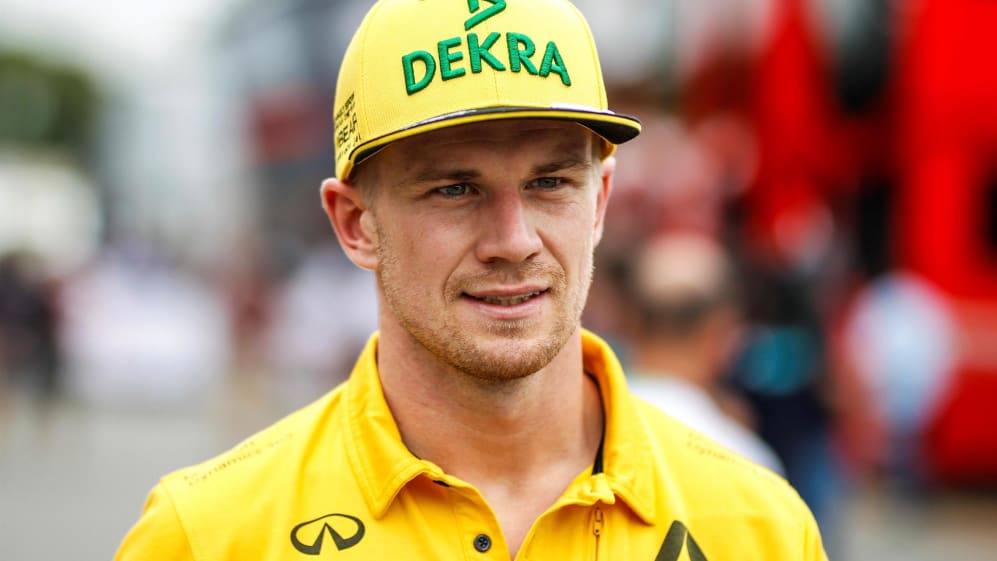 Renault may only lie seventh in the current constructors' standings, but if their recent form is anything to go by they are definitely the midfield team on the rise. Driver Nico Hulkenberg certainly thinks so after his sixth place in Belgium last Sunday and we caught up with the German for an exclusive chat to find out more ahead of this weekend's Monza race…
Q: Nico, you were 'best of the rest' in Spa – promising news after the summer break…
Nico Hulkenberg: Yeah, very promising – very positive. In fact it was three races in a row – Silverstone, Hungary and again in Spa – that we were the fourth fastest team. This is the result of the team putting a lot of work in bringing some really good updates – the major one in Silverstone, but then every race after with little things as well. And they all did what they were supposed to do. Overall I am really happy where we are moving to. We have a good momentum that we will try to take into the second half of the season. We have to conquer not P4, but being the fourth fastest team for the rest of the season.
Q: You profited a bit from the drama between the two Force India drivers in Belgium, but you also had to be there to seize the opportunity…
NH: Ha, I didn't profit that much from the Force India issues. I was ahead of them already. Well, their first glitch was when I was overtaking Checo (Perez) on the left and he had Esteban (Ocon) on his right and he was kind of distracted. He had too many fires at once! But other than that we there on our own merit. We were good enough to make a gap to them – gap them a couple of tenths a lap. That was very positive on a track like Spa that is so demanding on top speed in Sectors 1 and 3. We did a good job as a team.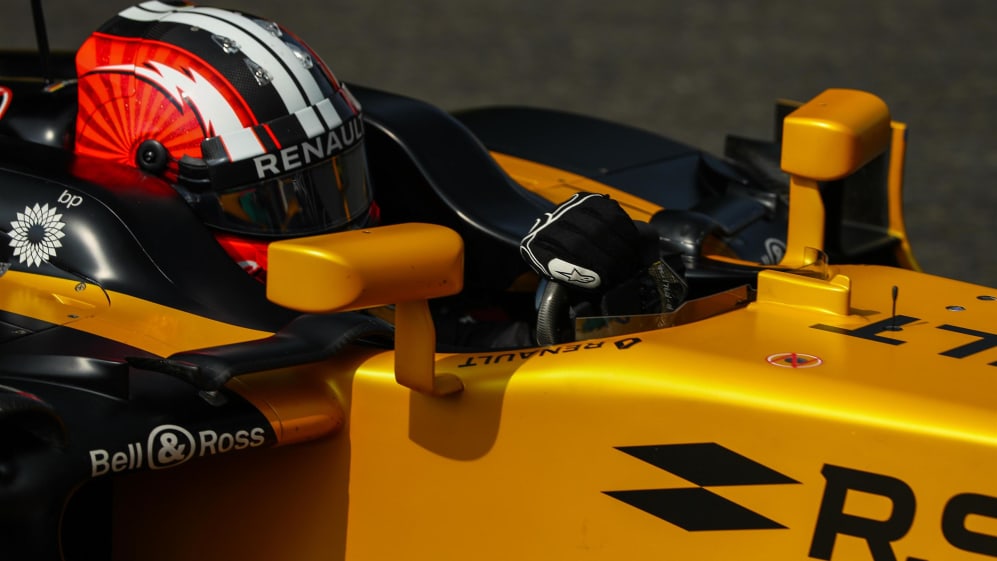 Q: Are you surprised by what is going on at Force India? You were Checo's team mate for quite some time and the two of you never had these kind of issues. Can you understand what's happening?
NH: Not really to be honest. I had and still have a good relationship with Checo. Yes, it was a very competitive relationship between us, but we also had a lot of respect for each other – but that is not saying that the two of them don't have. What I can see is that they are very close together all the time. But actually you are asking the wrong guy! (Laughs)
Q: You did have your own 'driver disagreement' when Kevin Magnussen ran you wide in Hungary, with some now infamous comments from you both afterwards. He suggested the whole thing might not have happened, had you not both had the prospect of a points finish. Do you buy that?
NH: Well, that sounds logical. But it also sounds like he is admitting having done something that was not right. But I am over it. You say something in the heat of the moment. I think it was a dialog that was quite amusing, wasn't it? People love these little dramas outside the race track – a verbal battle field! (Laughs) And as long as I stay ahead of him for the rest of the season I am happy!
Q: The tracks where you've secured good point results: Spain, Great Britain and Belgium. Is there a reason Renault have performed well on those circuits?
NH: In Spain we were just lucky. With the first-lap incident where a lot of cars dropped out I found myself in a very good position. As I said, pure luck, as car speed-wise we were still in bad shape. That position was not on merit. But Silverstone was on merit, as we brought a significant upgrade – and Spa as well.
Q: What does that mean for the races to come?
NH: Monza on my scale is more difficult, but the next three or four races look bright: Singapore, Kuala Lumpur, Suzuka and maybe also Austin. All of those, we should be in good shape.
Q: Renault are now only a point behind Haas in the battle for seventh in the standings…
NH: To be honest we are not looking at Haas – we are looking beyond that. We are looking at Williams and they are in P5. That is only 11 points away – and that should be manageable. This gap is really not too big. Anything is possible. We are in good shape, as I think from this midfield pack we have the best package going forward and that's why I think it is realistic to come in with P5 at the end of the season.
Q: That sounds like there's much hope for 2018…
NH: Absolutely. Good things are happening. The work on 2018 is in full bloom – parallel to this year. I am very much looking forward to next year.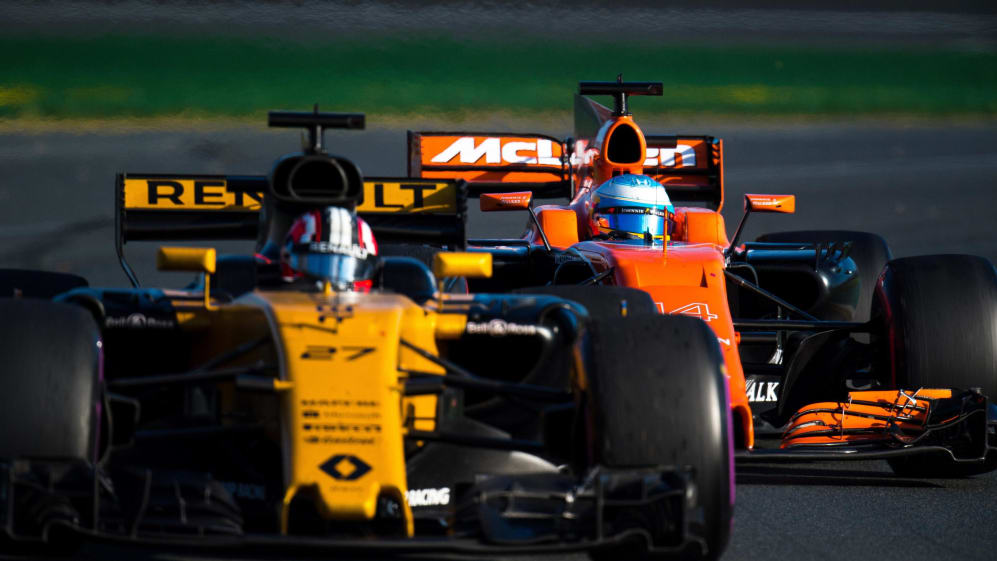 Q: You are in P10 in the driver standings – is that manageable? Carlos Sainz in P9 is only 2 points ahead…
NH: Very manageable. Who is ahead of him?
Q: You are in P10 in the driver standings – is that manageable? Carlos Sainz in P9 is only 2 points ahead…
NH: Let's see. To be honest, I personally don't look at the drivers' championship as long as I am not fighting for the title. It's a bit pointless isn't it? The constructors' championship is much more meaningful – even if I drive for myself!
Q: What do you make of the 2018 driver announcements so far?
NH: *Not much. You really don't think much about it. I am relaxed as I am in a fortunate position. My future is at Renault and I am very much looking at the time ahead of us – I don't care about any driver market rumours. *
Q: Any preference about the guy in the garage next to you for 2018?
NH: I am open to anyone, as it is not my decision. It would be quite tempting to have someone like Fernando (Alonso) next to you. That would be a huge challenge for me, but also an assessment of my own position – how I compare to him. I am not shy of anyone.
Q: Is Fernando a topic at Renault?
NH: I don't know.
Q: Your best Monza result to date was a P5 in 2013 with Sauber. What can it be in a Renault?
NH: I like it here, but is not my favourite. It ranks in the midfield somewhere on my personal favourites scale. But the place and the history is very special. The atmosphere is fantastic. I like the idea of tracks with history – tracks where racing history has been written. That strikes me.