Interview
Nico Hulkenberg Q&A: Sainz impact instant and positive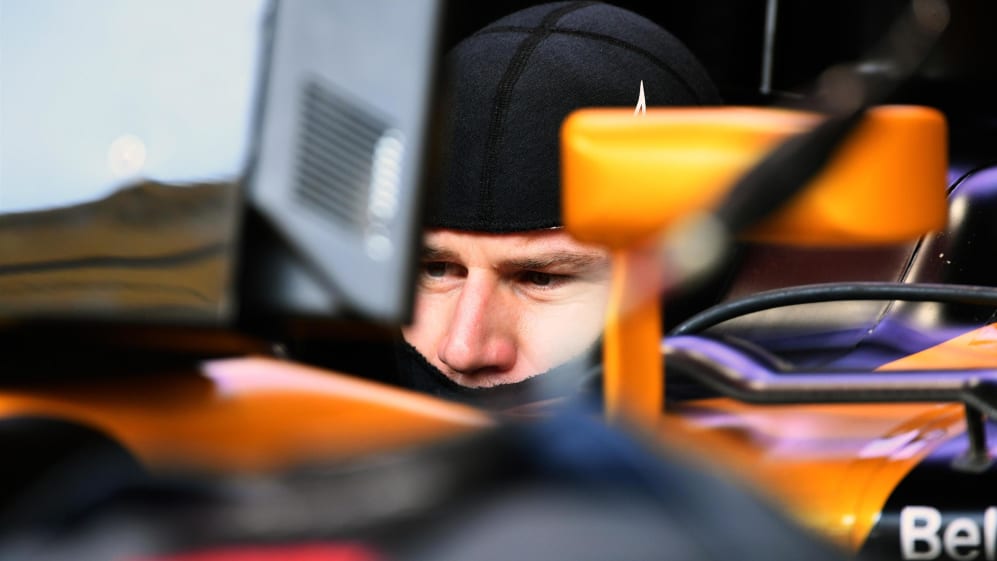 Nico Hulkenberg's de facto number-one status at Renault this season has been pretty much a given. That was until the recent arrival of Carlos Sainz – a driver with the speed and experience to really challenge the highly-regarded German. Despite the team's recent reliability woes, does their new pairing have what it takes to return the French marque to the F1 big time? We caught up with Hulkenberg for an exclusive chat ahead of this weekend's Brazilian Grand Prix to find out…
Q: Nico, since Austin you've had a new team mate in Carlos. What impact do you expect him to make?
Nico Hulkenberg: It will have a dramatic impact on my Spanish! (Laughs) The Spanish lessons are welcome and we are moving in the right direction. On top of that he is a young, aspiring and quick driver. He is fast and has straightaway had a positive impact on the team. We are pushing each other, so this is all very positive for the team – and its future. It's cool working with him and so far we have so far a good relationship.
Q: Renault qualified both cars in the top ten in Mexico, but then an unlucky race meant you missed the opportunity to move up a place in the constructors' championship. Sixth now looks the best-case scenario – is that the plan?
NH: Well, yes, for the moment we need to forget a bit about the constructors' championship and take it race weekend by race weekend. At these two remaining race weekends we have to maximise what we have and also, very importantly, see the chequered flag – simply to finish the race and get results and data, data, data! But sure, Mexico has taken away a very good chance of finishing in P5. That's even more disappointing given both our qualifying results there.
Q: Can you talk us through your Mexican race – and your acrobatic antics jumping out of the car with both feet? It looked sporty, but no doubt had a serious background…
NH: Ha, yes we had some problems – an MGU-K failure. And with telemetry a bit slow the team can't be one hundred percent sure if the car is safe at that crucial moment, so they were cautious, telling me to do this 'safe jump' – basically not to make a bridge between the ground and the car, so as to avoid an electric shock. It maybe sounded dramatic and it looked a bit strange, but that is pretty usual for drivers. Sure, it was a frustrating moment for all in the team – having to park the car and eventually losing a good result – as the race was looking pretty promising.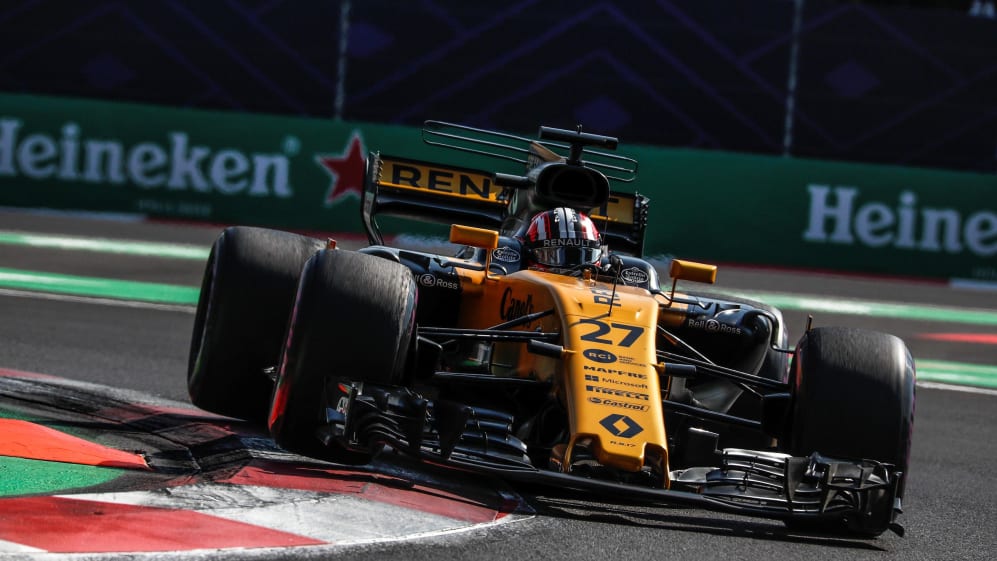 Q: In terms of the Renault power unit, Mexico was a very strange race. Four of the six Renault-powered cars retired; one – Max Verstappen – won the race; and one – Pierre Gasly – finished last. What do you make of that unusual result?
NH: Yeah, really mixed feelings about it. It is absolutely unusual that one car wins the race while all others have serious problems. The failure that I suffered was not temperature related – it was just a genuine failure that occurred, a bit of an isolated failure. But yes, we had quite a few issues lately and are working hard to get on top of them. But as always in F1, there is no silver bullet to fix problems – it takes time!
Q: The Renault team are reportedly planning an all-new car for 2018. How far along is the development – and what will be the major revisions, given that there are no big rule changes for next season?
NH: I don't think that we are planning a completely new car. As the rules stay consistent it's more of an evolution. So no new concept, but building on what we have, minus the issues that we've been facing this year. Hopefully! (Laughs) The aim is to reduce the gap to the top teams – significantly.
Q: Describe your 2017 season with Renault? What is different from all the other teams you've been with?
NH: The works team element. It's a much bigger operation. For the first time I feel that I represent a car brand – a global group. The PR work has gone up significantly – to represent Renault wherever they have a big market share on this globe – but that's fair enough. To be honest, I like that experience.
Q: In eight years of F1 racing you have changed teams four times – from Williams to Force India, to Sauber, back to Force India, and now Renault. Do you have the feeling that you've finally arrived at a place to fulfil your racing ambitions?
NH: Ha, sounds like I am a hell of a diva! (Laughs) But yes, the answer is a clear yes! I am with a team where I feel really happy – and hey, it's a works team! It's our first year together, with a couple of years to go, and we have very precise plans of what we want to achieve together. I see all the signs: the commitment of the Renault brand, the hiring of new people, the hard work from everybody in the team. Now we have to make it happen!