Interview
Nico Hulkenberg Q&A: Silverstone corner speeds 'a bit insane'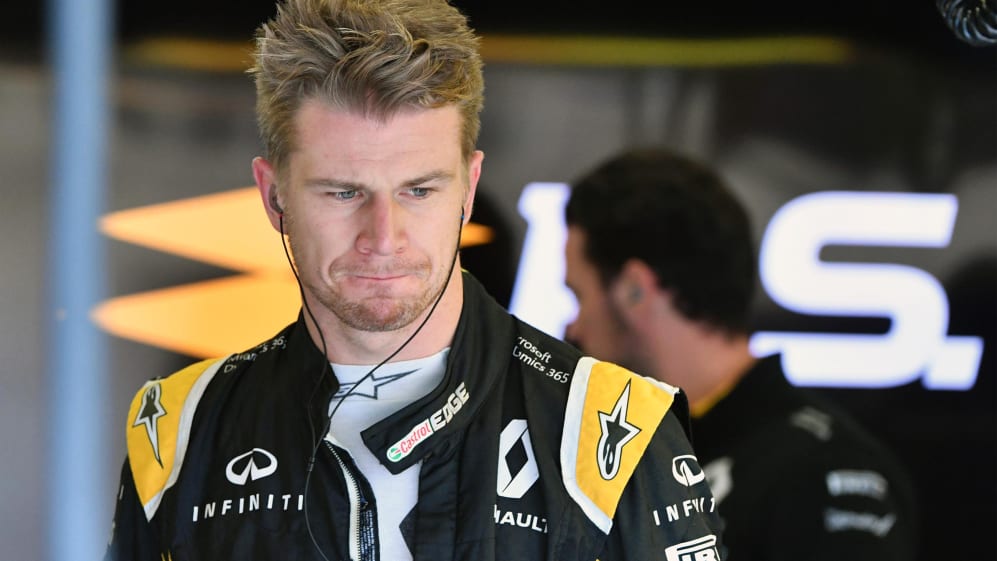 He's not scored in the last couple of races, but after an encouraging seventh place in Friday practice, Renault's Nico Hulkenberg hopes this weekend's British round could see him back in the points. One thing is for certain: the German is enjoying the challenge of Silverstone in 2017-spec machinery, as he explained in an exclusive chat with Formula1.com…
Q: Silverstone has typically been a good race for you. Is there a particular reason?
Nico Hulkenberg: I enjoy Silverstone – it is all about the flow. You get a good rhythm here. I love high-speed corners – I am not a 'hairpin' kind of guy'! (Laughs) Stop-and-go corners? No thanks!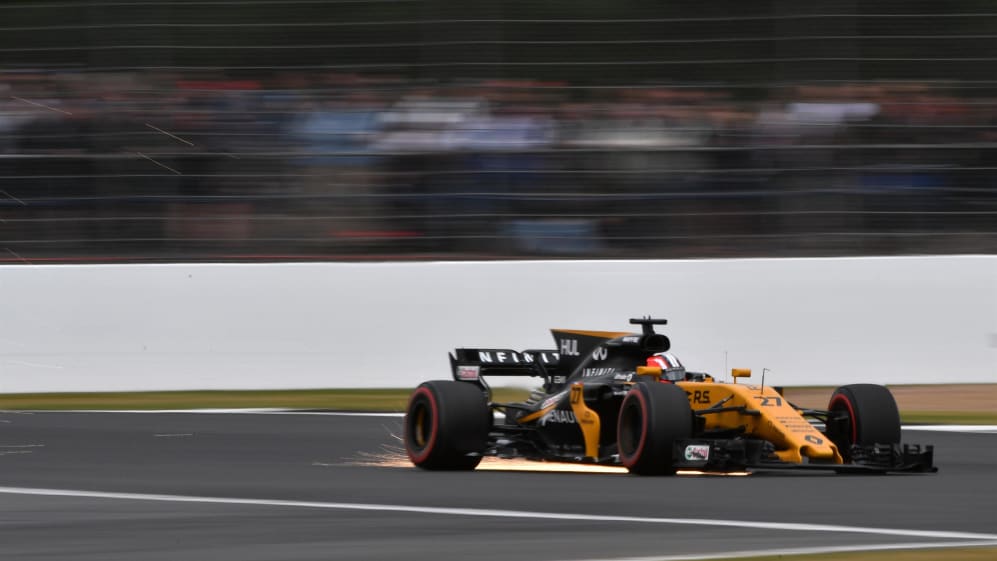 Q: Can you talk us through a lap off the top of your head?
NH: Silverstone is just 'crazy' fast! It looks fast even from the outside, but from the inside it is spectacular, incredibly dynamic. The corner speeds that we do here are a bit insane – but fun and challenging! And with all the history and tradition here, it is a fantastic race weekend! I think all the drivers love it.
Q: What part of the track is your personal favourite?
NH: From Turn 9 onwards: Copse, Maggotts, Becketts and Chapel - that is cool and bloody fast! You need to be balls-out. (Laughs)
Q: We have learned that Renault will introduce engine upgrades in stages, rather than in one massive update – so what does Silverstone bring in terms of car updates?
NH: We have a new floor here – and from what we have seen so far today it worked decently. And I have strong hopes that we will find more pace tomorrow after analysing the data. We do have a lot of hopes that the floor will change the characteristics of the car.
Q: Silverstone marks the midseason point in 2017 - so perhaps a good time to look at the interim balance sheet. What do you see in your credit and debit account?
NH: Are we really already in midseason? Is this really race number ten? Gee, incredible how time flies. Ok then, let's have a look. On the credit side I think we have 18 points, which is not too bad. It is realistic. It is what I expected going into the season. Sure, there have been races here and there where I thought we missed out on opportunities – like Baku, or Austria last week, where points would have been possible – but 'should have, could have' is not my style. Other drivers have also been in the same situation, so you take it as a man. (Laughs)
Q: Were you hoping for more than 18 points? Has it been tough? What have been the best moments so far?
NH: Let me get this straight: I always knew that this year wouldn't be easy. It's a build-up year; I know we will struggle to shine. So up until this weekend I am fairly satisfied. Sure, if you look at the bigger picture we are not satisfied with where we are, but we are in a process that will probably last another 12 to 18 months and then we really should climb up the ladder. And yes, there have been good moments: the Barcelona race was the best result we have had, and Bahrain qualifying comes to mind where I had an awesome lap. These two are the main ones that I would point out - but we are only at midseason, so the journey should only go upwards after the summer break.
Q: F1 did a showcase in the centre of London this week. Would you ever fancy a London Grand Prix? Are you a street race man?
NH: London race? Why not - if they make it fast and dynamic. But racing is one thing, the F1 showcase was another - and it was super cool! I think it was very successful. F1 has reached out to new crowds who were not necessarily hard-core F1 fans. In a big hub like London there are so many people floating around and many ran into the show and suddenly discovered that they could be F1 fans - at least that was my impression from the vibe. It was super cool. I was not in the car myself but I had a great time watching my colleagues! It would be nice if done more often – at least at tracks that are close to big cities like Budapest, Milan, Barcelona. There are a number of cool options. Bravo to everybody involved!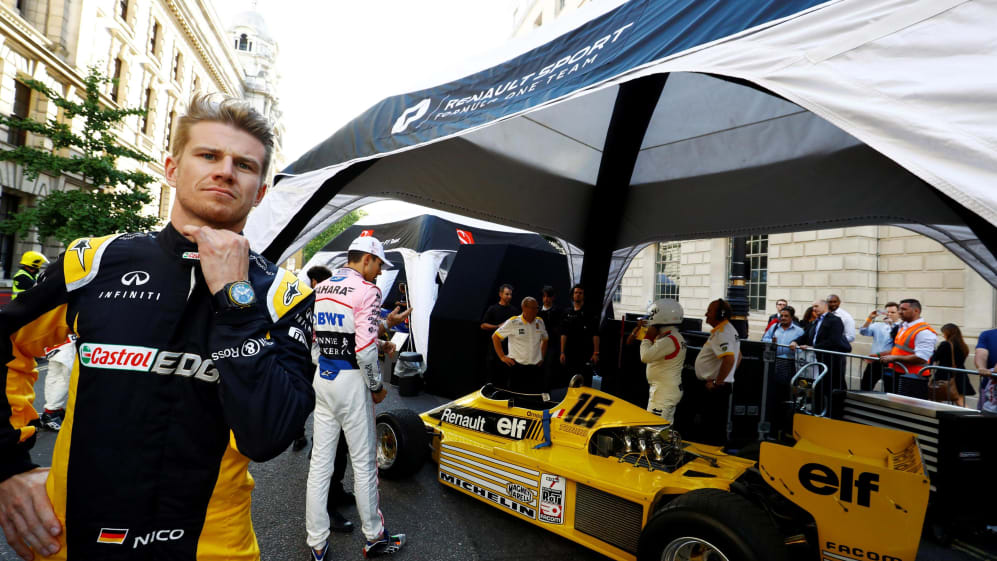 Q: There was great camaraderie between the drivers there too – is that sometimes hard to find? You live in Monaco like many other drivers – do you bump into each other?
NH: Yes, we cycle a lot together. Meeting in the morning at a particular bridge at 9am - I am not going to say more otherwise we will have too many fans there – and ride to Italy or somewhere in the mountains. That happens a lot – even if I have to admit that I am not the biggest cycling fan! And of course you meet in certain restaurants when you go for lunch or dinner. I pretty frequently play tennis with Daniil Kvyat or Daniel Ricciardo and previously with the 'other' Nico (Rosberg). Of course you just hang out with guys that you like.
Q: Sometimes you travel together. Is there a 'conference call' to establish who is joining for each race?
NH: Ha, not a conference call, but of course there has to be some sort of communication between the drivers. David Coulthard's assistant is very good at that. She 'herds and controls' the group! (Laughs) The 'Monaco travel group' makes travelling to certain races quite convenient, for example Baku or Sochi. And it's often pretty hilarious – especially on the way home!
Q: Coming back to this weekend, what are your expectations?
NH: Given what we have seen today, it should be a decent weekend. The track suits our car better than many others before. I want to have a clean weekend and take something home – preferably points!