Interview
Nico Hulkenberg Q&A: Racing 2017's 'big beasts' will be tougher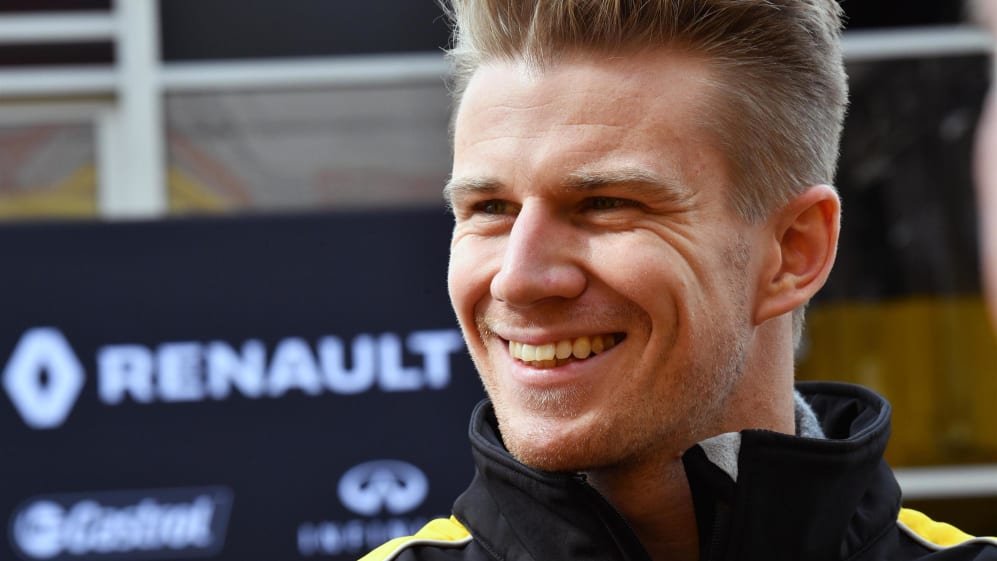 Nico Hulkenberg has a lot to get used to right now - a new team, a new car, a new power unit and a new set of regulations. No surprise, then, that the Renault star is not trying to run before he can walk. However, having sampled the French squad's R.S.17 machine in Spain this week, Hulkenberg is definitely excited by the challenge posed by the coming season. We sat down with the German for an exclusive chat in Barcelona…
Q: Nico, wider, louder, and faster cars: is that a synonym for better? What do you make of the 2017 machines?
Nico Hulkenberg: Yes, sounds like it - at least I think it does. Faster is always welcome with drivers and when the challenge level rises, then you get a separation of the men from the boys. Yes, I am all for it! And yes, that increase in downforce is really something that you feel with your whole body.
Q: What about wider cars? The tracks have not changed - what will that mean? Will we see more collisions? Or less overtaking and more strategic manoeuvring?
NH: Well, I cannot answer that question yet…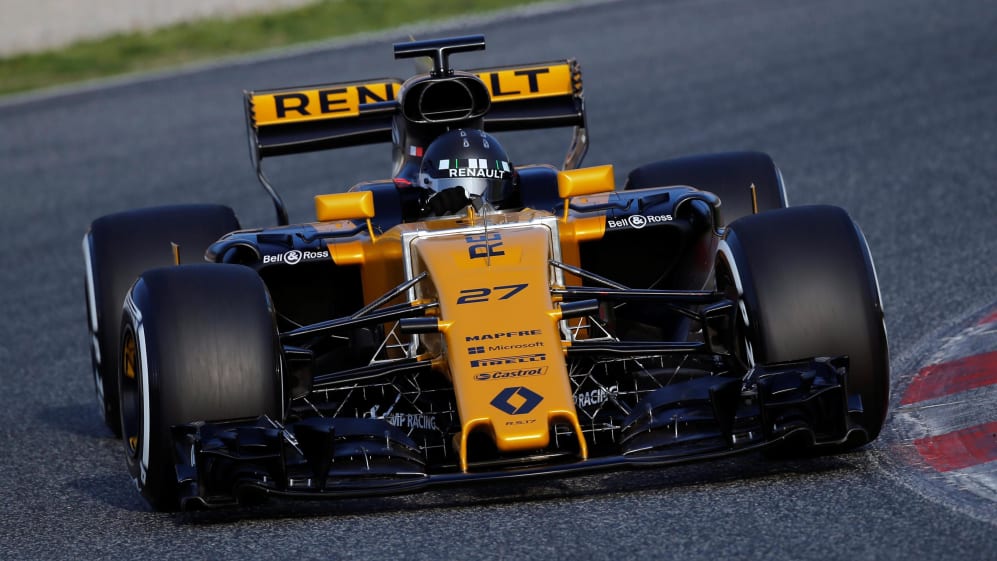 It was necessary - I can confirm that!
Q: …because this is a test and at tests you don't get challenged for track position. But what about racing?
NH: Ha, I have been on an in-lap and another car passed me and I thought, 'Wow, what big beasts these cars are - with these huge black tyres!' We definitely have to get used to them in the rear-view mirror! And, of course, we are all curious what impact that will have on the racing side. There is definitely less space compared to previous years. So yes, when I think about it my guess is that racing will get tougher. The braking zones will be shorter - and you have less time as the lap times drop. I am curious about Melbourne.
Q: The question of increased training needs has been much hyped over the last couple of weeks. Was the heavy training really a must, or was it just an easy topic for the media?
NH: It was necessary - I can confirm that! And that is after only two days of running. In the course of the season the teams will find so much more performance on the car. And I can confirm that I am fitter now than 12 months ago! __ Q: In the last couple of years racing has partly been about who is best at driving slow in crucial phases of the Grand Prix: to save fuel, to stay in the right engine mode, to look after the tyres…__
NH: When you recap the situation like that it really sounds mean! (Laughs) But believe me, that will change this season. From what I have experienced so far the tyres were consistent and the degradation was not too high, so we will all be able to push much more than in the past. But at this stage it all feels very different and new for me: a team change, a car change - that is already quite some load - but then on top these new cars. It is all very interesting for me. And I have to say in this new situation I have only just started to walk! (Laughs)
__Q: You have come from a team that finished fourth last year to one that finished ninth - now that you see the Renault team in action, what is your impression? A huge difference? __ NH: No, not really. And yes, we didn't have the best start - but who had that? You saw issues up and down the pit lane, but that is normal when you have to come to terms with cars that are so different. I am sure we can pull it together in the course of the season.
Q: It would be bold to expect to jump five places up the order. What is the target that you - and the team - want to reach?
NH: P5 is the team's target. And I will do anything I can to contribute to that. I am very optimistic that it is feasible after witnessing the team now for a couple of weeks. We probably need some time - so Melbourne is probably too early for us to shine - but it will come.
Q: So what is the target for Melbourne? To finish the race?
NH: My target is to do the best I can and have fun!
Q: Force India achieved P4 last year because both drivers delivered. Now you are partnered with Jolyon (Palmer), who had a very difficult 2016 season. Is it all on you to do the job?
NH: Well Jolyon has improved a lot in the course of 2016. It was his rookie season with a non-performing car. So I would say don't underestimate him!
__Q: Renault saw some significant personnel changes in 2016, including the departure of their team principal. Most teams that are successful have a stable workforce - is that where Renault still have to improve? __ NH: Well, I think the team already has a good structure in place and I would say that having no team principal is not an urgent matter right now. Maybe the team will decide differently in the future, but for me it is my engineers that really matter.
Q: After the early running in Barcelona, can you see already who is hot and who is not?
NH: Yeah! Mercedes is still hot - and Ferrari. Right now I would put my money on these two.