No 'blank cheque' at Renault to out-develop midfield rivals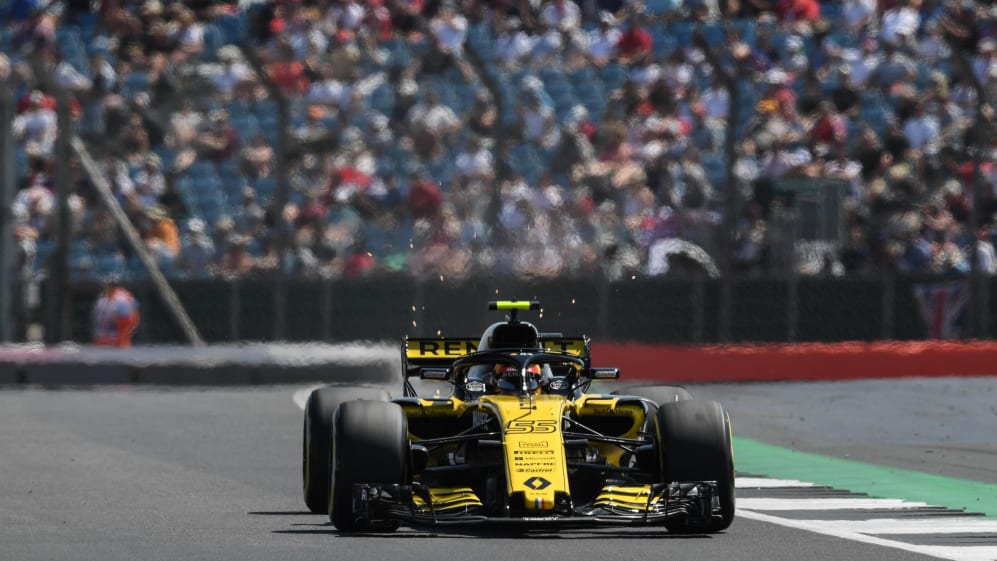 Renault are currently winning the 'best of the rest' midfield battle in Formula 1 against the established big three teams. But manufacturer backing doesn't necessarily mean that the prized fourth place in the constructors' championship is a slam dunk for the boys and girls in yellow, according to Renault's Chassis Technical Director Nick Chester.
Renault's trajectory since their return to Formula 1 as a manufacturer team in 2016 has been impressive.
In their first year back, they were ninth in the constructors' championship, scoring points in just three Grands Prix. In Year Two they consolidated their efforts to be P6 come season's end, while as of the 2018 British Grand Prix, they lie fourth in the constructors', having accumulated more points in the first 10 races of the season than they did in the last two seasons.
But although the team are clearly on the up and up, there's no time for laurel resting, what with a super-hot midfield battle – which saw Haas, Force India, Sauber and McLaren all scoring points over Formula 1's triple-header of races – currently raging.
Still, those teams are all customer squads, while Renault are a full-on manufacturer outfit, just like current pace-setters Ferrari and Mercedes. But that doesn't mean that those crucial development dollars are just a phone call to Renault's Viry-Chatillon HQ away...
"I don't think there's ever a blank cheque, unfortunately," counters Chester, who joined the Enstone squad back in 2000, and has seen it morph from Benetton into Renault into Lotus and back to Renault again.
"You have to justify what you want to do, show the value you're going to get from how you want to expand, and you have to show that you've been credible along the journey, which I think we're doing now."
We've pumped an awful lot of money into capital investment. You can see that all around the factory
That may be the case, but Chester also confirms that he and his Renault squad are enjoying a period of expansion, the scale of which might make some of their midfield companions suffer pangs of jealousy – and get Ferrari, Red Bull and Mercedes looking over their collective shoulders.
"I think we've been quite lucky," he says. "Over the last two to three years since Renault took ownership of the team, we've pumped an awful lot of money into capital investment. You can see that all around the factory.
"We've got a paint facility we didn't use to have, we've got buildings for machining chassis, and machining centres… We've got our own 60% wind tunnel. It's a really good tool – it's another area where we've had a lot of investment in the last two years to bring some of the systems up to the latest state… There's been loads of investments."
Chester confirms that, in the future, the team are looking to bring a large amount of parts production in-house, too, as "it gives you a better chance to control quality and bring lead times down". That, on top of the hiring in June of ex-Mercedes man Matthew Harman to oversee the development of the following years' cars, suggests that Renault are quite clearly looking to turn themselves into a lean, mean development machine.
But with all that said, can Renault, only just established as a safe bet to make it into Q3 and score points in races, seriously hope to be regular contenders for wins and podiums in the next couple of seasons?
"[Renault are] looking with us at what we need to do to make the next big step," Chester says. "It's just that you can only build up at a certain rate, so we've now built up a lot thinking about… what we need to do towards 2021.
"We're showing that we've been coming up in the last two years," he adds. "So a mixture of that progression and having a good plan of where we want to get to will help secure the next step."