No one's hungrier for victory than me! - Austria polesitter Bottas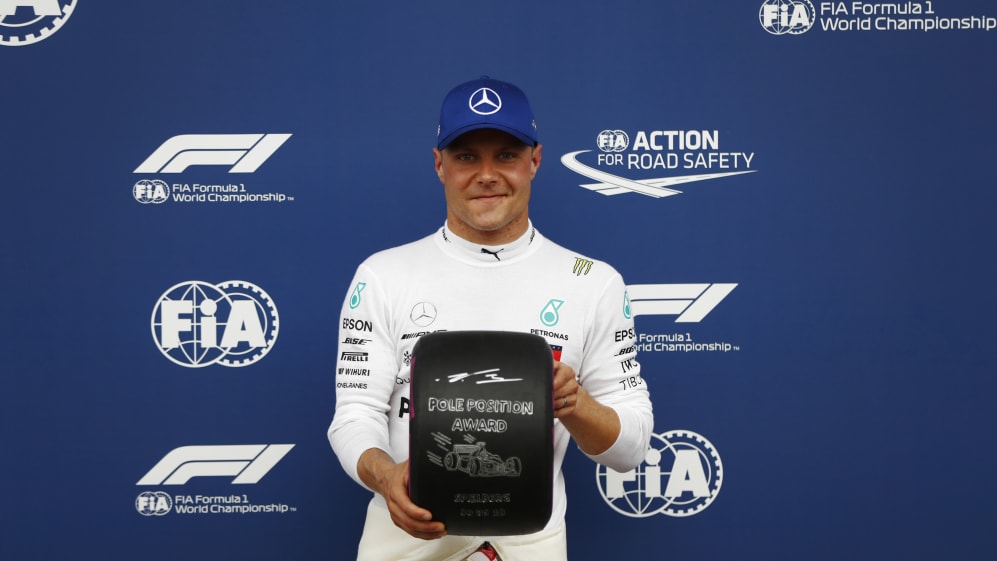 It's safe to say Valtteri Bottas loves racing in Austria. He secured his first ever podium finish in Formula 1 at the Red Bull Ring in 2014, and then memorably won here last season. And after snatching his first pole position of this season on Saturday, the Mercedes star believes no driver is hungrier to win than him this weekend…
World championship leader Lewis Hamilton may have been the quicker of the two Silver Arrows in practice, but it was Bottas who stole the show in qualifying, with a mighty last effort of 1m 03.130s - a new track record - giving him a 0.019s advantage over his team mate as Mercedes locked out the front row of the grid.
That result means Bottas has a third consecutive front-row start for the first time in his career. And, having turned two of his previous four poles into victories, you wouldn't bet against the Finn, who has finished second four times this season, securing his first win of 2018 here on Sunday.
"The whole weekend we have been making good progress with the set up," said Bottas, who, along with team mate Hamilton, was given a revised package this weekend. "We had the new bits this weekend for the car, there has been some work to get the car well balanced with those – and finally we did it.
"We just need a good clean start. Nothing amazing. No need to be a hero in Turn 1. And then go for it. I can guarantee I'm more hungry for the win than anyone on the grid now. I'm really ready for it."
Indeed, it was an incredible performance from a driver who has been unfortunate not to win this season, with the Finn following up on his initial 1m 3.264s with another belter of a lap.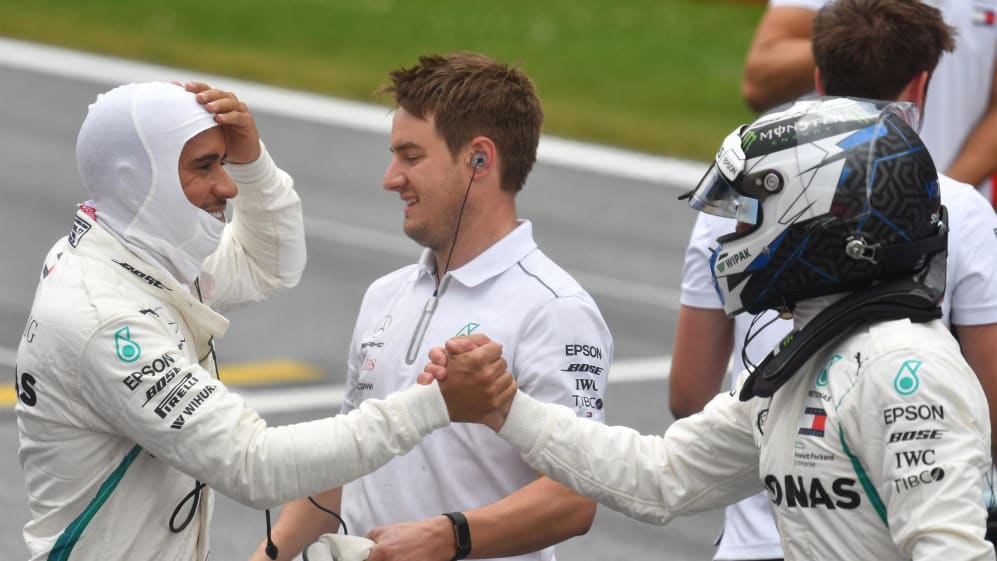 "The car felt so good. In the last run I knew there was a tenth or so I could improve from the first run and I managed to find it. Apparently I needed it…
"The first lap was really good, but there was a tiny bit of track improvement for the second run. It's always difficult to say how much. I had some good laps in qualifying three.
"The car allowed me to push. I enjoyed it. It's nice to have a good result, but it's only qualifying. We need to enjoy a bit today but it's tomorrow that counts."
Bottas is currently fourth in the drivers' championship on 92 points, having slipped back behind Red Bull's Daniel Ricciardo last weekend in France. However, a victory in Austria will certainly get him back in the hunt for a maiden F1 title.