No plan for me to play support role – Bottas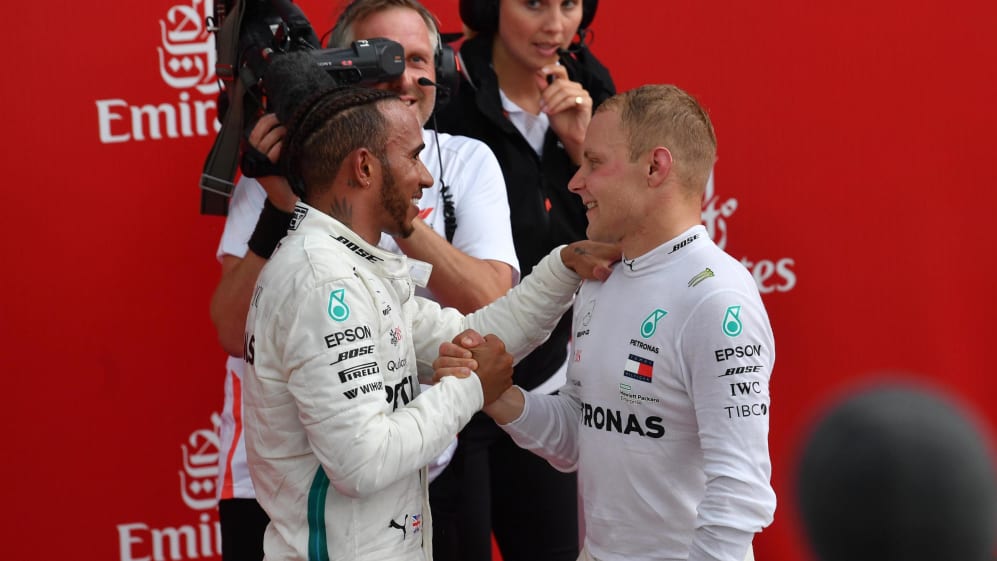 For half a lap following the end of the Safety Car period at the German Grand Prix, we were treated to a very rare sight: Valtteri Bottas going properly wheel to wheel with Mercedes team mate Lewis Hamilton in a battle for position.
Bottas, with the ink still drying on his new Mercedes contract, pushed Hamilton hard into the Turn 6 hairpin, before the pair ran side by side down into Turn 8. But then, just as it was looking like we could see some repeats of the Hamilton/Rosberg-era fireworks, the call came from Mercedes' James Vowles: "Valtteri, it's James. Please hold position, I'm sorry."
Bottas acceded, and dutifully followed his team mate home to secure a 1-2 for Mercedes, just 120km away from the marque's Stuttgart headquarters. It was a great day for the team in front of some of Mercedes' top brass – but should Bottas be worried that his team were so quick to clip his wings when they saw the two silver cars starting to duck and dive around each other?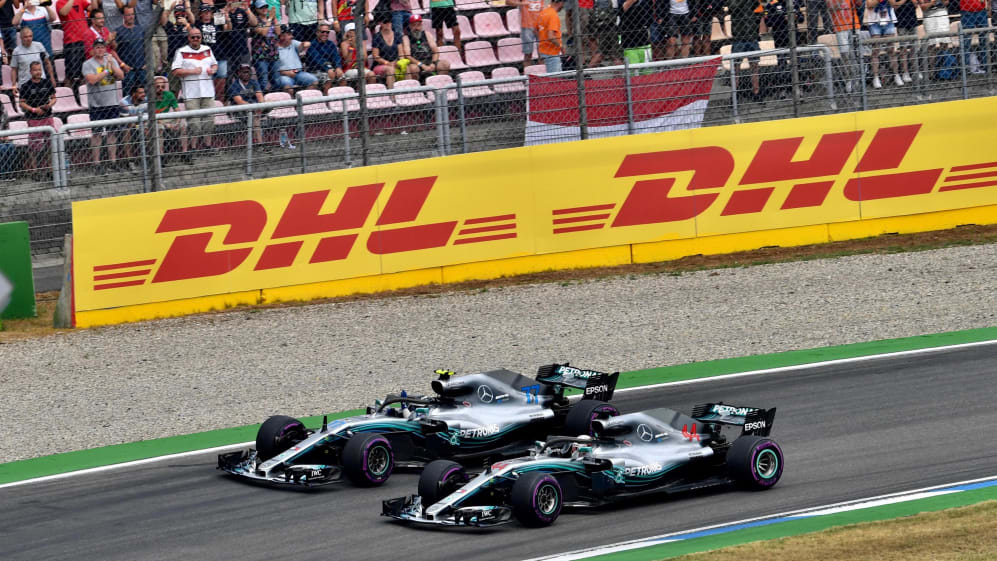 "I do believe we are still allowed to race freely," he said, ahead of the Hungarian Grand Prix weekend. "Obviously it always goes case by case, but there's no plan in place at the moment for me being at all in the support role. So we're still on equal terms and that's the plan for now. Hopefully it will continue until the end of the year."
Compared to their rivals Ferrari, Mercedes endured a tough triple header of races leading into the German Grand Prix. Their drivers suffered a double retirement in Austria before conceding a win to Ferrari at Silverstone, while Bottas was hit by Sebastian Vettel on Lap 1 in France, which left him having to recover back to seventh.
"I think with all the difficult races we had on the triple header, we lost so many points with different courses, and I kind of get the team's decision," said Bottas. "We were side by side a couple of times and they wanted to get those points."
However, the Finn repeated that he was adamant that he wasn't slipping into a number-two role at Mercedes, despite currently lagging some 66 points behind Hamilton in the drivers' standings.
"I'm very confident they would have done the same if I was in the lead," said Bottas. "There's been no decisions or anything like that made that I would be in a different role than Lewis. We're still both trying to collect maximum points, trying to always win the race. We always have equal chance for that."
Watch the video below to relive Hamilton and Bottas' Germany duel...