Norris hoping for 'a big race' at home after another strong qualifying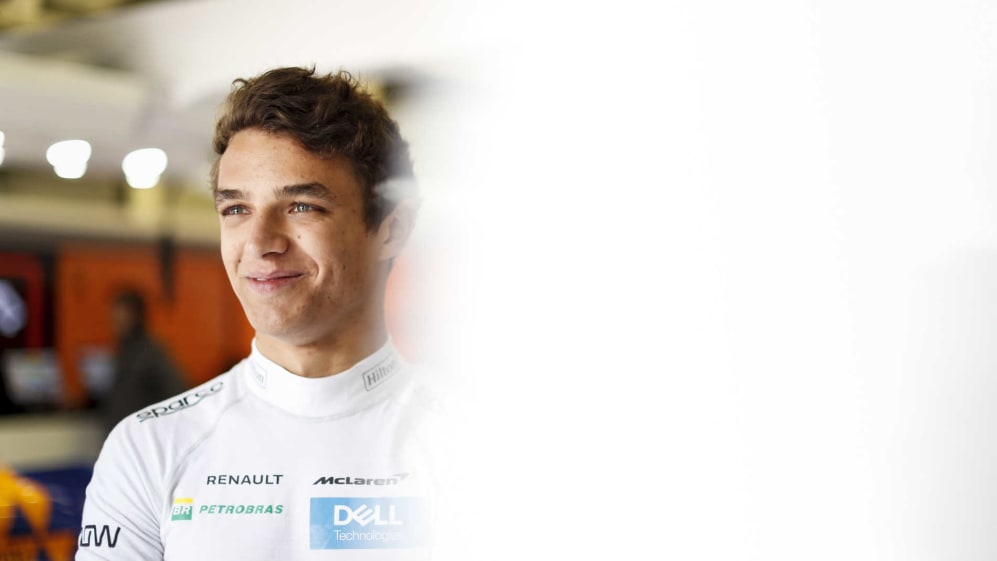 Lando Norris has secured a place at the head of a competitive midfield for his first home Grand Prix, and now he's relishing the chance to deliver a 'big race' for McLaren at Silverstone.
At 19, the British racer will have plenty more chances to captivate crowds at Silverstone, especially now that the self-styled 'home of British motor racing' is here to stay for five more years, but Norris knows there's no time like the present, as he starts eighth on the grid behind Renault's Daniel Ricciardo.
"The whole weekend has been pretty cool so far," he said. "It's exciting: Tomorrow's the big day. As much as I love Saturday, Sunday's always a little better. I'm looking forward to it and I just hope it can be a 'big' race."
It was a fourth-consecutive Q3 appearance for the recently re-signed McLaren driver. Eighth on the grid in the Canadian Grand Prix, fifth on the grid for France and again in Austria – but regularly qualifying in the top 10 still doesn't feel routine for the rookie.
"I wouldn't say it feels normal," explained Norris. "I'm still very excited for the whole team and also myself to get into Q3 because I know I must've done a good job.
"It's not like we're easily quick enough that Q3 is an easy thing to do. It's the same today: A small mistake can still cost you getting into Q3, so we have to get into Q3 off of pure performance and bring the lap together and really nail it, and that brings me confidence.
"Of course, when we don't get into Q3 it's very disappointing, especially because in the last few attempts we have done, but I don't think it's a massive surprise if we – like Carlos [P12] today or me in another race – don't get into Q3. I still love it and I'm still very proud to get into Q3."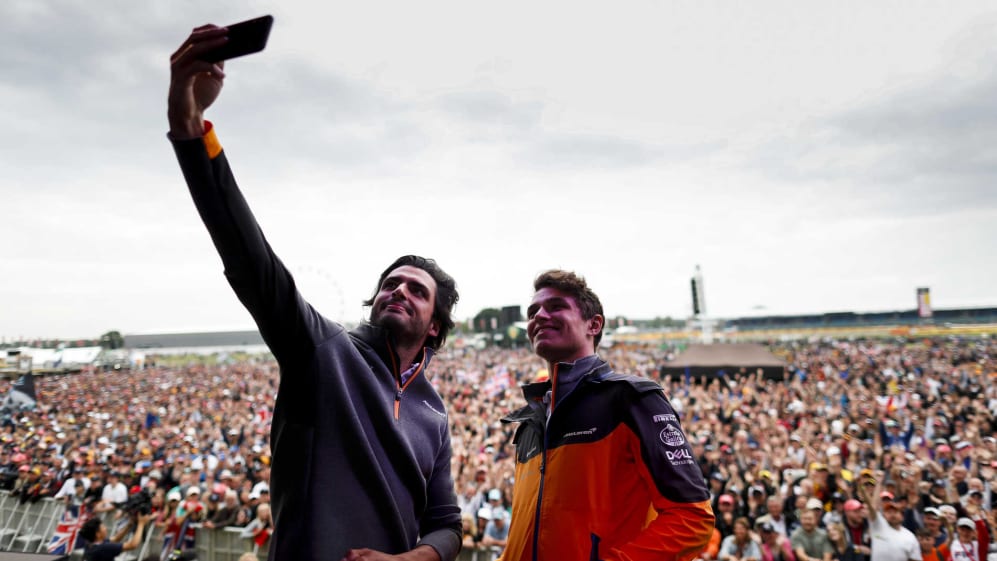 Norris was nearly four-tenths faster than Ricciardo in Q1, but he was slowed by a gusty Silverstone in the following sessions, making it even more difficult to secure eighth-place.
Qualifying highlights and report
"It was a reasonably good qualifying, Q1 started very well and the wind changed a little bit, started to catch me out, and I made a couple of mistakes, small oversteers here and there and yeah. I just couldn't improve as much as what other teams could do so we need to investigate a little bit from that side of things.
"But from what I feel I could have done – maybe there was one position better – but I'm happy with P8," he said.
Now, it's the low-speed corner pace that Norris feels McLaren need to work on in its quest for fourth and beyond in the constructors' standings.
"I think we knew before this weekend where we were strong, where we were weak, and we weren't overly confident coming into the weekend, 'we were going to be amazing' or anything like that. Sector 1 was our worst sector and those corners, which are both very slow speed, so yeah. I wouldn't– we already knew, we had confirmed in the previous few races what's good and what's bad, it's the same again. We just need to push in that area."
Tomorrow, he'll go toe-to-toe with Ricciardo and hope to deliver in front of the home fans. But, in what seems quintessentially Norris, he's keeping his expectations in check until the big day finally dawns.
"I think today Renault were just in front of us, I think their relative pace compared to pole and the top-three teams was normal and they just did a better job altogether, so at the moment they're the quicker car."
Now it's up to Norris to give the home crowd – particularly those cheering on home team McLaren – something to shout about.