Norris praises 'amazing job' from McLaren after recent updates net Silverstone podium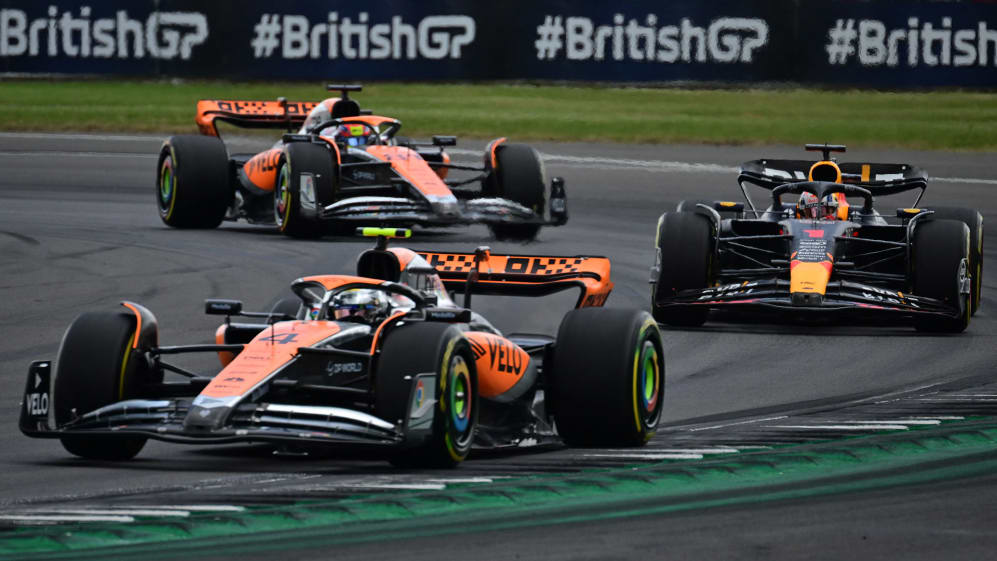 Lando Norris cut an elated figure in the immediate aftermath of the British Grand Prix, having made the most of McLaren's heavily updated car to convert second on the grid into second position in the race behind Red Bull rival Max Verstappen.
Norris and team mate Oscar Piastri – the Australian rookie also running the updates the team debuted last time out in Austria – emerged as Verstappen's nearest challengers throughout the weekend at Silverstone, securing remarkable P2 and P3 grid slots.
READ MORE: Verstappen heads local heroes Norris and Hamilton to claim British Grand Prix win
On race day, Norris passed Verstappen as the lights went out to hold the lead, then dropped back to second a handful of laps in, with Piastri poised to join him on the podium until pitting moments before a Safety Car was deployed, allowing Mercedes' Lewis Hamilton to jump him for third.
It was during the Safety Car that several rivals moved to the soft compound tyre, while Piastri and Norris had taken on softs. This yielded a thrilling battle between Norris and Hamilton over second place, with the younger Briton winning out for a memorable result.
Speaking post-race, Norris said: "I just want to say a big thanks first of all to the whole team. They've done an amazing job and none of this would be possible without the hard work that they've been putting in. It's pretty amazing, pretty insane.
"It was an amazing fight with Lewis, to hold him off. I made a few too many mistakes, maybe, but I did what I could. I brought the fight to Max for as long as possible. It's a long, lonely race when you're just in the middle, but it's amazing."
DRIVER OF THE DAY: Sensational Norris gets your Silverstone vote
As for the move to hards, rather than softs, under the Safety Car, he joked: "I think they just wanted to give me a bit more of a test, I guess! That's what [team boss] Zak [Brown] said, anyway, probably Zak called the shots on that one.
"I wanted the softs, I feel like it made a bit more sense, especially with the Safety Car coming out, but I don't care, I'm P2, so it's all good!"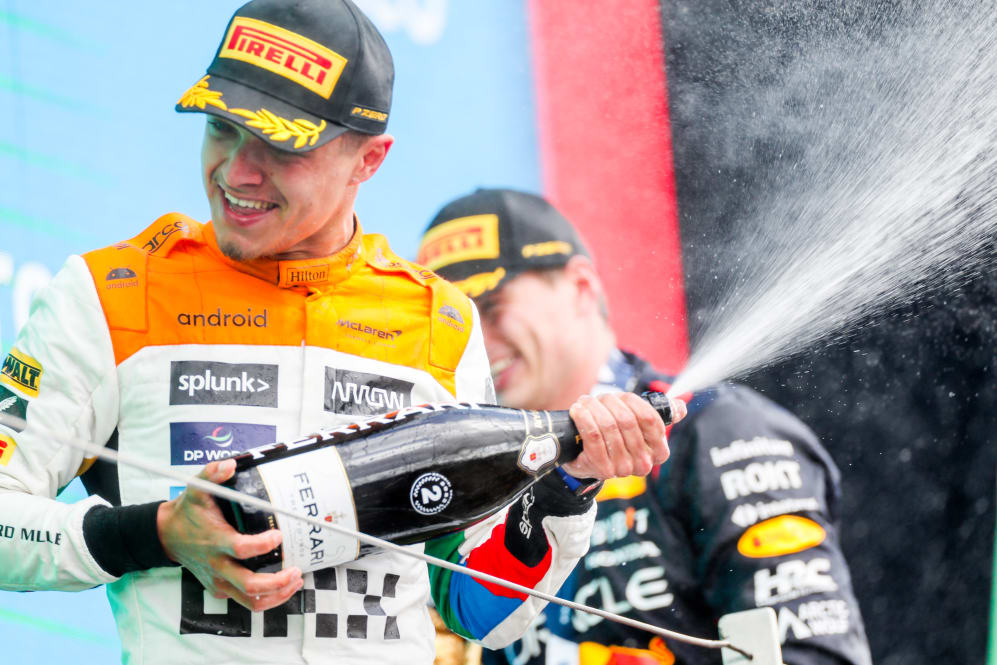 Norris then offered a final word of praise for the support he, McLaren and the rest of the British drivers and teams received from the passionate home crowd throughout the weekend.
"The whole in-lap I was just trying to wave to everyone, so a big thanks to all the British fans out here supporting all of us, also for McLaren," he said.
AS IT HAPPENED: Follow all the action from the 2023 British Grand Prix
"Honestly, we should have had a P2 and P3, Oscar did an amazing job all weekend and he should have been P3 today without the Safety Car, so a shame, he deserved it, but the fans are amazing, so a big thanks to all of them."