Norris unfazed about McLaren pit stops for US despite Mexican GP issue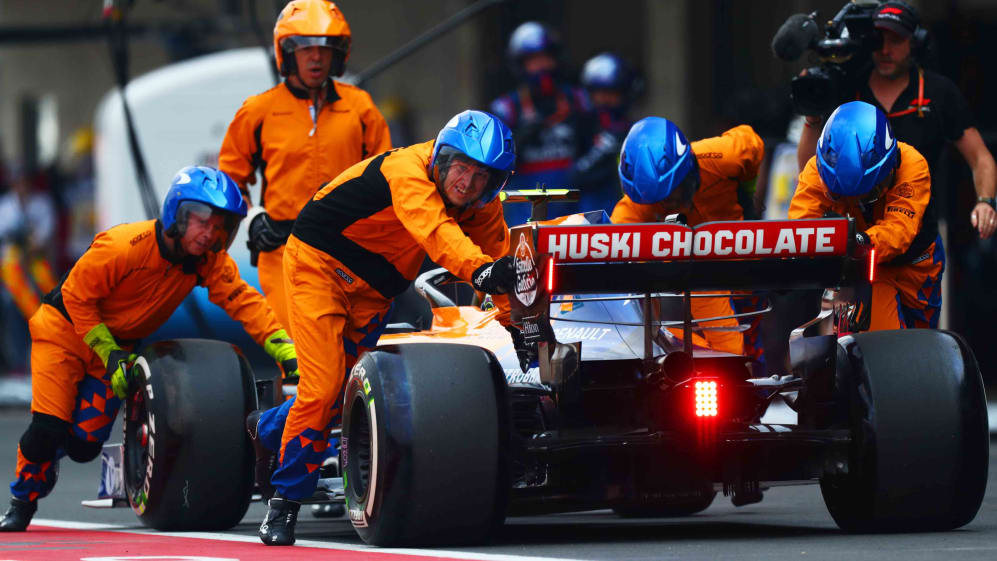 A pit stop error ruined Lando Norris's Mexican Grand Prix as his McLaren's wheel nut was cross-threaded and though he rejoined, his car was later retired. But he sees no reason to worry for the US GP at the Circuit of the Americas because the team have "solutions" at the ready...
McLaren didn't bring home any points in Mexico, a shock result for the team occupying fourth in the standings, and Norris spoke candidly of his disappointment approaching the United States Grand Prix in Austin.
"It was not a great race for us as a team, especially after our qualifying position; a good chance to score some more points," he said. "There's obvious things – my race was put down pretty quickly with the pit stop, so there's something that's easy and understood in terms of what the problem was – but fixing it isn't something that's going to happen overnight."
Team mate Carlos Sainz had similar trouble in the pits at Monza as the front wheel of his car came away at the end of the pit lane back in September.
But Norris maintained that the team is unaffected going into Austin.
"It doesn't happen often," he added. "At the same time it's not like we're worried about pit stops or anything, it's just, we can be a bit unlucky – and this time was the first pit stop that I had when I was a bit unlucky.
"I'm not so worried about that, the team have solutions in the pipelines which is good."
This weekend could pose another challenge for McLaren and their rivals with track temperatures much lower than expected, which could make warming up the tyres – and keeping them in that all-important window for performance – a difficult task.
Norris, though, was nonplussed. "I wouldn't say we're worried about the track temperatures or anything," he said. "It's just how it is. It's similar to Barcelona pre-season.
GALLERY: Every angle of the 2021 F1 car
"It might be a bit difficult to get the tyres in the window or so on but I'm hoping it will play a little bit more to our strengths than our weaknesses."
McLaren's mixed set of results at COTA – where Norris tested for the team in 2018 – don't make for encouraging reading for the papaya-bedecked squad. The last time they scored points in Texas was through Jenson Button and Fernando Alonso in 2016 – when the Spaniard managed a stunning fifth-place finish…