Norris 'unharmed but shaken' say McLaren, after he was mugged at the Euro 2020 final at Wembley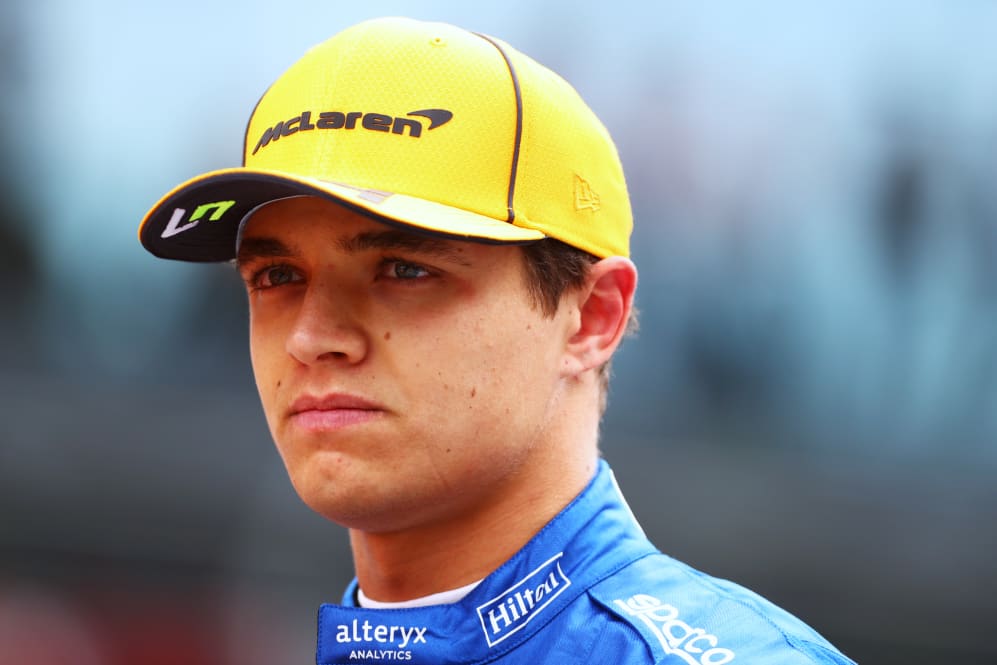 Lando Norris was mugged after watching the Euro 2020 football final between England and Italy at Wembley Stadium on Sunday, his McLaren Formula 1 team have said.
The Briton, who has scored in every race this year and taken three podiums, posted pictures of himself at the game, which was won by Italy on penalties.
It then emerged his watch was stolen after the conclusion of the game.
"McLaren Racing can confirm that Lando Norris was involved in an incident, after the Euro 2020 final match at Wembley, during which the watch he was wearing was taken," said a team statement.
READ MORE: Alonso tells Norris: 'Lando, you're a rock star!' in latest helmet swap message
Thankfully, Lando was unharmed but he is understandably shaken
"Thankfully, Lando was unharmed but he is understandably shaken. The team is supporting Lando and we are sure that racing fans will join us in wishing him all the best for the British Grand Prix this weekend.
"As this is now a police matter we cannot comment further."
On Tuesday, Norris posted a message to his fans on Instagram, thanking them for their support. "Thanks for all the messages everyone," he wrote. "Really means a lot to see so many messages of kindness and love from you all.
"Thought I'd let you know that I'm doing well and trying to make sure I'm ready and in the right zone for this weekend to perform at my best. Love you all and can't wait to see so many of you back at the track this weekend."
A series of arrests were made by police at Wembley Stadium, with images showing a number of people breaching security cordons before the start of the game.
Norris is currently fourth in the drivers' championship, having already accrued his highest ever points tally of 101 after nine races.
He heads to his home race at Silverstone this weekend hoping to improve on his previous best-finish of fifth at the venue.