'Not how I wanted it to end' – Latifi rues dramatic final race at Yas Marina but vows to 'remember the positives' from time in F1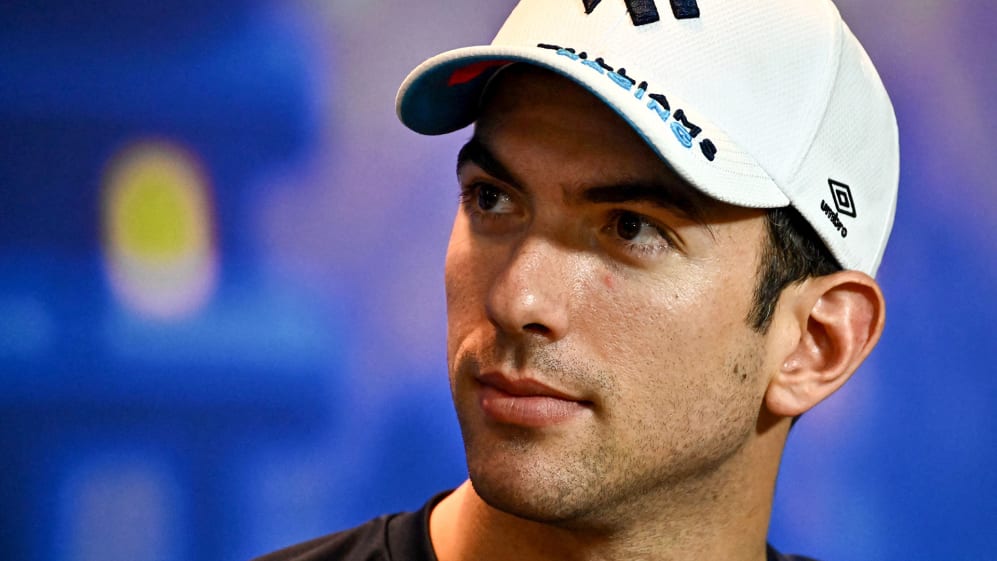 Nicholas Latifi was left frustrated by a compromised end to his time in F1 after colliding with a rival and suffering technical problems during the Abu Dhabi Grand Prix – but stressed that he will walk away from the sport focused on the "high moments".
Sunday's race at Yas Marina marked Latifi's 61st and last start for Williams after the Grove team gave the Canadian his F1 debut in 2020, with highlights including points finishes in Hungary and Belgium the following season, along with a Q3 appearance in Britain and another top-10 finish in Japan this year.
However, there would be no such highs on his farewell weekend in the Middle East as Latifi dropped out in Q1 and endured a quiet race before being sent rearwards into the barriers by Mick Schumacher's failed move at the Turn 5 hairpin.
READ MORE: 6 Winners and 5 Losers from Abu Dhabi – Who signed off their season in style?
Following a lengthy pit stop for an inspection of the damage, and an electrical issue hampering his efforts when he returned to the track, Latifi retired from the race with two laps remaining – leaving him 19th out of 20 drivers in the final classification.
Put to him that his farewell race hadn't been ideal, Latifi said: "No, definitely not. But again, we just didn't have the pace regardless. We struggled at the start, losing touch of the pack, and then obviously [had] the incident with Mick, which really put us out.
"We had some kind of electrical problem at the end; I was losing the electronics on the car and getting a lot of smoke through the cockpit. I was kind of waiting for the thing to light on fire! But I managed to get it back to the pits. Not how you want to end the last one, but it is what it is."
Although the curtain has come down on his F1 career, at least for the short-term, Latifi chose to take away the positives ahead of his next move – the 27-year-old recently telling the Beyond The Grid podcast that his future plans are yet to be settled.
"It's been an experience, for sure. I'm grateful to have had these [three] years in F1 – they've been very character-building, to say the least," added Latifi, who will be replaced at Williams by F2 race winner Logan Sargeant next year.
GALLERY: Check out Alonso, Gasly, Piastri and more as they debut for their new teams in Abu Dhabi test
"Obviously there's been many more low moments than high moments, but that's a bit of a saying for motorsport. There's been many, like I say, good memories along the way, a lot of strong bonds and relationships. I'll try and focus on those and remember those positives."
Latifi ended his third and final season with Williams 20th in the drivers' standings on two points, two behind team mate Alex Albon and level with the squad's Italian Grand Prix stand-in, Nyck de Vries.