Nothing has gone right this weekend – Vandoorne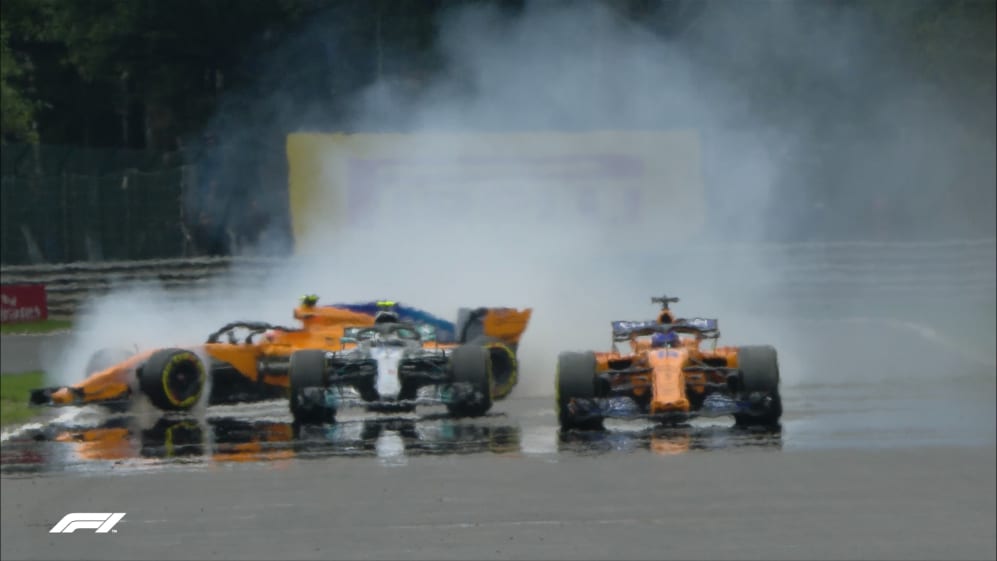 Stoffel Vandoorne headed to his home race in Belgium keen to have a strong weekend and build a case to his McLaren team that he is worth keeping on-board next season. But as he admits, "nothing has gone right"…
Vandoorne finished last in all three practice sessions at Spa-Francorchamps, and was lucky to escape unscathed after a misunderstanding with Valtteri Bottas in FP3 (see video above). He followed that up with last in qualifying, marking the second time in the last three races that he has propped up the qualifying timesheets and sixth time in a row he's been knocked out of Q1.
Worse still, he has now been outqualified by Fernando Alonso for 18 consecutive Grands Prix. With McLaren currently evaluating who they will slot in alongside Carlos Sainz next season, the stats make for grim reading on face value, even if the Belgian insists they don't tell the full story.
"The general performance explains pretty much everything," said Vandoorne. "We've been last in almost every session. There have been so many problems this weekend. I don't think there were any surprises in qualifying.
"We tried to play every card today, with a bit of slipstreaming as well. We didn't really progress anything more, so I don't think it would have made a huge difference.
"It has been a very troublesome weekend, we struggled in every session. Nothing has gone right. In the end the performance is not really surprising.
"We have been struggling all weekend. As a team we have not really done well enough. We knew these couple of races we'd struggle a bit more, especially the high efficiency circuits, they seem to hurt us really badly."
Vandoorne was nearly four tenths of a second slower than Alonso in Q1, with both orange cars getting eliminated in Q1.
And it could be a long afternoon tomorrow, with data suggesting McLaren are ninth best out of 10 in terms of race pace, around two seconds per lap off the pace.
"[Tomorrow] is not going to depend on our performance, it will depend a bit on weather conditions [and if] we get some luck at the start or something else," said Vandoorne.
"Pure pace wise we will not be in a position to score points. So we will have to be a bit lucky, have a good strategy and see what happens."