'Nothing you change on the car makes a difference' – Mercedes drivers frustrated after tough Friday in Australia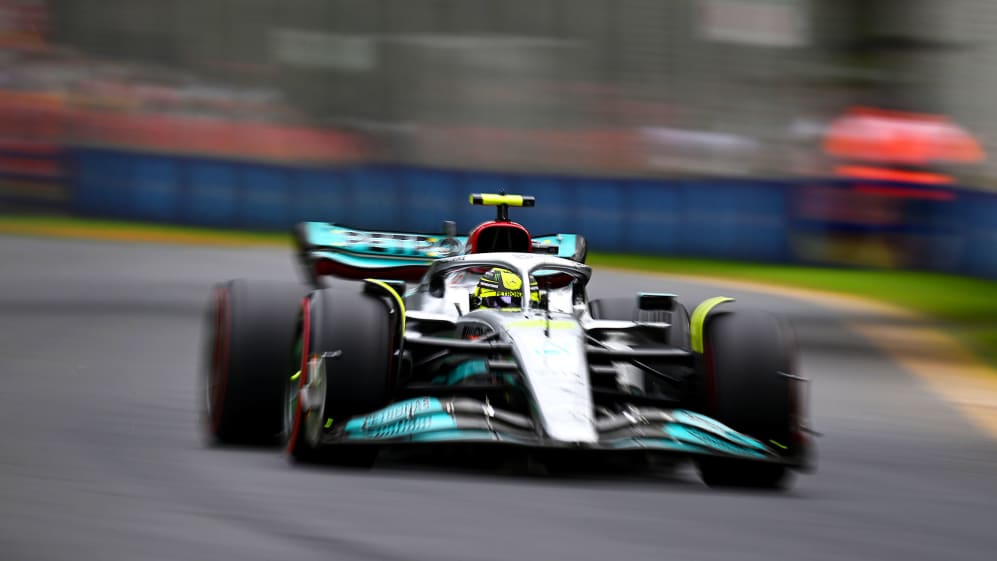 Neither Lewis Hamilton nor George Russell troubled the top 10 in Free Practice 2 for the Australian Grand Prix – both drivers giving a downcast view of Mercedes' current performance struggles at the end of Friday.
Hamilton went P7 in FP1 as Russell took P12. But come the late afternoon conditions of FP2, Russell was Mercedes' leading driver in P11 (1.234s off the pace) while his team mate went P13. The seven-time champion survived a lairy off-track moment at Turn 12 before clocking a lap 1.543s off top spot – Hamilton's frustration evident in the end-of-day interviews.
FP2: Leclerc leads Verstappen in second Australian GP practice session
"I feel OK, it was just a difficult session," said Hamilton. "It's just nothing you change on the car makes a difference at the moment, so that's the difficult thing. You get in very optimistic and then you make changes and then it doesn't really seem to want to improve. We made some changes going into P2; P1 was better and then P2 ended up being a bit harder for me, so I don't know. It's a tricky car.
"There's just not a lot we can do," he added. "It's the way it is so we'll just have to drive with it. That's the frustrating thing because you're trying to push and you're trying to catch, and even when you do a decent lap, it's 1.2s down. So it's difficult."
FP2 saw Mercedes finish as the seventh-best team on paper on one-lap pace, behind Ferrari, Red Bull, Alpine, Alfa Romeo, McLaren and AlphaTauri. And Russell conceded that it wasn't the sort of performance that the eight-time constructors' champions expected from themselves.
"There's quite a few midfield cars ahead of us, and obviously we're quite a long way off the pace at the front, so we need to work hard tonight, understand the limitations," he said. "The car felt alright, didn't feel too bad, but it was a bit strange – on my soft tyre I just kept on improving and improving. I know a few drivers did that, but it seemed a little bit more extravagant from our side of things.
READ MORE: Verstappen shrugs off gap to Ferrari as he says Red Bull 'more or less' on their pace at Albert Park
"We're definitely porpoising pretty badly in Turn 9," he added. "It's probably the most severe I've experienced. But I think it's just something that we'll have to deal with for the time being. We believe that's the fastest way around the track, but maybe it's not.
"We need to keep digging into the data and understand. We've sort of gone left, right and centre with the set-up, and all have resulted in a similar outcome, so we need to try and get on top of things and understand why."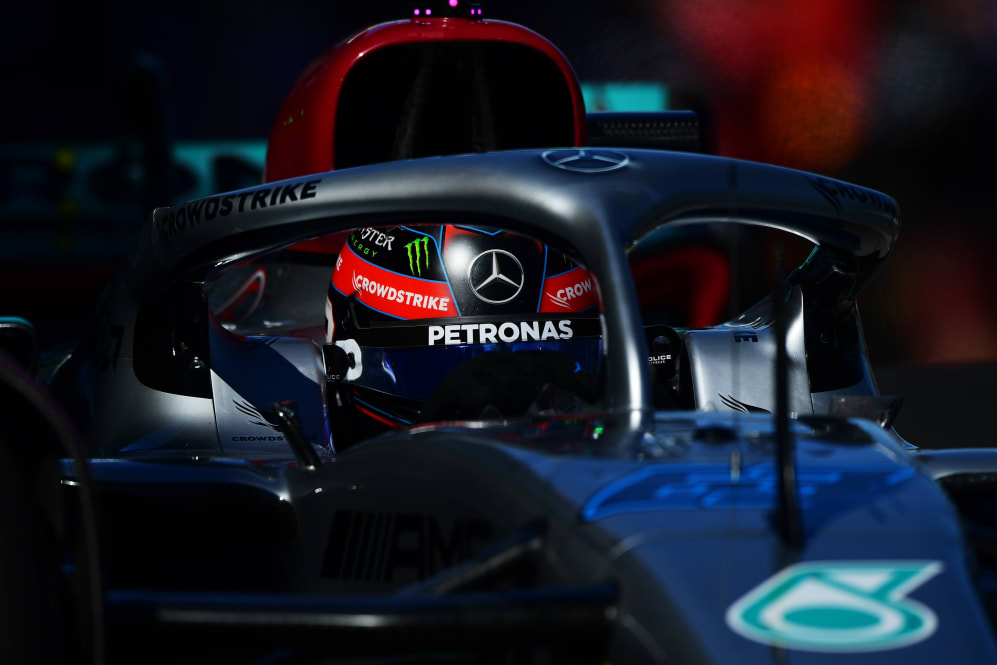 Asked, meanwhile, if he was still enjoying the driving side of things despite Mercedes' struggles, Russell laughed: "Of course! Driving's always cool, especially around a track like this. But you enjoy it more when you jump out of the car and see your name towards the top of the timesheet, or on top of the timesheet.
"When you do a good lap and look at the timesheet and you're down in P11… that's not where you want to be as a team. It's all about results."