Verstappen shrugs off gap to Ferrari as he says Red Bull 'more or less' on their pace at Albert Park
Verstappen was unfazed by Ferrari's table-topping performance on Friday in Australia, as the reigning champion said the gap to Red Bull's rivals was not as significant as the timesheets implied.
The Dutchman finished fourth in FP1 – with Ferrari's Carlos Sainz finishing ahead of Charles Leclerc – before Leclerc took top spot in FP2, 0.25s ahead of runner-up Verstappen. Red Bull's champion was impeded by traffic and then locked up on another flying effort before setting his time for P2 in FP2.
FP2: Leclerc leads Verstappen in second Australian GP practice session
"Yes, I mean I also had a car in front of me in my final lap, so that didn't help, but I think FP1 and the beginning of FP2, we were lacking a bit of balance – then I think for the final run, we changed the car around a bit and felt a lot happier," said Verstappen as he cut a relaxed figure after the action had concluded.
"A tiny bit off Ferrari but I do think that we can maybe make it a little bit closer. Yes, they're quick again, but in the long runs, everything looked quite stable and quite nice so I'm happy about that – and we definitely made some good improvements today.
"Of course, you never know tomorrow, but so far, they seem again very strong. Still a little bit of work to do but we are more or less there."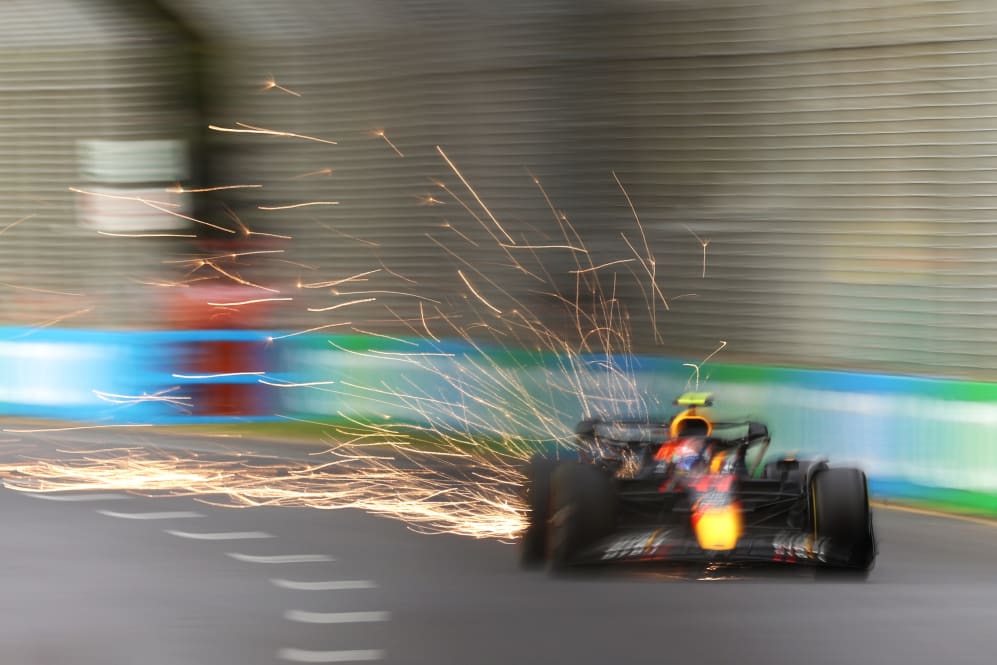 Although he was third – ahead of Verstappen – in FP1, Sergio Perez was a little less upbeat about the pace of the RB18 at Albert Park. The Mexican finished fifth in FP2, behind Alpine's Fernando Alonso, and 0.680s off the top.
"It was fairly challenging. I think we did some changes that, going into this afternoon, we just have to analyse. A few things that are not working as expected, so… it's been a very difficult day in terms of mileage starting in FP1, but I think we have pretty good data for tonight.
MUST-SEE: Take a visor cam lap of the new-look Albert Park with FP1 pace-setter Sainz
"I mean, we are talking about a few tenths, and that will change our lives. We just have to understand where we are at the moment because we don't really understand what's going on with the car at the moment," he said.
So far, it seems like another battle between Red Bull and Ferrari is brewing – but there's still one more practice session before the crucial qualifying shootout on Saturday, at what is proving a challenging new-look Albert Park circuit.