Feature
Nurburgring – all you need to know about the German circuit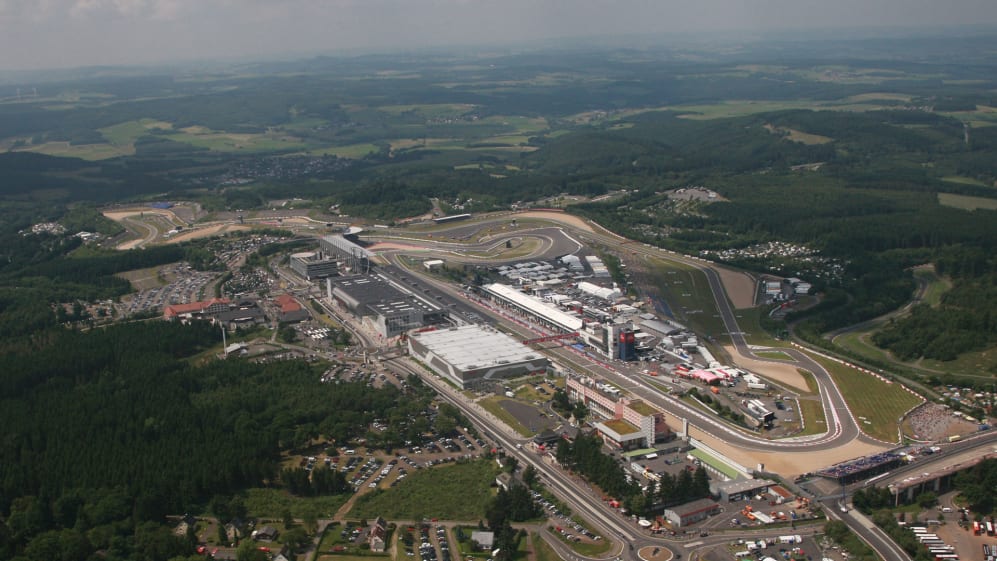 Back on the F1 calendar for the first time since 2013, gen up on the Nurburgring Grand Prix circuit ahead of the Formula 1 Aramco Grosser Preis der Eifel on October 9-11.
Where is it?
The Nurburgring is located just over an hour south of the historic city of Cologne, in the heart of the Eifel mountains.
When was the track built?
The big, scary Nordschleife version of the Nurburgring was completed in 1927. But after eventually proving too big and too scary for F1, Niki Lauda's 1976 horror crash in the German Grand Prix forced a re-think, with the more manageable, more modern Grand Prix circuit opened in 1984, with a star-studded roll-call of F1 drivers – including Ayrton Senna, James Hunt, Lauda and Stirling Moss – racing around the track in Mercedes 190 saloon cars to mark the occasion.
READ MORE: The inside story of Stewart GP's fairytale '99 European Grand Prix victory
When was its first Grand Prix?
The modern circuit got off the mark with the 1984 European Grand Prix and the 1985 German Grand Prix. Falling off the calendar until 1995, it then hosted various races – in German, European and Luxembourg Grand Prix guises – up until 2013, before its 2020 return. The circuit has played host to classic moments such as Mark Webber's maiden F1 win (video above), Stewart GPs only victory and a great battle between Fernando Alonso and Felipe Massa for honours in 2007.
What's the circuit like?
The Nordschleife it ain't – but then that's probably for the best given the speeds of current F1 machinery. The modern circuit utilises the start-finish straight of the old Sudschleife track, before the drivers then tackle the tight right-hander at Turn 1 (Haug-Haken) and go on an enjoyable high-speed plunge down to the Dunlop-Kehre hairpin. From there, the track shoots back uphill, with some fantastic high-speed corners leading back to the slow, Hungaroring-esque right-hander that ends the lap.